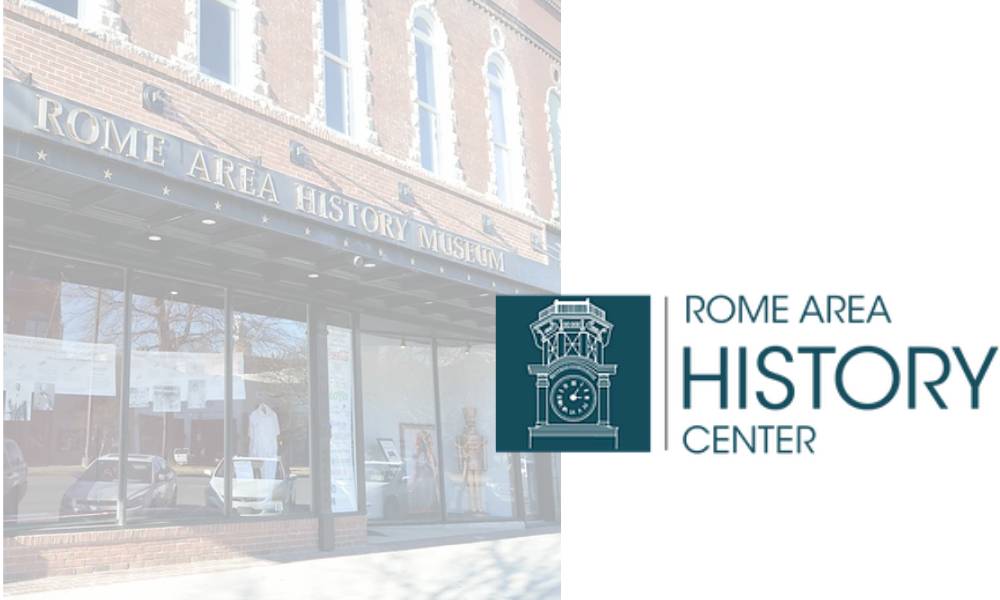 The Rome Area History Center announces the center will extend it's public hours. The center is now open Thursday through Saturday from 10 a.m. to 4 p.m. starting Thursday, October 8.  The center is closed to the public Sunday through Wednesday. Entry to the Rome Area History Center is free and tickets are no longer required. For safety, all visitors are required to wear a mask; exhibit floor capacity is limited to ten guests at a time.
The new layout of the exhibit space allows visitors to tour the center on their own, but on-site staff are available to answer questions.
The Rome Area History Center is now managed by the Georgia's Rome Office of Tourism. Visitors are invited to learn about Rome's history from its founding to current day. The center offers programming for all ages, an archive room for research and outdoor, guided tours of area history throughout the year.  Guests can also shop the Georgia's Rome Gift Shop located inside the museum and bring home a piece of Rome. The center features 4,000 square feet of beautifully renovated event space located above the exhibit floor with separate entrance and elevator access. For more center information and upcoming event details, visit RomeAreaHistoryCenter.org.
For questions, contact Selena Tilley at stilly@romega.us, 706-936-4331.