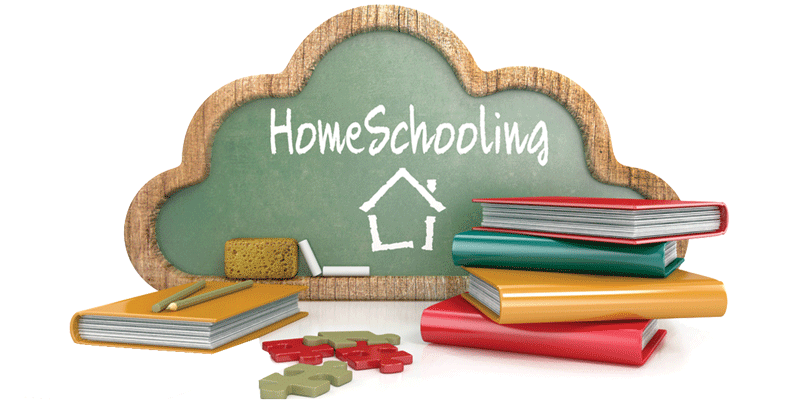 Editor's Note: More than 2.3 million students are homeschooled in the US every year. In an effort to highlight the positive and successful homeschooling programs in the wake of negative publicity in other areas of the state, AllOnGeorgia visited with the Evans-Tattnall County Homeschool Educators Association (CHEA) group which gathers weekly at a church in Hagan, located in Evans County. A half-day was spent with the participating families and a number of parents shared testimony on their own homeschooling experiences.

---
A homeschooling cooperative in southeast Georgia brings together around 30 families and 78 children each week to offer the ultimate homeschooling experience, complete with 'enrichment classes' on everything from chemistry and zoology to choir and Constitutional literacy.
The Evans-Tattnall County Christian Home Educators Association (CHEA), which is part of a larger nationwide association, launched 25 years ago by locals in the area who wanted to take control of their children's education and add a faith element with like minded families, connects homeschooled children from Evans, Tattnall, Bulloch, Candler and Toombs.
Once a week, a local church in Evans County hosts CHEA of Evans-Tattnall County.  The organization and operations of the co-op resemble that of any other school program. The students across all grade levels gather in a large room to begin their day with prayer requests and praise reports before dividing up by grade level and skill in different rooms. Backpacks, textbooks, and notebooks overshadow the room.
Students spend their full "class day" working on different subjects and electives chosen from a list of 21 concepts that rotate on a biweekly basis. Families choose their own curriculum for math, language arts/literacy, and social studies classes at home, and rely on the co-op for electives and science courses. The programs offered in the co-op are chosen by a vote of the Board of Directors, which weighs the curriculum annually, and each family accepts a 'statement of faith' in order to take part of the actual instruction.  
While child care is provided for the youngest of tots, the program itself is not a daycare. Parents are required to stay with their kids for the entirety of the day and duties are divided up for each hour of instruction, which keeps everyone busy with kids or prepping for the next activity. Instruction is diversified based on the niche of the parents as well, with a number of the moms having previously worked as public school teachers, one who holds a chemistry degree, and a dad who doubles as a family practitioner and was able to deliver the biology lessons.  They say this allows all of the kids to take advantage of different people's strengths while also breaking up any monotony.
At lunch, kids can be seen perched on the front stoop or sprawled out in the grass under the sun, munching on snacks brought from home. A few play identifiable songs on the piano in the corner as moms gather in the church kitchen to assemble their own lunches. The intermission in the structured day provides an opportunity for fellowship and unstructured play before everyone returns to "classes" for the remainder of the afternoon.  
The week that AllOnGeorgia visited was, for all intents and purposes, was a "classroom" day, but students often take field trips to museums, news stations, universities, and other communities for lesson-based excursions related to the topics they're studying at the time.
The Extracurricular Element
CHEA has been able to overcome one of the primary deterrents for families considering homeschooling options – the concern over extracurricular activity exclusion and missing out on important socialization-oriented activities. A few of the families participate in athletic activities at private schools in the region, like Heritage Christian in Vidalia and Appling County Christian Academy, for baseball, cross country, and volleyball, while others rely on the county rec departments for sports.
They also partner with the Evans County 4-H, which opens the door for camps, State Project Achievement Demonstrations, and other competitions. And, of course, the group is large enough to organize some activities of their own too, including an annual prom, school pictures, and a yearbook, plus picnics and campouts with the whole family.
Whether or not homeschooled students may participate in extracurricular activities at public schools has largely been a decision for the local school boards, most of which – at least in this region – have barred students from the programs despite their parent's annual contributions to the school systems in the form of property taxes. While the state legislature has made efforts to require homeschool students be allowed to join in recent years, the Georgia High School Association (GHSA) has railroaded any efforts for inclusion and even recently passed a more stringent rule to keep homeschooled students out of public school sports.
Even still, CHEA has a heavy focus on the local community. Families have participated in a number of mission projects including Operation Christmas Child, a Valentine's Day Cookie Ministry, Choices for the Heart Pregnancy Crisis Center, and gift bag deliveries to area nursing homes.
The weekly cost to participate in the co-op is a mere $1 per child to cover a donation for the overhead of the church utilities plus a cost share of supplies for science labs and other projects, but the opportunity cost for families who choose to homeschool is exceedingly more. The majority of the moms left their careers to homeschool and the families sacrifice a great deal to live on one income and provide the educational foundation for their children.
But the parents will tell you it is worth it.
Success in Academia…and Fellowship
The Evans-Tattnall County Christian Homeschool Educators Association has a high retention rate and several of the families have raised upwards of six children through the program. The families are diverse in experience with a few in their first years of homeschooling while others are more seasoned and are nearing the end of their homeschooling journey. Regardless of longevity, both the new and seasoned share similar stories of perpetual learning curves outweighed by a familial bond and strong sense of community.
In educating, parents are able to adjust instructional approaches for each individual child, including for those with special needs, when a method isn't working. Similarly, students are able to move through grade levels at their own pace, slowing down when they struggle with a concept, or moving beyond the standard when one comes easily. Students are also able to master the subjects by incorporating out-of-the-box learning techniques, resulting in an understanding that goes beyond "the book."
Latisa Whitley, who has six children, says her goal has always been to coach her children into being self-learners who take initiative and push themselves. "A tutor, not a teacher" so they are more prepared for both college and life, she said. "We want to groom them into respectful, intelligent people that others want to be around."
Eight of the high school students, or 35%, of the high school students in CHEA) are currently enrolled in the Move On When Ready Program, often referred to as 'dual enrollment,' and are earning college credits while working on their high school homeschooling program classes.  Melissa Sands, who has long homeschooled her children, said the expansion of dual enrollment to homeschooled students has been a great opportunity, one that wasn't available when her oldest daughter was homeschooled. Like public and private school students, homeschooled students can now enter college with a course credit advantage.
Graduates of CHEA have gone on to attend Ogeechee Tech, Georgia Southern University, Liberty University, and Tarleton State University while a number of others have joined the military or entered the workforce. One of their 2017 graduates was the youngest person to ever be admitted into and complete the EMT training program at Ogeechee Tech.
As the moms gathered during a break on the day of the AllOnGeorgia visit, they each bragged on the successes of one another's children – as opposed to their own – offering praise and support to both the kids and each other. It speaks to the personal side of homeschooling and the support system that goes much deeper.
The idea of homeschool is often accompanied with a stigma – be it with regard to the academic rigor, the structure of a day, a perceived lack of socialization, or the qualifications of the parents. The recent tragedy in Effingham County, which dominated headlines across the state and even prompted legislation in the Georgia legislature earlier this year, has only perpetuated the criticism of homeschooling. It is seemingly only the tragic stories that garner media attention, not the plentiful success stories of well-rounded, intelligent students.
A few of the co-op moms shared personal perspectives with AllOnGeorgia during the visit, opening up about the hardships and criticism they occaisionally face. All of the moms echoed a similar sentiment of wishing the public had a greater understanding of how much effort homeschooling families put into their children's education.
CHEA Board Director Lisa Bradley, who is also the choir director for the Evans-Tattnall chapter, said the balance of life, multiple children at different grade-levels, and diverse skill sets present the biggest challenges. Much like what school teachers fact, there is a need as well as a desire to 'be your best' all of the time because of the sacrifice made to homeschool.
Kelley Franklin, a mom with one child in college and three still being homeschooled, said she is most thankful that she can count on the families in the co-op to have her back, especially since they can relate to the daily challenges of a child who may not be understanding a lesson, or the overwhelming responsibility of multitasking, or just the general stressors of motherhood.
"It's true. We are a family. We have fun together, we explore new places together, we eat together, we educate together," Katie Brown said. "Whenever someone does something great, we all celebrate together, too."