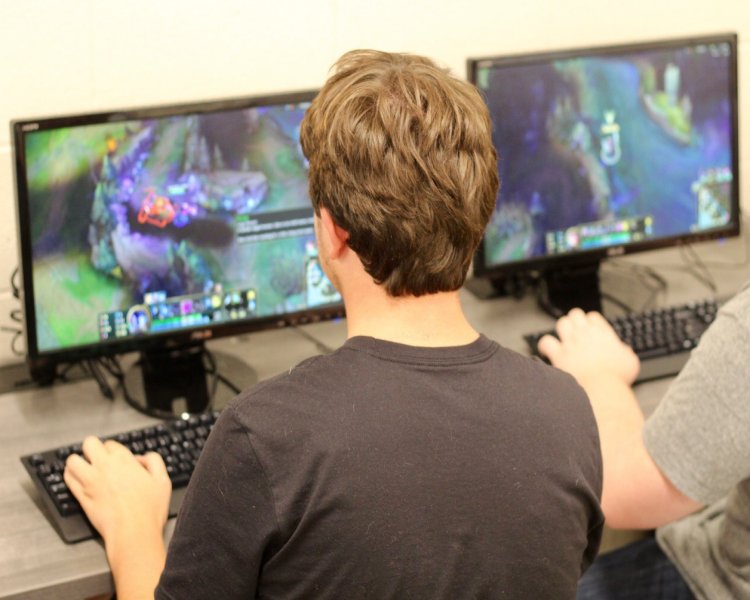 The Peach State is one of only five in the nation to recognize 'gaming,' or esports, as an official sport.
Esports, short for 'electronic sports, gaming is now a sanctioned high school sport and Georgia is home to 50 teams already competing. Advocates and supporters say the sport goes beyond video games and encompasses "teamwork, communication, strategic thinking and leadership."
The Georgia High School Association, a nonprofit entity that sanctions high school sports in public and private schools, has an entire section of the website dedicated to esports, which includes team ranking information, playoff details, and the specifics of championships. The organization says esports have "400 million fans worldwide who repeatedly pack out arenas."
WSBtv recently showcased one of the esport teams at a metro area school in Douglas County. See more here. The news outlet reported that universities like the University of Georgia and Georgia State Univeristy are offering scholarships for students on the teams.  Currently, there are 200 colleges and universities offering almost 10 million dollars in scholarships annually.
Here's a list of high schools that offer GHSA-sanctioned esports teams at this time:
Athens Christian School
Atlanta International School
Bacon County High School
Baldwin High School
Brookstone School
Calhoun High School
Calvary Day School
Carrollton High School
Cedar Grove High School
Clarke Central High School
Colquitt County High School
Columbus High School
Commerce High School
Dade County High School
Denmark High School
Fannin County High School
Fayette County High School
Forsyth Central High School
Greater Atlanta Christian
Harris County High School
Heritage High School
Lafayette High School
Lambert High School
Lee County High School
Model High School
Monroe Area High School
Mount Vernon Presbyterian School
Mount de Sales Academy
North Forsyth High School
Pepperell High School
Pickens County High School
Pike County High School
Putnam County High School
Sandy Creek High School
South Forsyth High School
Statesboro STEAM Academy
Taylor County High School
Tift County High School
Washington County High School
Wayne County High School
West Forsyth High School
What is Esports