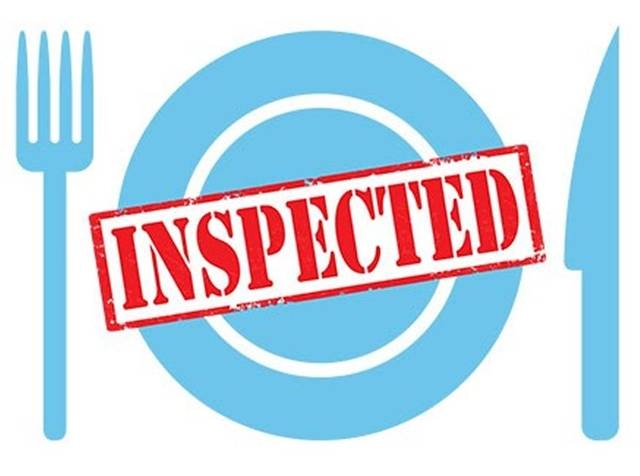 All reports are public information, published by the Georgia Department of Public Health, and posted in a conspicuous location at the establishment. Any questions about scores should be directed to the Department of Public Health.

Scores below 70 are considered failing. When a restaurant is deemed unacceptable, follow-up inspections are generally completed within 10 days of the original evaluation.
Any restaurant with a C grade or F grade will have the link to the full report
---
NOTE: Health inspections were halted during the shutdown due to COVID-19 and did not resume until recently. Each regional office has begun inspections on a different schedule. For that reason, AllOnGeorgia has included the range from May 10, 2020 as the start date for this report. Some counties may not have new inspection reports for a few more weeks, but AllOnGeorgia will continue to update.
EVANS COUNTY
BUDGET INN
324 N DUVAL ST CLAXTON, GA 30417
Phone Number: (912) 739-1016
Permit Type: TA
Last Inspection Score: 88
Last Inspection Date: 06-04-2020
CLAXTON REGIONAL YOUTH DEVELOPMENT CENTER
3609 BILL HODGES RD CLAXTON, GA 30417
Phone Number:
Permit Type: FS
Last Inspection Score: 94
Last Inspection Date: 06-04-2020
WOMEN'S DETENTION CENTER
8662 301 HWY N CLAXTON, GA 30417
Phone Number:
Permit Type: FS
Last Inspection Score: 96
Last Inspection Date: 06-04-2020
NORTHSIDE INN
8305 HIGHWAY 301 N CLAXTON, GA 30417
Phone Number: (912) 739-4485
Permit Type: TA
Last Inspection Score: 94
Last Inspection Date: 06-02-2020
THE GREASY SPOON
212 NORTH DUVAL ST UNIT D CLAXTON, GA 30417
Phone Number: (912) 334-2639
Permit Type: FS
Last Inspection Score: 91
Last Inspection Date: 06-02-2020
LEX'S
6501 280 HWY HAGAN, GA 30429
Phone Number: (912) 739-9317
Permit Type: FS
Last Inspection Score: 74
Last Inspection Date: 05-29-2020
HARDEE'S
115 N DUVAL ST CLAXTON, GA 30417
Phone Number:
Permit Type: FS
Last Inspection Score: 82
Last Inspection Date: 05-29-2020
BURGER KING
106 N DUVAL ST CLAXTON, GA 30417
Phone Number:
Permit Type: FS
Last Inspection Score: 97
Last Inspection Date: 05-29-2020
---
BULLOCH COUNTY
THE TACO TRUCK (MOBILE)
314 SE BROAD ST METTER, GA 30439
Phone Number:
Permit Type: FS
Last Inspection Score: 98
Last Inspection Date: 06-11-2020
QUALITY INN
230 S MAIN ST STATESBORO, GA 30458
Phone Number:
Permit Type: SP
Last Inspection Score: 100
Last Inspection Date: 06-04-2020
HOLIDAY INN – SPA
455 COMMERCE DR STATESBORO, GA 30458
Phone Number:
Permit Type: SP
Last Inspection Score: 100
Last Inspection Date: 05-20-2020
HOLIDAY INN
455 COMMERCE DR STATESBORO, GA 30458
Phone Number:
Permit Type: SP
Last Inspection Score: 100
Last Inspection Date: 05-20-2020
CANDLER COUNTY
HONG KONG CHINESE RESTUARANT
238 SW BROAD ST METTER, GA 30439
Phone Number: (912) 685-9710
Permit Type: FS
Last Inspection Score: 92
Last Inspection Date: 06-12-2020
GARDEN INN & SUITES
720 S LEWIS ST METTER, GA 30439
Phone Number:
Permit Type: TA
Last Inspection Score: 100
Last Inspection Date: 06-08-2020
AMERICAN INN
850 S LEWIS ST METTER, GA 30439
Phone Number:
Permit Type: TA
Last Inspection Score: 92
Last Inspection Date: 06-03-2020
DAYS INN
1225 S LEWIS ST METTER, GA 30439
Phone Number:
Permit Type: TA
Last Inspection Score: 94
Last Inspection Date: 06-02-2020
SABOR MICHOACANO
30 NW BROAD ST METTER, GA 30439
Phone Number:
Permit Type: FS
Last Inspection Score: 99
Last Inspection Date: 05-20-2020
EMANUEL COUNTY
LYNN AND BOB'S
303 S COLEMAN ST SWAINSBORO, GA 30401
Phone Number:
Permit Type: FS
Last Inspection Score: 96
Last Inspection Date: 06-10-2020
HERRINGTON HOMESTEAD
8109 HWY 297 NUNEZ, GA 30448
Phone Number:
Permit Type: SP
Last Inspection Score: 100
Last Inspection Date: 05-19-2020
TATTNALL COUNTY
ROGERS STATE PRISON
1978 HWY 147 REIDSVILLE, GA 30453
Phone Number:
Permit Type: FS
Last Inspection Score: 85
Last Inspection Date: 06-12-2020
FRIENDSHIP CITY INN
204 W BRAZELL ST REIDSVILLE, GA 30453
Phone Number: (912) 557-6899
Permit Type: TA
Last Inspection Score: 93
Last Inspection Date: 06-12-2020
TAQUERIA EL GYM
2696 HWY 196 BLOCKERS T.P UNIT 16 GLENNVILLE, GA 30427
Phone Number: (912) 237-0625
Permit Type: FS
Last Inspection Score: 94
Last Inspection Date: 06-12-2020
KIDDIE KASTLE II
111 OLIVER LN GLENNVILLE, GA 30427
Phone Number: (912) 386-1163
Permit Type: FS
Last Inspection Score: 98
Last Inspection Date: 06-08-2020
CHEERI-O INN
820 S MAIN ST GLENNVILLE, GA 30427
Phone Number: (912) 654-2176
Permit Type: TA
Last Inspection Score: 98
Last Inspection Date: 06-08-2020
LA FRONTERA MEXICAN FOOD
279 W BRAZELL ST UNIT C REIDSVILLE, GA 30453
Phone Number: (912) 557-3757
Permit Type: FS
Last Inspection Score: 85
Last Inspection Date: 06-08-2020
KRISPY CHIC 4
508 N VETERANS BLVD GLENNVILLE, GA 30427
Phone Number:
Permit Type: FS
Last Inspection Score: 90
Last Inspection Date: 06-01-2020
PIZZA HUT #34732
246 S MAIN ST REIDSVILLE, GA 30453
Phone Number: (912) 557-6660
Permit Type: FS
Last Inspection Score: 88
Last Inspection Date: 06-01-2020
SHO' NUFF SMOKIN' GOOD BBQ T3
114 W BARNARD ST GLENNVILLE, GA 30427
Phone Number: (912) 271-6598
Permit Type: FS
Last Inspection Score: 90
Last Inspection Date: 06-01-2020