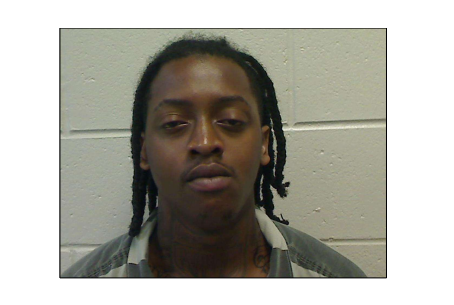 The Statesboro Police Department has made another arrest related to two shooting incidents earlier this month. Warrants for a second person have also been issued. 
The Statesboro Police Department began investigating a shooting at the Village at Mill Creek Apartments on East Main Street on June 3rd. The 19-year-old victim has been at Memorial Hospital in Savannah since the day of the shooting. 
On June 7th, SPD officers began an investigation into another shooting – this time involving an exchange of gunfire in a parking lot at the corner of College Street and West Main Street. The agency says one 20-year-old male was shot during the incident, was transported for care to his wounds, and has since been released.
An unrelated traffic stop later that evening (June 7) by a Georgia State Trooper led to the arrest of 21-year-old Justin White of Statesboro.  The Trooper arrested White on DUI charges and transported him to the Bulloch County Jail.
Unbeknownst to the Trooper, White had been identified as a person of interest in the Village at Mill Creek Incident on June 3rd, which led to SPD detectives obtaining a search warrant for White's car. Four firearms used in the shooting at College Street and Main Street were discovered as was a quantity of MDMA and marijuana packaged for sale.
The Statesboro Police charged White with gun and drug offenses for the June 7th event and further investigation led police to confirm that White was reportedly involved in the June 3rd shooting at the Village at Mill Creek as well. The investigation also led to the issuance of warrants for a second person associated with White.
Justin White currently faces the following charges:
Aggravated Assault (Party to the Crime)- 6/3/20

 

Possession of MDMA with Intent- 6/7/20

Possession of Marijuana with Intent- 6/7/20
Possession of a Firearm during the Commission of a Crime (4 counts)

 
The Statesboro Police Department is requesting that anyone with information on the Village at Mill Creek shooting on June 3rd contact the police.