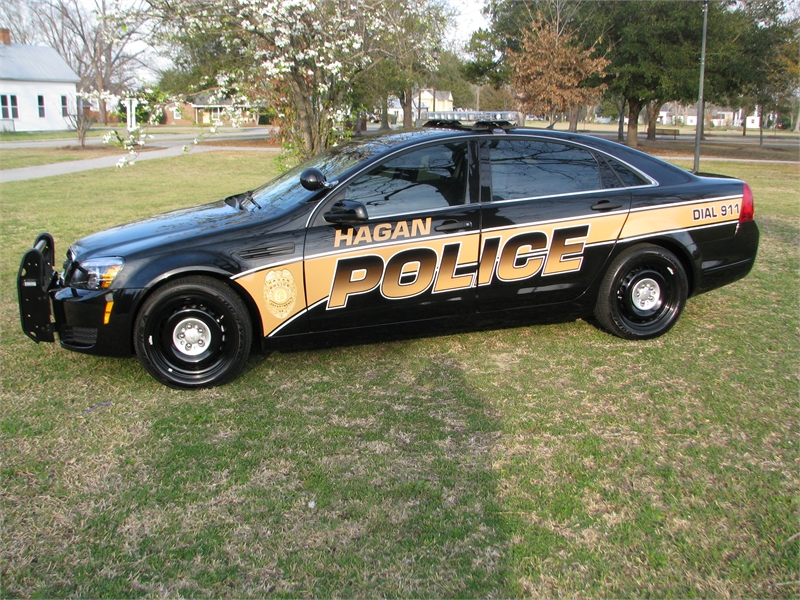 A Hagan police officer has been suspended from his duties after officials discovered an official police report may have been altered.

Officer Tyler Barnard has been placed on leave without pay and two investigations are underway, according to city officials in Hagan.
Chief Andy Benjamin told AllOnGeorgia on Wednesday that Barnard responded to a single-vehicle accident in Tattnall County while he was on-duty in the city of Hagan, located in Evans County. Barnard was reportedly on-duty but was in his personal truck, not a Hagan patrol vehicle, at the time of the incident. A report was not filed at the time of the accident, but in the days following and Barnard was the officer to file the official report. Benjamin said there were some 'inconsistencies' in the report and it did not appear to match up with what actually occurred and the official report was not fully-complete until May.
The accident occurred back in February of this year, the chief said, and when the insurance company brought the matter to his attention, he opened a small investigation but was unable to find any wrongdoing in the report. As more information was brought to light and the insurance company continued with their investigation, Benjamin said it became apparent that the accident occurred during a lapse of insurance for the driver and the date of the photo of the damaged vehicle, the date of the accident in the report, and the claim for insurance did not match. "It's not accurate," he said about the report.
Benjamin said he, in the official capacity of the City of Hagan, is conducting an internal investigation and a law enforcement official for the insurance company is also conducting an investigation, which could lead to criminal charges if it is found that Barnard and the driver of the vehicle falsified a report.
The Peace Officers Standards and Training Council (POST) can also take disciplinary action on the matter, but no POST investigation is underway at this time.
The term of the suspension is not determined, but the City Council and the city attorney, Hugh McCollough, are aware of the ongoing investigations. The City of Hagan personnel policy permits due process for employees when it comes to disciplinary matters.
The City of Hagan is now operating with only one officer, Chief Benjamin, and the Claxton-Hagan public hearing for discussion on a proposed merger of the two departments is scheduled for October 2.