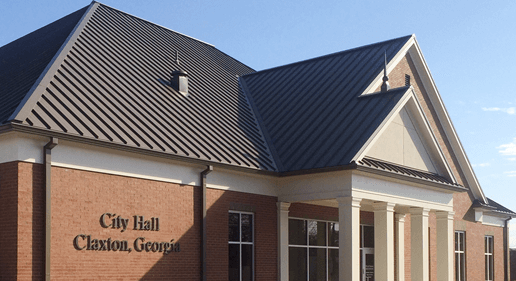 The Claxton City Council met Tuesday to discuss a variety of measures at its regularly scheduled meeting. One point of importance was the 1st reading of a new ordinance to prohibit employees from collecting retirement while also working at the city.


The issue came about during the independent audit performed by Richard Deal and a feature article on AllOnGeorgia, which indicated that currently 9 city employees are collecting full retirement benefits while still employed full-time with the City of Claxton.
The original intent was to block any employees going forward, effective immediately, from pulling retirement while also working for the city, however, after consulting with the Georgia Municipal Association (GMA), it was found that it would be extremely difficult to alter the retirement plans of current employees and could jeopardize their plans entirely. For that reason, the City Council made the decision to apply the new ordinance to employees hired by the city after December 31, 2016.
Effectively, any person hired to a new position as of January 1, 2017 would be ineligible to collect retirement benefits while fully-employed by the City of Claxton.
During the first reading of the ordinance by City Attorney Bill Callaway, it appeared that there were some issues relating to the start date and to whom the ordinance would apply. Councilmembers again tried to reiterate what exactly the council desired out of the ordinance in lay terms before Callaway read the ordinance once more.
After Councilman Rogers and Councilman Williard explained to the city attorney that the ordinance did not reflect what they had request, Callaway responded, "I did not draft this."
The video, clipped for time to this single issue, is below: