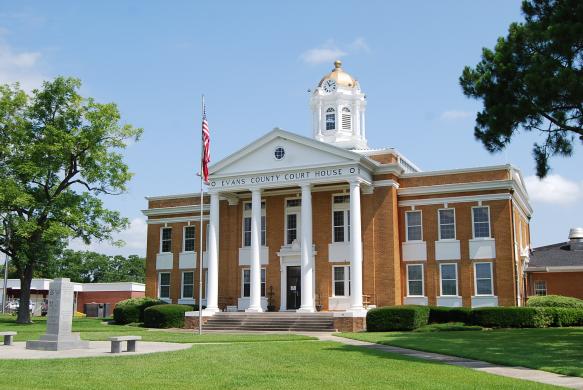 An Evans County Commissioner moved to issue a formal apology to State Court Judge Ron Hallman for comments made at a previous Commission meeting during the FY 2018 budget process.

At the end of Thursday's called meeting, Commissioner Gary Bell of Bellville told his fellow Commissioners:
"I've been thinking about it since Judge Hallman visited us several weeks ago and we were very disrespectful to him in the remarks that we made concerning his work days, when he worked, and I think we ought to write him a letter of apology from the Board of Commissioners. I make that into a motion."
Background
At the May 18 meeting, Commissioners discussed the budget for the State Court of Evans County for FY 2018. Both Judge Hallman and Solicitor Bill Callaway requested a salary increase, which prompted the discussion by Commissioners of the work loads of both elected officials, comparable salaries in counties of similar size, and what resources are provided by the county versus the the elected officials themselves.
[You can read the recap of that meeting here]
Judge Hallman appeared at the next budget workshop in May to passionately repudiate the claims and make the case for his own workload. He disputed assertions that he only works 11 days of year and belabored the list of resources he provides for State Court work at his own expense.
[You can read the recap of that meeting here]
Vote on the Motion
Commissioner Del Beasley voiced his intent to abstain from discussion or voting as he has a familial conflict of interest with Judge Hallman.
Chairman Jill Griffin repeated the intent of the motion, however, there were no seconds so the motion failed. "Thank you for your words," Griffin said to Bell after the motion.
The live stream of the entire meeting is available below. Commissioner Bell's comments begin just after the 15:00 mark.
Evans Co. Commissioners Called Meeting on Budget, Solid Waste, ➕fuel system (Begins at 6PM)

Posted by All On Georgia – Evans on Thursday, June 22, 2017