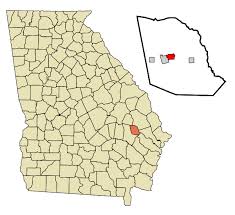 After 22 years of service with the City of Claxton and Evans County, EMA Director John Womble has resigned from his position.

The announcement to accept his resignation was made Tuesday evening following the executive session at a special-called Evans County Board of Commissioners meeting. Womble submitted resignation letters to both the county and the City of Claxton.
The EMA Director's position was a point of contention during the budget processes for both the City of Claxton and Evans County as both contribute as part of a intergovernmental service delivery strategy agreement.
The City of Claxton and Evans County have been sharing the funding responsibility based on a Service Delivery Strategy Agreement put in place in 1998. The nearly 20-year-old agreement requires that both Evans County and the City of Claxton pay an equal share, specifically from their respective General Funds, and that Claxton is eligible to provide "in kind" funding by way of housing, utilities, and building maintenance. Per the agreement, Bellville, Daisy, and Hagan are not required to assist in funding the EMA. The City of Claxton pays $1,000 per month.
During a June council meeting, Claxton councilman Mel Kelly expressed his desire to depart from the agreement, which interim city administrator Carter Crawford said isn't so simple. Both parties have to terminate the agreement. Councilman Risher Willard also publicly questioned the legality of the document binding the city to pay the county every month.
Representatives from the City of Claxton and Evans County sat down a few weeks ago, without Womble, to decide the future of the EMA position. It was decided that the Director would answer to the county, by way of County Administrator Casey Burkhalter, who would create a formal job description and paramters of the job – something that has not been in effect for Womble, who also has another job, for the last 22 years.
Womble, however, recently moved his office from the county annex building to the public safety building inside the city limits of Claxton.
Until the position is filled, the duties of the EMA director will be shared among varying Evans County employees with different qualifications. How the job will be advertised or from where applicants will be sought has not been announced.