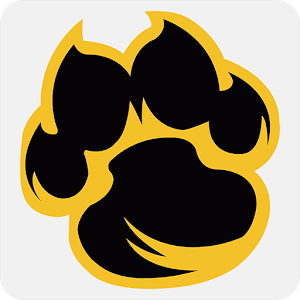 The Evans County School Board voted Monday night to move forward with negotiations with the City of Claxton that will ultimately lead to the placement of a school resource officer in the three Evans County School system schools.


No official contract was signed, but the Board authorized Dr. Waters to work with the City of Claxton and the Claxton Police Department to begin the process of drafting paperwork for the mutual agreement.
Superintendent Dr. Marty Waters told the Board that we are facing difficult times. "Florida is not an isolated situation. We are seeing, most recently, not only our threats but in the districts that neighbor us that have had issues where weapons have been discovered on campus. Very trying times, very difficult times as we navigate through this process."
Waters said he was approached by Chief Kirkland prior to the events that occurred in Florida about establishing a school resource officer. Waters said the Board had discussed the idea nearly two years ago but had not yet acted. He then asked the Board to consider negotiations to create a partnership between the two entities.
Key points highlighted include:
Officer will be employed by the City of Claxton
Services provided will be while school is in session and the officer will still patrol and work City of Claxton services when school is not in session
All schools will be serviced and office space will be made available at each
The schedule of time divided between schools would not be released
Equipment will be provided by the Claxton Police Department
Services will be contracted with the BOE at a cost of $50,000 annually paid through local funds
The Board Office will continue to seek state and federal grants to help with costs
The target date for implementation is May 1, 2018 so the resource officer can get acquainted with the schools before the next school year.
City of Claxton Mayor Terry Branch was present at the meeting as was Claxton Police Chief Dale Kirkland and Officer Ron Smith. Chief Kirkland briefly addressed the Board saying, "I've talk to several people in the community and I've got the general consensus from everybody that they want this happening now. They've wanted it to happen in the past and it hasn't taken place so we're ready when you are. If you're waiting on us, you're backing up."
Mayor Branch also commented, telling the Board, "This is a concern that all of us share. We have a police department in place that is second to none and we would love to enter into a relationship with the school."
A member of the audience asked why the Board would not consider adding a resource officer to each school. Kirkland said the $50,000 is just Board cost, but it would cost the City upwards of $75,000 to $100,000 for each officer when factoring equipment, vehicle, gas, and benefits. The City has neither the resources nor the manpower to add three officers to schools at this time, he said. Kirkland did say that day shift officers would also join him and the eventual resource officer in covering the schools whenever possible.
"We cannot prevent things, but we can deter them," Waters said. "This will begin to build relationships." The Board voted unanimously to move forward with pursuing negotiations for a resource officer.
Any final decision would require Board approval as well as approval by the Claxton City Council. In the mean time, Waters and principals from each school will be meeting with Chief Kirkland and Sheriff Randall Tippins for a roundtable discussion on safety.