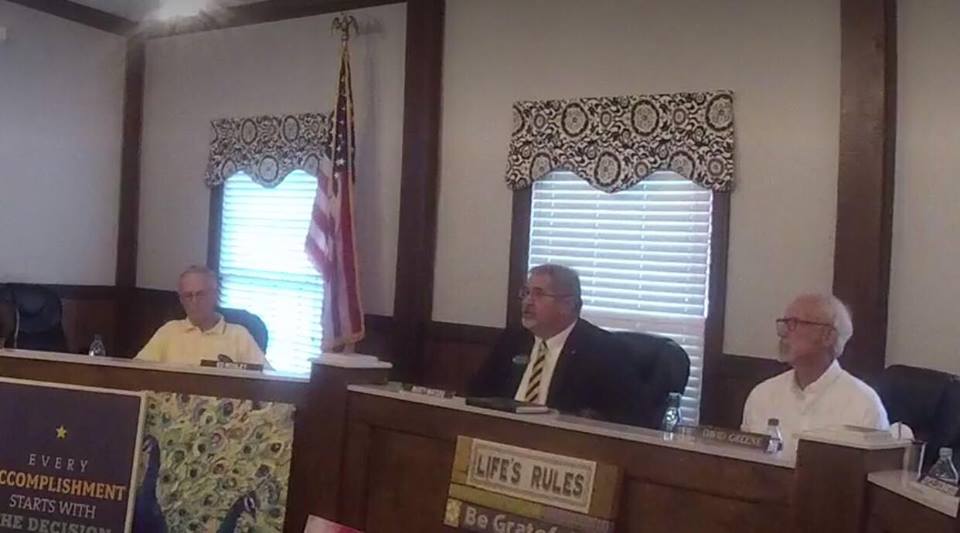 AllOnGeorgia will no longer be permitted to feature students at Claxton Middle School and Claxton High School, according to an email sent by Evans County School Superintendent Dr. Martin Waters on Monday.


AllOnGeorgia previously visited Claxton Middle School and Claxton High School each week to speak to student athletes, as well as members of various school organizations to highlight their academic and athletic accomplishments. The students were selected by the school administration and were a great success in building student confidence and showcasing the work of the schools to the community.
Over the course of the 2017-18 school year, 65 student spotlight videos were filmed, published, and promoted on AllOnGeorgia. The videos, which were featured at no cost to the school system or the students, garnered more than 120,000 views. AllOnGeorgia also live-streamed the Claxton Middle School talent show and a football game for Claxton High School.
Dr. Waters sent an email to the AllOnGeorgia video crew on Monday after AllOnGeorgia requested to begin highlight student successes again.
Waters said a journalism class was established at the high school, but on June 12th, 2018 Waters emailed AllOnGeorgia, unsolicited, requesting that AllOnGeorgia consider expanding the efforts to the elementary school, in addition to the previous year's middle and high school highlights.
For reference, It was two weeks after this request that AllOnGeorgia filed an Open Records Request on an unrelated matter that led to the involvement of the state Attorney General's Office.
Delvis Dutton, owner of AllOnGeorgia, said Monday:
"I'm extremely disappointed by this turn of events and the negative effects it will have on our community, the families of the students, and of course the students – who will suffer the most from this.
It's clear this new path is a retaliatory act based on AllOnGeorgia's attempt to balance showcasing students and transparency with the Board of Education.  AllOnGeorgia will continue to highlight students outside of the schools and, of course, will remain dedicated to bringing the community facts and unbiased details of the school system activities."
The local newspaper does student and school features weekly as well. There's been no mention as to whether or not those features will cease.