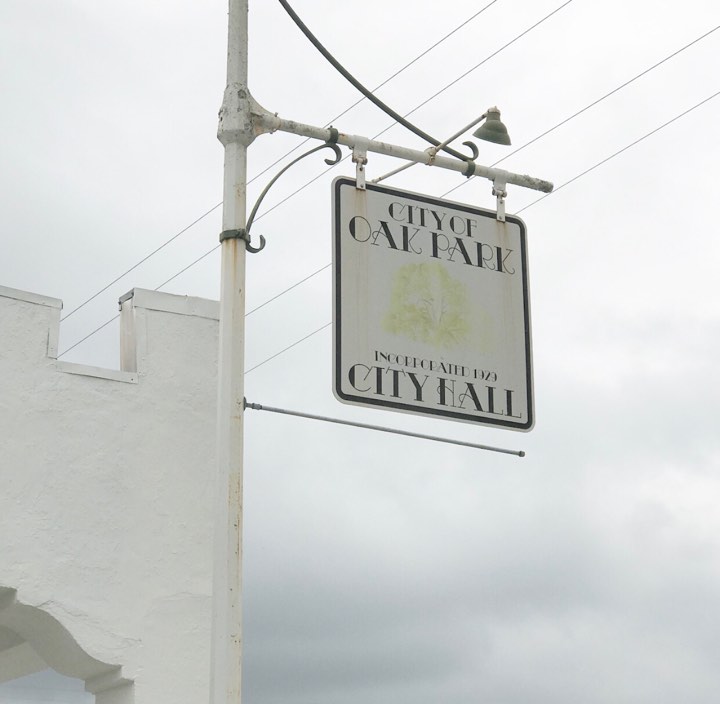 Officials from the City of Oak Park say they met with the Middle Judicial Circuit District Attorney Tuesday in regards to a possible forensic audit and investigation by the Georgia Bureau of Investigation.

Oak Park Police Chief Trey NeeSmith told AllOnGeorgia Wednesday that he and Assistant Chief Gerald Price met with District Attorney Heyward Altman, a meeting that was requested before a sit-down occurred with the GBI.
Altman apparently told NeeSmith that neither the GBI nor the District Attorney's office will begin an investigation until Oak Park can illustrate a crime has been committed. That led to a discussion on a forensic audit.
NeeSmith told AllOnGeorgia that Altman stated the process would need to begin with a council approval of a budget for a forensic audit. He quoted somewhere between $25,000 and $50,000 for one year. Once Council has approved the budget, Altman will give Oak Park the names of an auditor or auditing firm to use. This is to ensure the firm is reputable. It also means there may not be an outside bidding process, unless the move goes back to council after one or more names are provided and they vote again. Council could either grant NeeSmith the authority to select a firm or ask that it be brought back to council for another vote.
NeeSmith previously said he would like a forensic audit to go back at least two years, but preferably even further- to 2014. If council approves a cap of $50,000, it is unlikely the forensic audit will go back more than two years, if even more than a single year.
Open Records from the city obtained by AllOnGeorgia indicate that problems may very well date back to 2014 and 2015. Check card purchases and single signed checks both existed on financial statements provided from those years, however, neither would be addressed if the forensic audit only includes FY 2017.
$50,000 is a steep expenditure for a small city with an annual budget of roughly, $850,000, specifically when $640,000 or that goes toward the police department. There has been no comment as to where the $50,000 would come from.
AllOnGeorgia spoke with a CPA from the metro Atlanta region who works on forensic audits. He asked that his name be withheld for reasons related to his business, but he called the records of settings a cap and then being assigned an auditor "unethical." The source told AllOnGeorgia that it is unusual for the council to approve a capped fee as opposed to bids for the process. An hourly rate is usually set and certain check-in points require further council approval.
"I have frequent engagements where I have barometer amounts. Like "Tell me when you see you are going past $10,000 and show me why" conversations. Then, we set another check in amount, say $15,000 or $20,000 and same thing. I never ever go after a max amount without justification." He said it allows the council to track where the audit is at, what's been reviewed, and to have a better understanding of what everything is costing and why.
Most CPAs work by billable hours, which brings about a concern that $50,000 will be spent, but a forensic audit will not be complete and the information on the table will be inconclusive.
Altman also told NeeSmith that the city could simply wait until the 2016 and 2017 audits were completed. If wrongdoing was found in those audits, then a forensic audit could be conducted. But that could be lengthy. The FY 2015 audit took a year and a half to complete and FY 2016 has not yet been started. City Officials have inquired as to when that process will begin, however, the current contracted auditor, Wright & Wright PC, has said there is no set start date.
Regardless of whether a forensic audit is done, compliance audits for the state must still be completed/ As previously reported, Oak Park is presently two years behind on their audit with FY 2016 and 2017 both outstanding. It directly affects all departments and limits grant and certain loan eligibility for the City until the financials are brought up to date.
Whether or not NeeSmith will still meet with the GBI is to be determined. NeeSmith he still plans to request to speak with the GBI, but said it is possible the agency will not work with the city until an audit is approved.
The Council is expected to have a called meeting on Monday, April 23 at 7:00 PM at the Community Center. If council members select approve the cost, they may have to meet again to approve a forensic auditor if more than one name is provided.