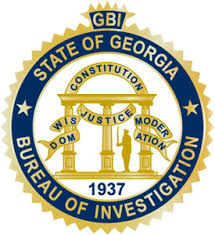 An arrest has been made following a GBI investigation into a hefty fuel bill discovered by police chief Gerald Price.
On Thursday, January 17, 2019, the GBI arrested Oak Park Fire Chief Willie Herman Williamson, 39, of Vidalia, GA for one count of Theft by Taking. Williamson turned himself in to the Emanuel County Sheriff's Office without incident.
On October 2, 2018, the GBI was requested by the Oak Park Police Department to investigate allegations of misuse of city fuel funds. Oak Park Police Chief Gerald Price noticed a large amount of fuel being charged by the City of Oak Park Fire Department. The investigation revealed that Williamson unlawfully took the City of Oak Park Fire Department fuel card and purchased fuel for his own personal use. The illegal fuel purchases occurred between April 2017 and September 2018.
From the AllOnGeorgia story last fall:
Oak Park Interim Police Chief Gerald Price has contacted the GBI for their assistance in investigating "discrepancies" in an unpaid fuel bill dating back three years. Agent Bill Cammack of the GBI Office in Eastman confirmed Wednesday that an active investigation has not been launched, but the GBI is set to conduct a "preliminary review" of the information. If it is found that criminal activity occurred, a full investigation will be launched at a later time.
Price told council members Monday night at the council meeting that some discrepancies in the fuel bill had been found by Mayor Pro Tem Royce Dismuke and the Emanuel County Fire Chief, but he did not offer extensive details about what was unusual or who may have been involved. No comments were offered on to which company the outstanding balance is due nor did the comments address exactly how much is owed.
Price said the bill stretched over three years but payments were made over time, just never completely paying off the outstanding balance. Royce Dismuke, in the meeting, said he thought the bill was for two years and there appeared to be some uncertainty as to how long there was an issue, but Price said the look back would be three years.