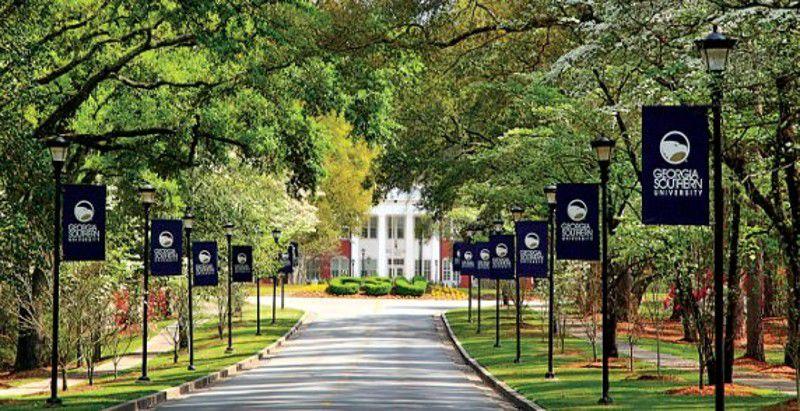 Petition Launched to Bring Georgia Southern Graduation Activities Back to Statesboro
A petition has been launched and students are upset after professors learned Wednesday that a number of individual Georgia Southern University spring graduations will be hosted somewhere other than Paulson Stadium.

An email was sent to faculty Wednesday announcing graduation locations based on college primary campuses. Students will be individually recognized based on their college location on Friday, many in Savannah, with a "stand and confer" ceremony on Saturday in Statesboro. 
The schedule sent to faculty is below. (Article continues below pdf)
20190116111801113

Word traveled quickly and people began speaking out on social media.
"Statesboro seems to be asleep at the wheel with all the things that have occurred and continue to occur with the consolidation," one faculty member said. Others echoed concern that the move is a primer for a full move of ceremonies in Savannah next year.
But it wasn't just Southern students that expressed outrage.
Dr. Ken Gassiot, Associate Vice President of Student Engagement at Georgia Southern, tweeted Wednesday night that "The univ. adjusted the graduation format to better accommodate a growing student population and better recognize acad. achievement for each student. Fri students will be recognized by name with their academic college. Sat., all students recognized @ Paulson Stadium as group."
From the petition launched Wednesday on Change.org:
Earlier today, Georgia Southern professors received an email stating that each college would be holding their own graduation ceremony, based at colleges "primary" campus.This has change the graduation location from Paulson Stadium to a Savannah Conference Center for the following colleges: College of Education, Water College of Health Professions, and Jiann-Ping Hsu College of Public Health. Having spent my entire college career at the Statesboro campus, I am utterly heart broken. I have worked for five years to walk across the field of Paulson Stadium, and it has been taken away from me. For the majority of my time here, Georgia Southern has been the "primary" campus of the College of Education. Statesboro is our home. Savannah based students chose Savannah for a REASON. They have undergone an unwanted merger and are now being forced to graduate at a stadium that isn't home to them. Georgia Southern, we  all BEG you to change this. EVERY STUDENT SHOULD HAVE THE RIGHT TO GRADUATE FROM THEIR HOME CAMPUS! Please allow us to graduate at the campus we have grown to love over the years.
The petition had over 3,500 signatures after less than five hours. You can view it here.