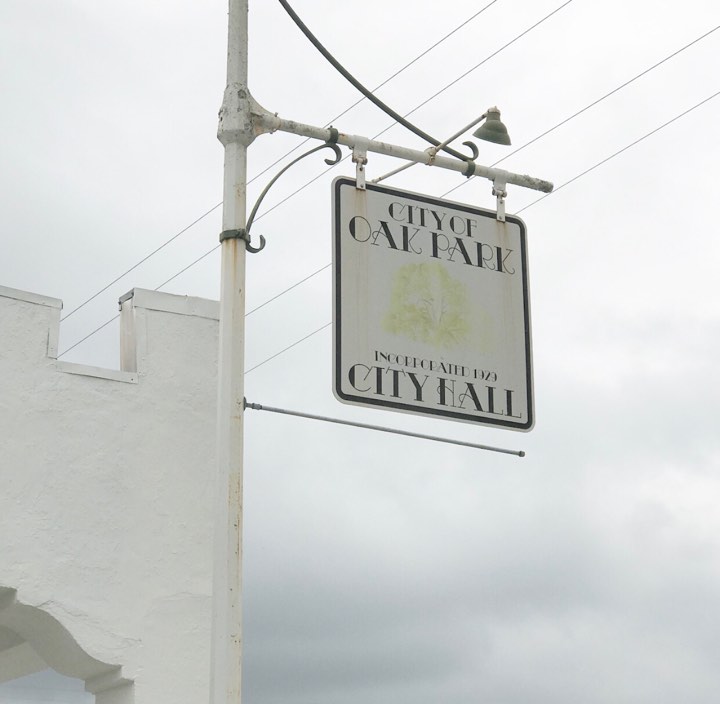 The City of Oak Park has located all of the WalMart receipts requested on an Open Records Request dating back to March based on transactions indicated on bank statements from the General Fund.
AllOnGeorgia was provided with the receipts on May 1. Oak Park City Clerk Monica Slater provided receipts that filled in the gaps of those missing, as reported in an April 4 article. Slater told AllOnGeorgia after publishing that some of the receipts provided previously were incorrectly identified as city expenses but actually did not debit from the General Fund. She pointed to the last four digits of the credit card on at least one receipt to show that personal receipts had inadvertently been placed in city folders.
Slater also said some of the delay with the receipt fulfillment was due, in part, to the city not having a copy of the receipt as it related to the bank statements. Some had been lost and others were attached to orders for other files because they were related to different departments. She said she contacted the Swainsboro and Vidalia WalMarts and requested that they go through their record-keeping systems to locate the receipts associated with the debit card number for the City of Oak Park. Slater also explained that it was not an easy task due to the fact that the receipt dates do not always match the bank statement dates because there is some delay with financial institutions as to when the transactions clear. Slater indicated that the City of Oak Park has instituted a new filing system which places copies of any and all receipts in a monthly folder that is attached to the bank statement to ensure all transactions are accounted for.
For this reason, AllOnGeorgia has not been given the 2016 WalMart receipts in their entirety. AllOnGeorgia will need to identify the date ranges for the receipts that were not originally provided and then the City of Oak Park will have to contact the individual WalMarts again for their assistance. This process has not yet begun but will be required as part of the audit for FY 2016. (AllOnGeorgia will obtain those receipts and publish them when they are available.)
As noted, the 2017 receipts have all been accounted for. When AllOnGeorgia visited the City of Oak Park on May 1, Slater indicated that there was one incident from September 2017 where a city card was used for a personal purchase. Slater said the WalMart was having issues with their check reader and she grabbed a debit card from her purse to use at the counter. Her personal debit card and the Oak Park debit card are identical and a $257.03 purchase was charged to the City General Fund. Slater said that the error was caught when working to provide receipts to AllOnGeorgia and rectified by issuing a money order to the City in the amount of $257.03. She contacted Mayor Larry Wilson and Mayor Pro-Tem Royce Dismuke the same day to inform them of the occurance and the reimbursement. Slater said her action with the money order was done at the recommendation of the City Attorney. AllOnGeorgia did see a copy of the money order and a letter apologizing for the error filed at City Hall, but a copy was not provided.
The receipt is provided here and was attached to the reimbursement money order and the letter.
Oak Park Receipt in question ...Walmart 92017

As far as receipts go, they are provided below:
*The "NOTE" section indicates a note provided on the receipts from the City of Oak Park, not a note from AllOnGeorgia.
**There is a charge for turkeys on 11/18/17. Slater told AllOnGeorgia these turkeys were purchased for city employees, but a local business owner then reimbursed the city to cover the costs.
| | | | |
| --- | --- | --- | --- |
| DATE OF PURCHASE | DESCRIPTION | AMOUNT | NOTES |
| 9/7/17 | spaghetti, ham, turkey, eggs, utensils, washcloths, lights | $525.58 | Hurricane |
| 9/7/17 | bread, grits, salt, popcorn, koolaid, water, soap | $353.17 | Hurricane |
| 4/2/17 | Nuggets, chips, coke | $17.60 | Chief School Training |
| 1/17/17 | Mt. Dew, Coke, Water, gatorade | $27.62 | |
| 4/28/17 | Magnet sheet, stroage boxes | $59.64 | |
| 12/18/17 | Barbie dolls, gumball machines, nurse kit | $233.07 | Christmas Gifts for Kids |
| | toy guns, Nikki Doll, toy cars | | |
| 6/28/17 | unidentifiable charge "St Sams" | $49 | |
| 8/1/17 | 128 micro hardrive, SD car | $71.76 | |
| 1/2/17 | Cable cord | $5.27 | |
| 2/6/17 | bath tissue, coke, towels | $19.11 | |
| 1/18/17 | Computer & monitor | $678.00 | |
| 6/30/17 | Roku TV streaming, cables, monitor | $268.56 | |
| | coke, cables, water, | | |
| 7/27/17 | Trashbags, air freshener, water | $18 | |
| 7/25/17 | valves, tire accessories, road hazard | $510.36 | |
| | dog food, dr. pepper, gatorade powder | | |
| 11/18/17 | Thanksgiving Turkeys** | $301.93 | |
| 12/9/17 | Christmas Candy | $78 | |
| 12/30/16 | coke, mt dew, trashbags, | $42.83 | |
| SAMS CLUB – 2017 | Candy, food, drinks, picnic materials | $160.73 | "Cop Fun Day" |
You can scroll through the receipts here.
Oak Park - Walmart 2017