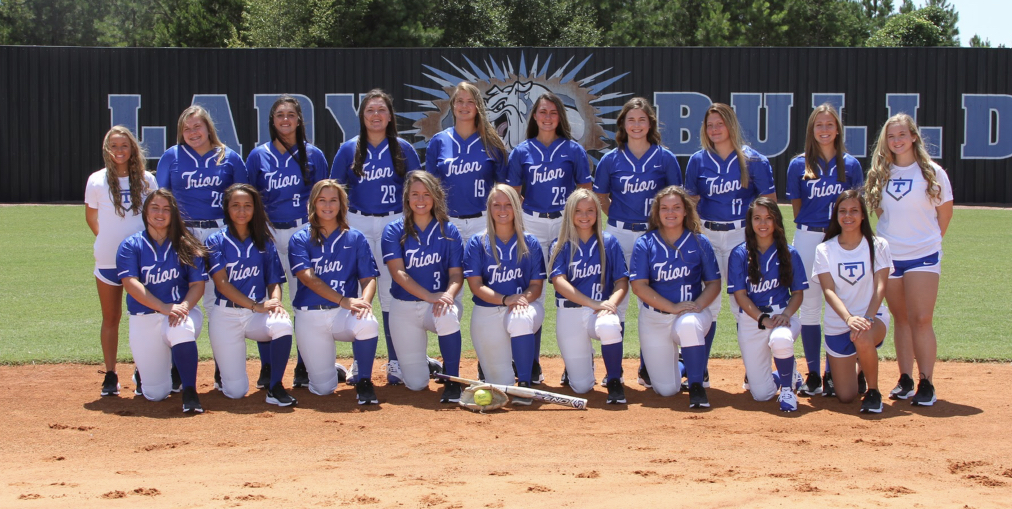 Coach Jason Lanham and his Lady Bulldogs are making a very familiar trip to Columbus for the GHSA State Tournament. In fact, this is the seventh consecutive year Trion Softball has showcased their talents in Columbus in the Elite Eight tournament.
Trion will face off against rival Gordon Lee on Thursday. While the Bulldogs have struggled against the Trojans, Coach Lanham said the focus will not be on the opponent, "it's about taking care of us, playing our game and our style of softball. We need to throw out best punch…play as hard as we can and everything else will take care of itself."
"We are not going to get caught up in who they are, all that matters is who we are… WE ARE TRION!"
Opening ceremonies will be held at 10 a.m. and the Bulldogs are set to play at noon.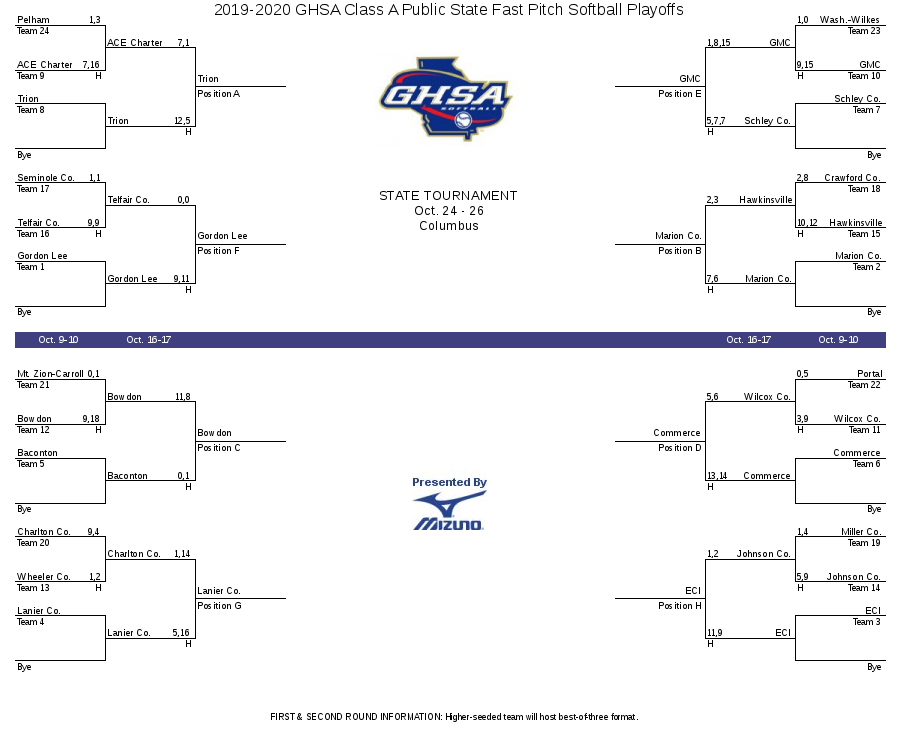 The Bulldogs (21-3) advanced to the Elite Eight in Columbus by sweeping ACE Charter in the Sweet 16. In the second game Bailey Coker suffered a knee injury, Coach Lanham said Coker was able to practice some this week and was planning to play in Columbus.
Roster:
Coaches HC: Jason Lanham
AC: Trent Stamey
AC: Kellee Stamey
AC: Alan Shepherd
Roster:
2 Jenna Mosley SS, P Sophomore
3 Bailey Coker Outfield Senior
4 Jada Martin Outfield Sophomore
7 Bailey Smith Utility Freshmen
8 Gracie Burns 3rd, DP Senior
9 Lauren Woods Outfield, 1st Senior
10 Jodie Henderson Outfield Senior
11 Asia Lanham 2nd Sophomore
12 Chloe Murdock Utility Junior
13 Linzie Thompson Outfield Junior
16 Gretchen Clark Pitcher, 1st Junior
17 Alyson Jones Outfield Sophomore
18 Emma Witt Outfield Senior
19 Shelby Carlock Catcher Senior
21 Hailey Adams 1st Freshmen
22 Aubrey Burke P, 3rd, 1st Freshmen
23 Lauren Delay Outfield Junior
29 Whitney Shepherd P, 1st Senior
33 Kaylee Driver 3rd, DP Senior
35 Lexi Baker P, 3rd, 1st Freshmen
40 Ransley Lawrence Catcher, P Freshmen
Managers Chealsea Canongo Manager
Gracie Tucker Manager
Kaysie Wright Manager
The Bulldogs finished the 2018 season in Class A Region 6A with a 25-7 record and a 3rd Place finish in GHSA.