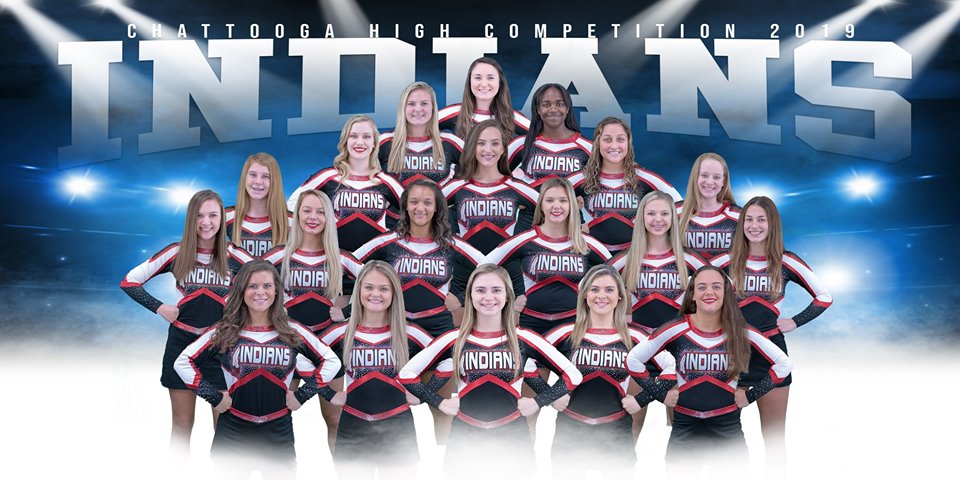 Chattooga's Competition Cheerleading team placed first at the Adairsville competition on Saturday, October 19.
With the region competition coming up on November 9th at the University of West Georgia, Coach Morgan knows this is the time to stick the stunts and routines on the mat.
The 2019 team has 19 girls total, and 16 of them are "on the floor". "We currently have 2-4 fulls depending on the day, and four partner stunt/ basket toss groups," Coach Liza Morgan said.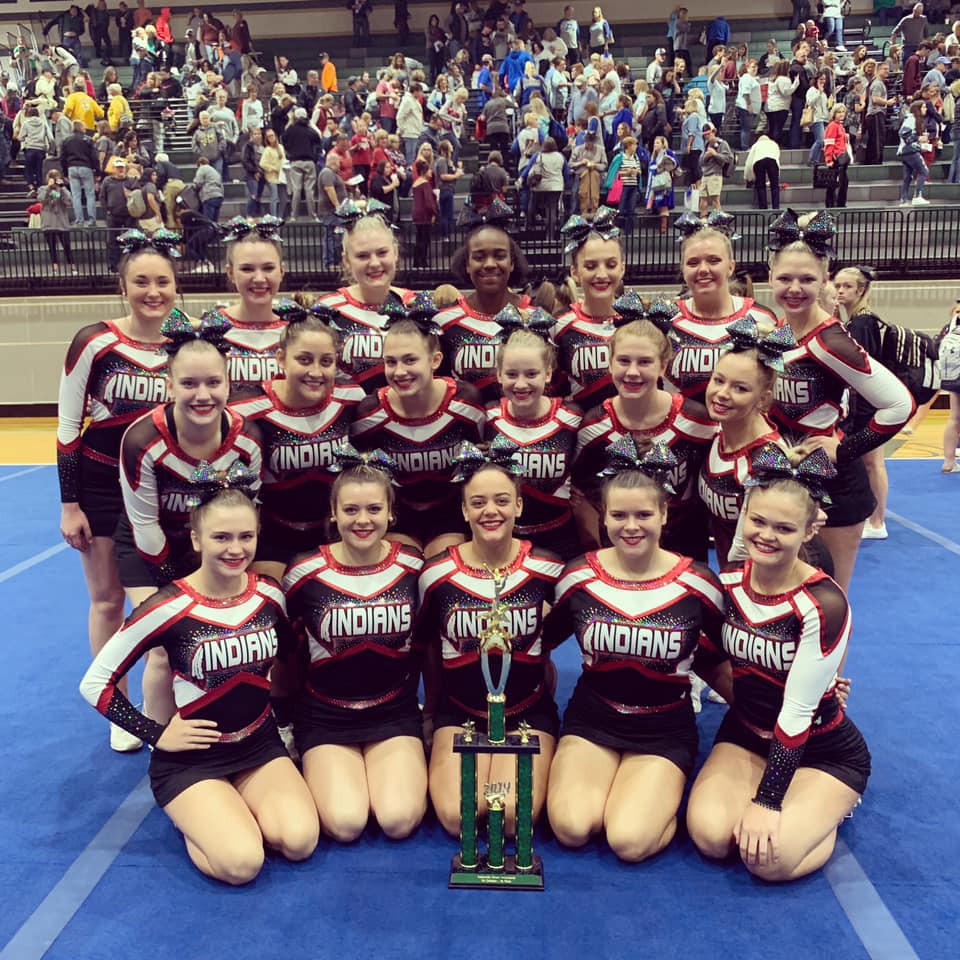 2018 Record Breaking Season
Chattooga Competition Cheerleading is coming off of a record-breaking season. The 2018 season saw the Indians claim the highest finish in program history with 3rd place at the State Competition. Last season started with much excitement when Coach Liza Morgan announced the team would be competing in the all-girls division after seven years of competing in the co-ed division.
In only the Indians second season in the all-girls division, Coach Morgan has her sights set high, "our expectations are to compete for a state championship after finishing 3rd last season, with a lot of people saying we should have won it or been 2nd at worst."
This year's team has plenty of senior leadership and experience with five competition seniors, of which all are on the floor each week: one flyer, one backspot and three bases.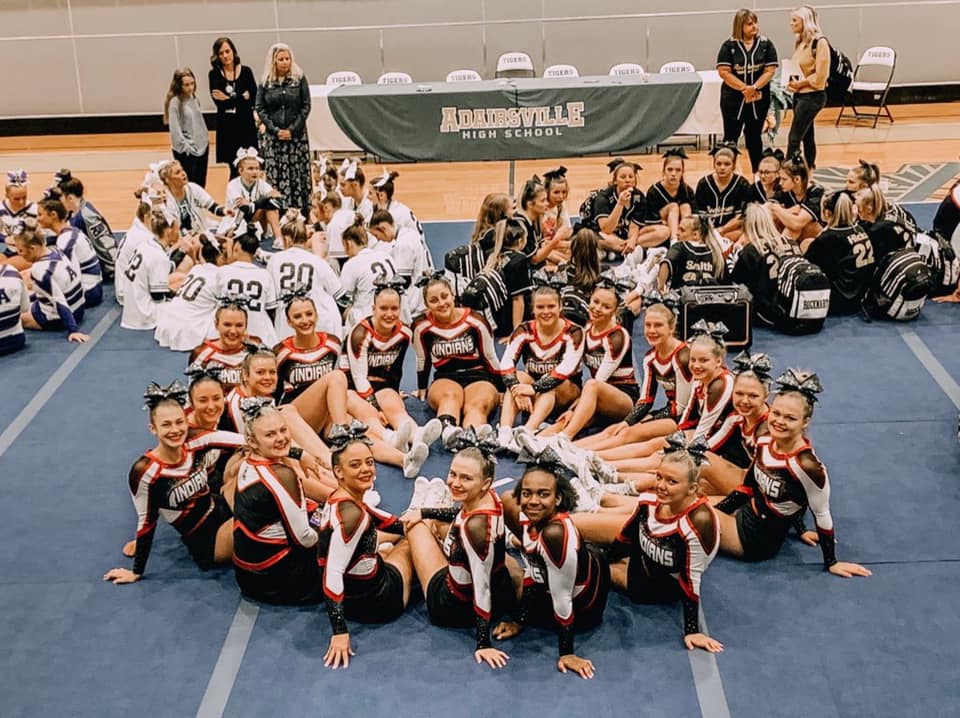 Practice makes perfect
The team learned their routine in early June and practiced 3-4 days a week all summer. They currently practice Monday thru Thursday and fit in practices at pep rallies and sideline as possible since they all cheer spirit as well.
When it comes to Competition Cheerleading in the all-girls division, to say that Region 7AA is a powerhouse is a vast understatement. In fact, Since 2006, there has been only one year in which the AA GHSA State Champion team did not come from northwest Georgia and Region 7AA.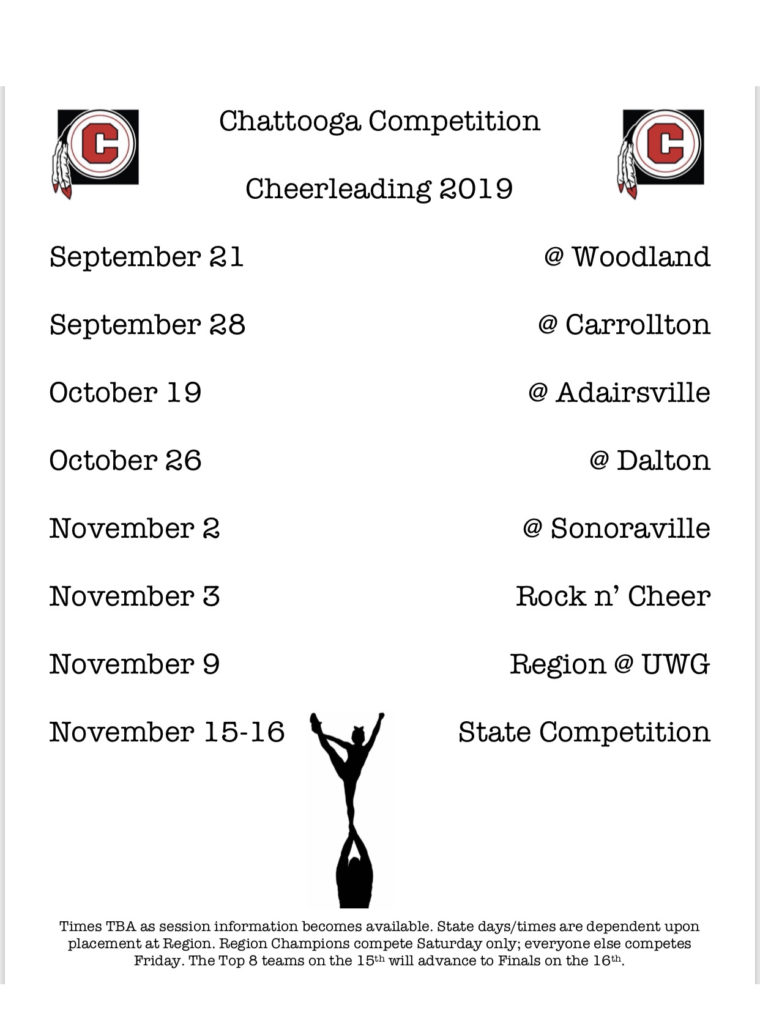 Up next for the Indians:
October 26th — @ Dalton
November 2nd — @ Sonoraville