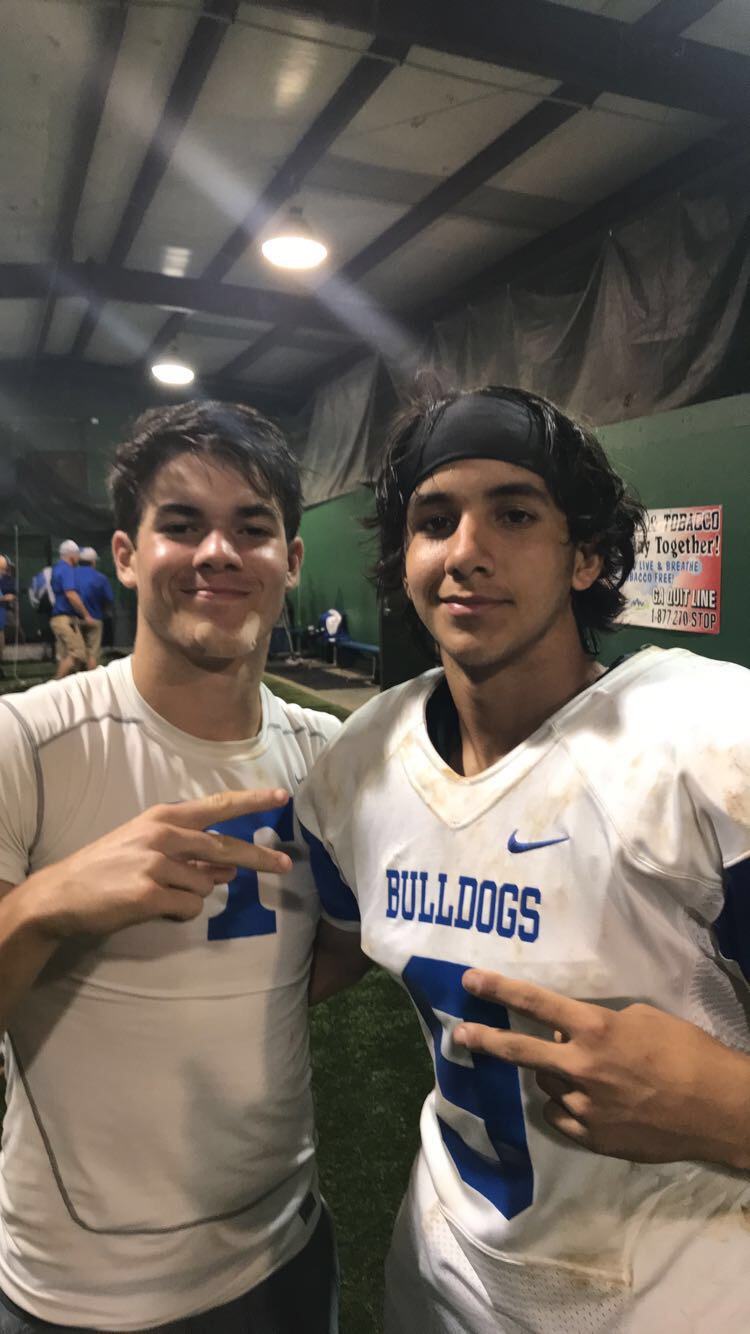 Trion's rising junior, Lincoln Maddux, fresh off of his wrestling state championship, made his debut as the starting signal caller for the Bulldogs in the 2018 Spring Scrimmage game hosted by Gordon Central. Maddux looked poised and confident in the pocket and had no problems stretching the field, connecting twice with rising senior Hagen Willingham for touchdowns. Early in the second quarter, Maddux hit Willingham on a 63-yard pass for Trion's first TD of the game and, later in the same quarter, Maddux again connected with Willingham on a 29-yard scoring pass. Maddux went 5-3 with two touchdowns as the Bulldogs focused on examining their run game and develop their offensive line.

Head Coach Justin Brown appeared pleased with some of what he saw on the field, but knows there "is still a lot of work to do".  Said Brown, "I saw a lot of things we can work on.  I thought Lincoln threw the ball well.  And I am real proud of our defense.  To only be in it 9 days, I thought they played well." Brown went on to congratulate the performance by his opponents after a scoreless first quarter. "Gordon Central has gotten much better.  Coach Nix is doing a great job with them."
The Bulldog defense looked strong holding the 2-A Gordon Central Warriors to 59 total yards of offensive production in the first half. Gordon Central attempted four passes and only completed one. The Trion secondary also had one interception by Connor Ellenburg. On the ground, Trion stuffed the Warriors run game, allowing only 48 yards on 15 attempts. Will Wyatt had an outstanding game on defense and Maddux had several tackles. The Bulldog defense shutout the Warrior offense.
The Bulldog offense started off slowly but found their footing in the second quarter and, for some of the coaching staff, exceeded expectations, racking up 179 yards; 97 in the air and 82 on the ground. Kicker, Libni Ramirez, started the 2nd quarter scoring burst with a 26-yard field goal. The final score at the end of the two quarters of regular play was 17-0.
"This is a positive ending to spring practice. We can't wait to get to work in the summer," Brown said.
Trion Spring game Roster for those who dressed:
You Doodle-2018-05-19T16_39_56Z