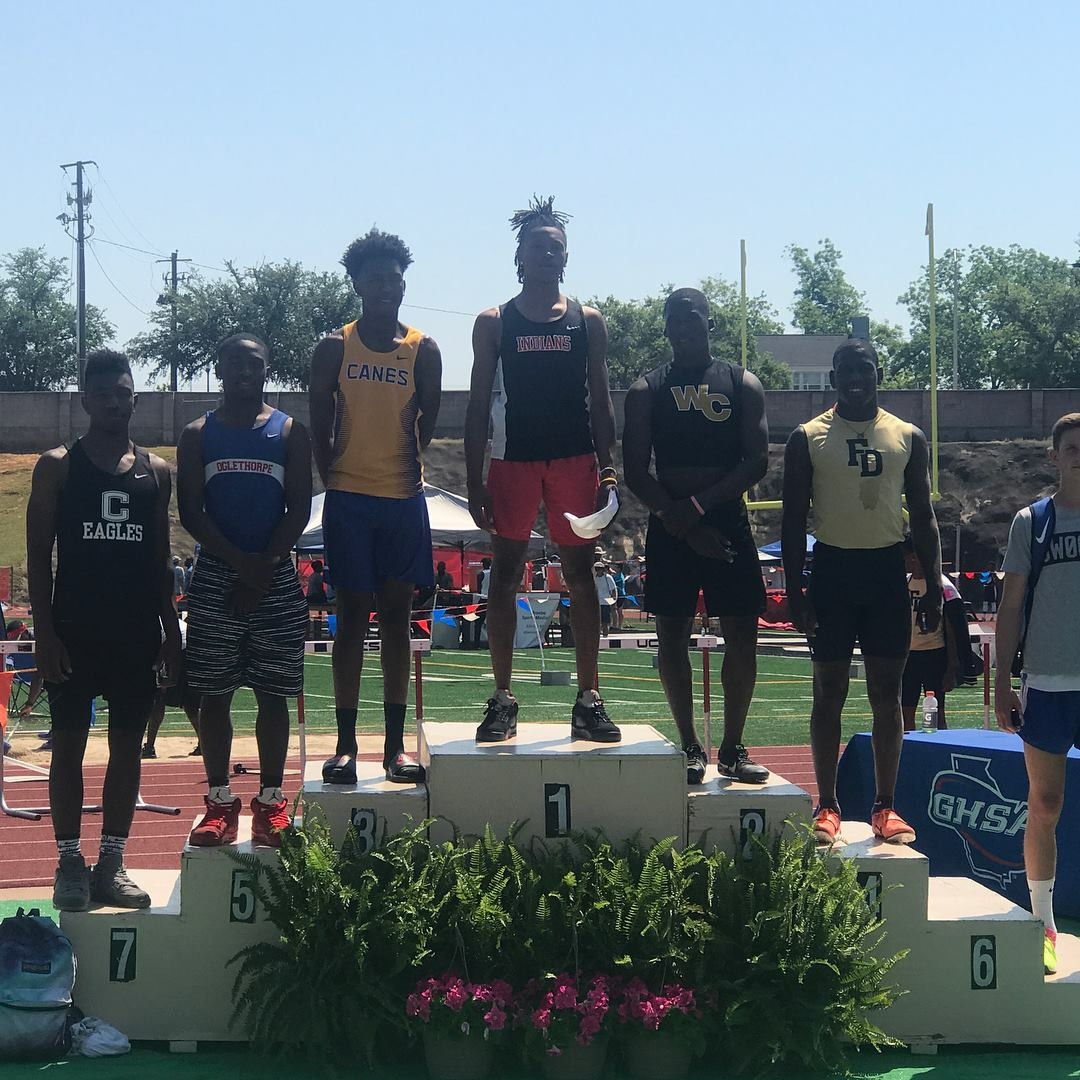 Chattooga Indians just ended a nearly 10-year drought in Track and Field as Sophomore Jamarious Mosteller used his final jump of the day to win Gold in the Triple Jump at the GHSA 2-A State Track & Field Championship Meet in Albany, Ga. Mosteller's Gold propelled him into the Meet of Champions a week later where he faced off against winners from all classifications and the young Indian runner finished 3rd.  In addition to winning the state title in Triple Jump, Jamarious also holds the school record in the 400m (51.36s).
Chattooga Track Coach, Renee Beasely said, "It was awesome watching Jamarious jump his last jump to take the lead and win!" Beasley feels that the sky is the limit for Mosteller, whose performance as a sophomore indicates that he could very well be competing in Track at the next level following his high school career.
On the Girl's side of the State Meet, it was Senior Ziyah Underwood representing Chattooga in multiple events. Underwood now holds the school record for Long Jump (16′ 9.5″), High Jump (5′), and 400m (59.55s). Underwood is also a member of the 4×400 relay team which set a school record 4:16.46 time at the state meet. For Ziyah, her school record-setting time in the 400m was enough to earn her 3rd Place honors at the State Meet.
"Ziyah Underwood really showed out her senior year," said Beasley. "She has given her all at every meet, all season." Ziyah is an all-round athlete with the option to compete in multiple sports at the college level. Her work ethic make her a valuable asset for any team. "It was a pleasure coaching her and watching her finish out her senior year…"