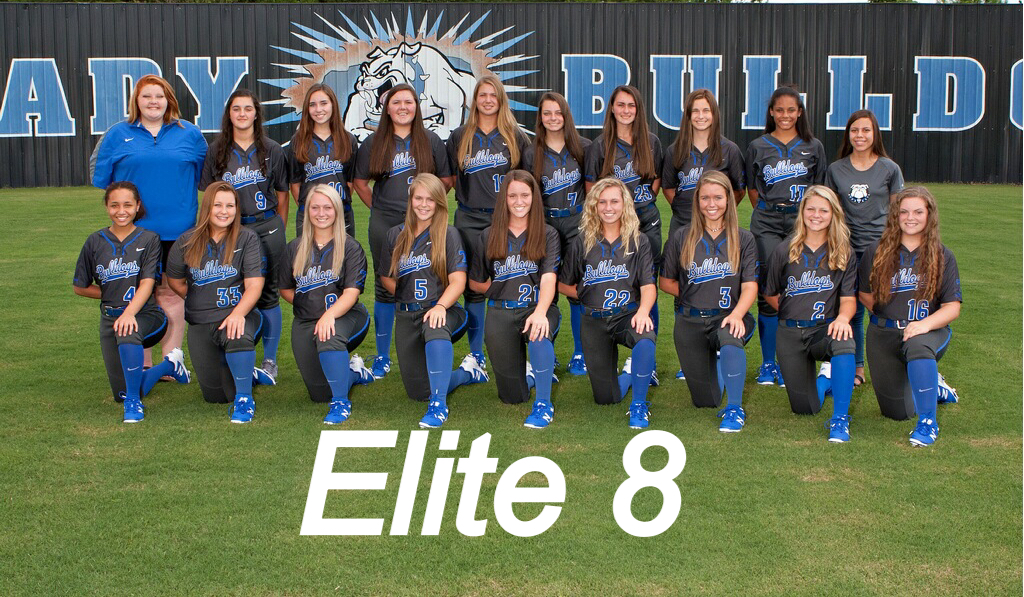 For the fifth consecutive year the Trion Lady Dogs are heading to Columbus for the Elite 8. The Lady Bulldogs defeated Emanuel County Institute in a best of three series to secure the spot in the Elite 8. Trion will face Telfair County Thursday morning at 9 a.m.

"We played extremely well in all phases of the game. Shepherd was awesome in the circle only allowing two total runs in both games combined and throwing a no hitter in game two against one of the most high powered offenses in the state. The the bats were on fire 1-9 as the line produced 20 runs in only 10inning of softball as both games were shortened via the run rule with Trion claiming a 12-2 victory in five inning in game one and 8-0 victory in 5 inning in game two. I am extremely proud about punching our ticket to the Elite 8 in Columbus for the fifth consecutive year and look forward to the opportunity to compete for the state title. Simply put it's great to be a Trion Bulldog and these ladies are truly Bulldog Tough," Coach Lanham said.
Game 1 Recap:
An eight-run first inning led Trion to a 12-2 victory on Thursday. The Lady Bulldogs offense in the inning was led by Jodie Henderson, Shelby Carlock, Chloe Murdock, Darrian Jones, Henderson, and Gracie Burns, all knocking in runs in the inning.
Whitney Shepherd got the start on the mound for Trion. She surrendered two runs on six hits over five innings, striking out seven.
Trion collected nine hits. Carlock and Jones all collected multiple hits.
Game 2 Recap:
Whitney Shepherd was brilliant in the circle, as she threw a no-hitter to lead Trion past Emanuel County Institute 8-0 in game 2 of the series.
Trion scored four runs in the third inning. Big bats in the inning were led by a single by Shelby Carlock, by Tianna Youngblood, and a double by Janie Emery.
Shepherd allowed zero hits and zero runs over five innings, striking out five.
Trion totaled eight hits in the game. Carlock and Bailey Coker each racked up multiple hits. Carlock led the team with three hits in three at bats.