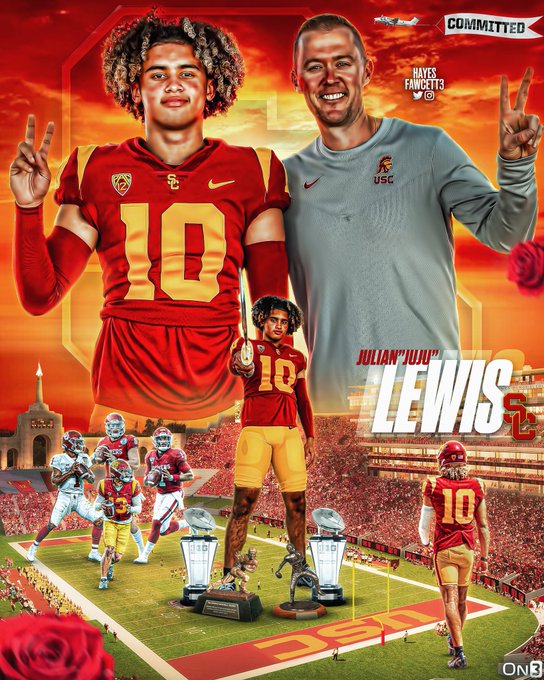 Sophomore quarterback, Julian 'Ju Ju' Lewis, a standout from Carrollton, has committed to Southern Cal for college football.

He announced his decision on his X account, where he has a substantial following of over 23,900. Despite his youth, Lewis received 20+ offers, including from Georgia and Alabama, before even playing high school varsity.
His impressive freshman season included state records of 4,118 yards and 48 touchdowns. ESPN and 247Sports rank him as the top recruit for the class of 2026.
Lewis is not the only standout sophomore from Georgia to have committed to college programs. Among these rising talents is Carrollton's offensive lineman Zykie Helton, who committed to Alabama in July, and Cedar Grove's cornerback Devin Carter, who committed to Florida State in April.