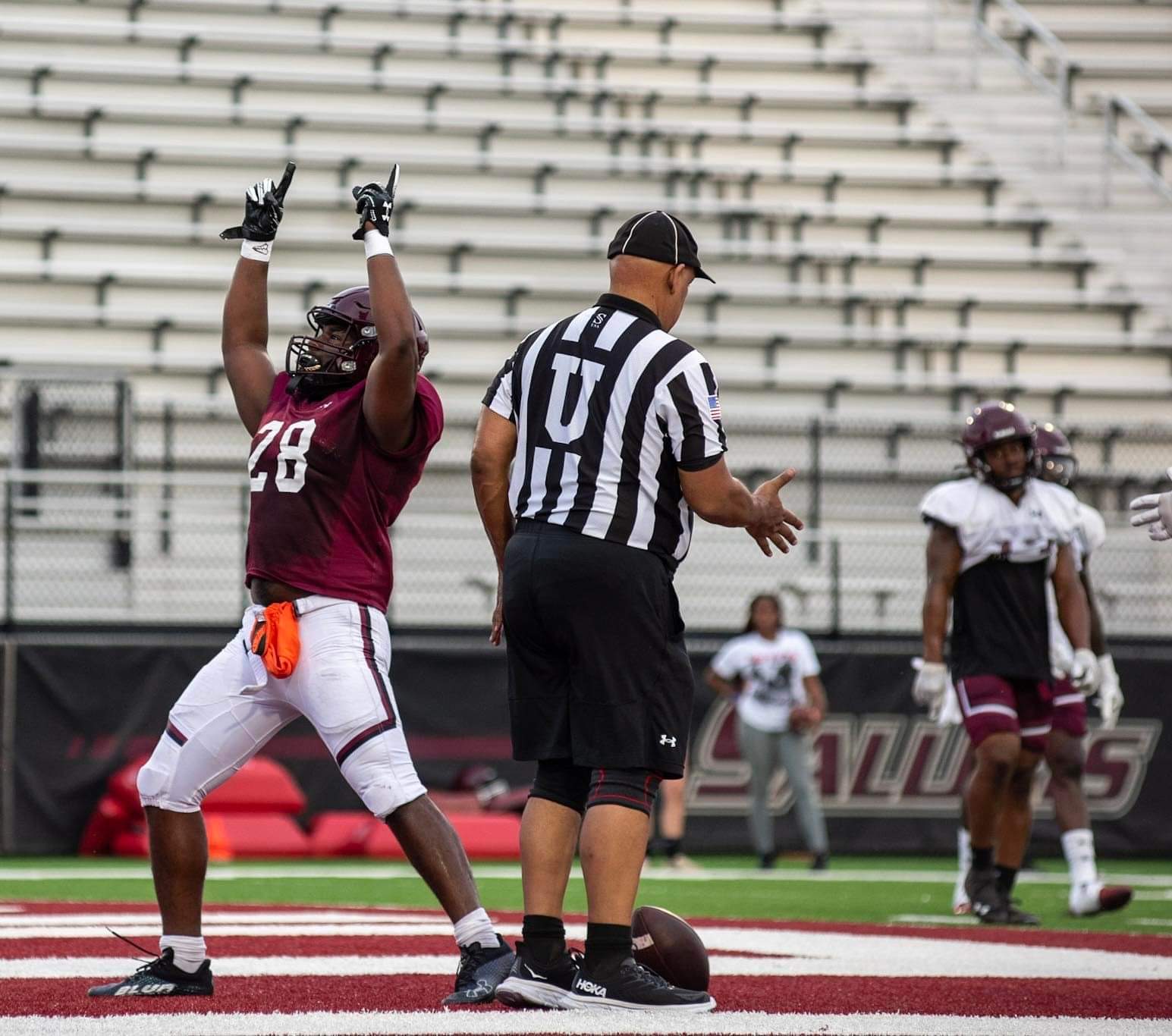 Shaun Lester reported to Southern Illinois University (SIU) for summer football on June 11, one week after his father's funeral. Heartbreakingly, his father wasn't his first loss of a beloved parent. Lester's world was first rocked by tragedy when lost his "Momma" at only 10 years old. Both deaths were sudden and unexpected.

Lester's father, "Big Shaun", was always a devoted father to his children, but after losing Leslie, his childhood sweetheart, Big Shaun became an even fiercer supporter and champion for his kids. He never missed a game and could often be found at practice, observing, cheering, and pushing his son to be the best he could be. And then some.
If you live anywhere in Northwest Georgia, you've heard of Lashaun Lester, Little Shaun, Shaun-Shaun or Shaun Jr. Whichever of his monikers he was referred, Shaun was widely recognized as the beast running back from Chattooga County.
He has carried that title since his recreation league days and expounded upon it in high school, where he amassed 4,483 rushing yards in his four years in red and black, becoming the Indians all-time leading rusher.
His father knew his son was gifted athletically before he turned four years old. He also knew that he wanted him to play college football and get out of Northwest Georgia for a few years. An accomplishment that very few small town athletes possessed, and even fewer actually achieved. On June 11, with a grief that was almost too heavy to carry, it took strong hands and a champion's heart to travel the 400 miles north to Carbondale, Illinois. To fulfill the dream of his parents and the goals he set for himself, that is exactly what Shaun Lester did.
Shaun arrived on campus at SIU and made his presence known by doing what he knows best, running by, over and through anything in front of him on the football field.
"I think about my Momma and Daddy and little sister (who is still in school in Summerville) every day," Lester said. "I just want to stay on track for what my parents raised me for," said Lester in his trademark low tone.
And on track he is. In the early SIU scrimmage games against the first and second defense, Lester has been able to pull a couple of good runs and break off several long runs.
As good as an athlete that Lester is, he admits that college ball is way different. "The game is way faster and more physical," he said.
Despite any differences in the speed of the game, Lester's unique combination of size and speed have turned the heads of his coaches. Over the course of Fall football camp, Shaun worked his way up the depth chart and earned significant playing time during scrimmages. Lester handled the bulk of the carries on offense in the final scrimmages and he both broke several impressive runs.
Lester's goal when he signed with SIU was to play as a true freshman and that dream is much closer to becoming a reality following his fall performance and his maturity on the practice field.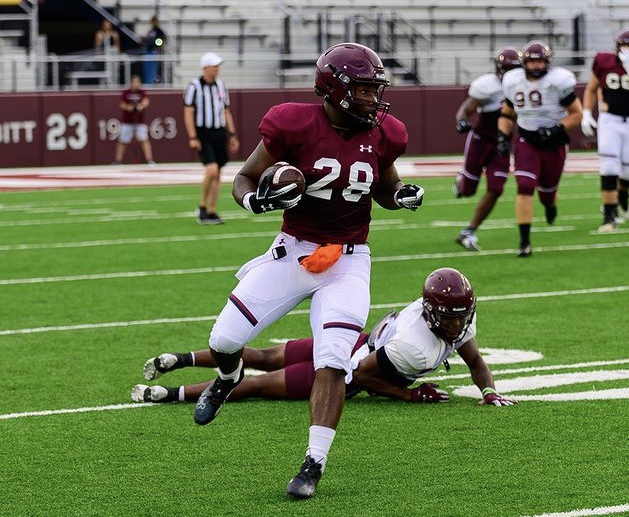 Regardless of his number of carries this season, fans can look forward to seeing Lester's humble tribute. In high school, after each of  his record setting 52 touchdowns, Lester would point one finger up in the sky, acknowledging his Momma.
In college, his touchdown celebration will be just as simple and just as powerful. He will be pointing two  fingers up to heaven for both his Momma and Dad.
Southern Illinois University 2022 Football Schedule
Date           Time         At     Opponent             Location
Sep 3 (Sat)    6 PM         Away   Incarnate Word       San Antonio, TX
Sep 10 (Sat)   6 PM         Home   Southeast Missouri   Carbondale, IL (Saluki Stadium)
Sep 17 (Sat)   11 AM        Away   Northwestern         Evanston, IL
Sep 24 (Sat)   2 PM         Home   North Dakota         Carbondale (Saluki Stadium)
Oct 1 (Sat)    6:30 PM      Away   Illinois State       Normal, IL
Oct 8 (Sat)    2 PM         Away   Missouri State       Springfield, MO
Oct 15 (Sat)   2 PM         Home   Western Illinois     Carbondale, IL (Saluki Stadium)
Oct 22 (Sat)   2 PM         Away   South Dakota         Vermillion, SD
Oct 29 (Sat)   2 PM         Home   Northern Iowa        Carbondale, IL (Saluki Stadium)
Nov 12 (Sat)   1 PM         Home   North Dakota State   Carbondale, IL (Saluki Stadium)
Nov 19 (Sat)   11 AM (CT)   Away   Youngstown State     Youngstown, OH