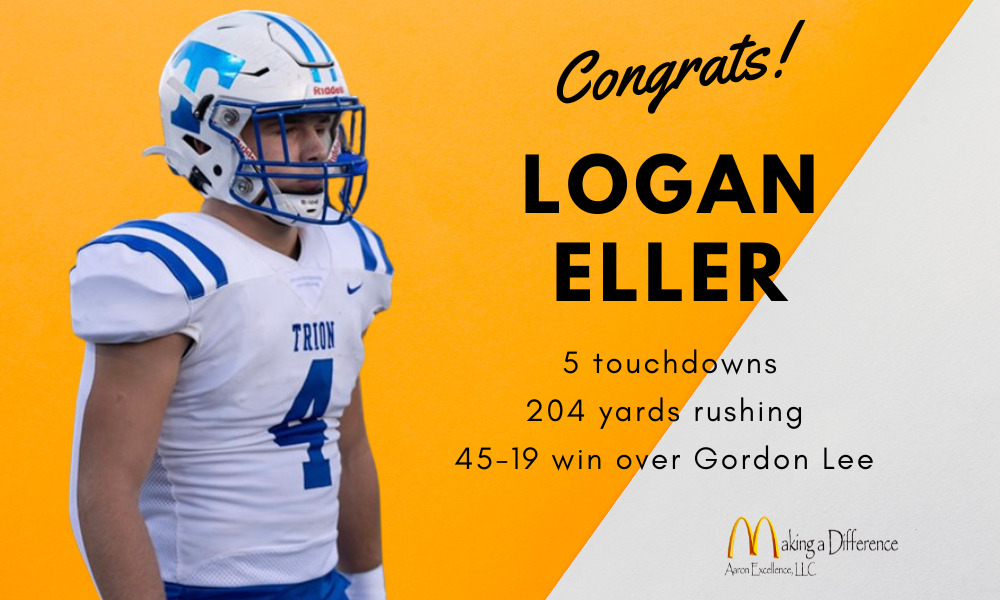 This week's AllOnGeorgia Player of the Week honors brought to you by Jim Aaron's Summerville McDonalds go to Trion Football's Logan Eller.
Last Friday the Trion Bulldogs defeated Gordon Lee in a 45-19 blowout .
Running back Logan Eller had five rushing touchdowns and 204 yards on the ground.
The Trion Bulldogs moved the overall series record against the Gordon Lee Trojans to a very impressive 65-22-1.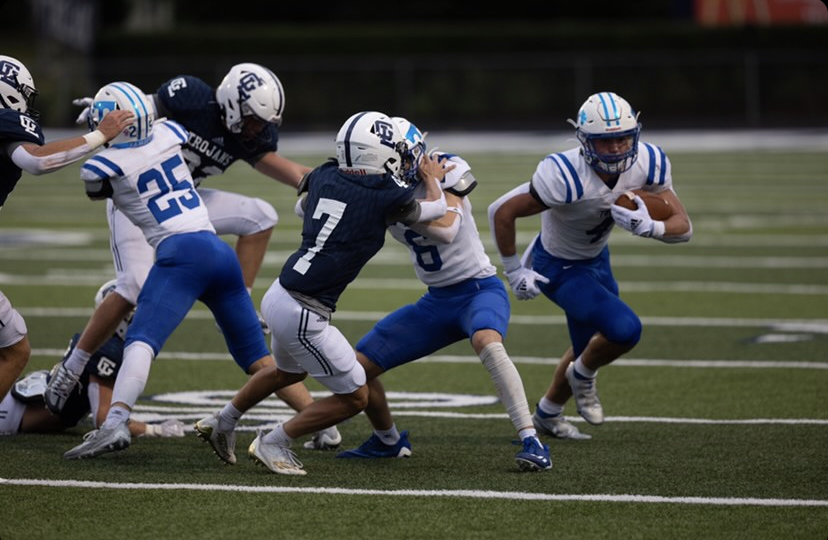 Logan Eller is a 17 year old senior and plays running back and linebacker for the Bulldogs.
He has been playing football for seven years, In addition to football he plays baseball and is a state champion wrestler.
Eller says his most memorable moment in football isn't something he did on the field, "it is the last game of every year seeing the seniors lay there jerseys in the pile for the last time."
His goal for the team this season is win the region championship, and his personal goal is to build a life lasting bond with his teammates.
Eller has turned several colleges heads for his skill on the football field, but he may select to continue his college career on the mat. He said his top three favorite colleges are Appalachian State, VMI, and the Naval Academy.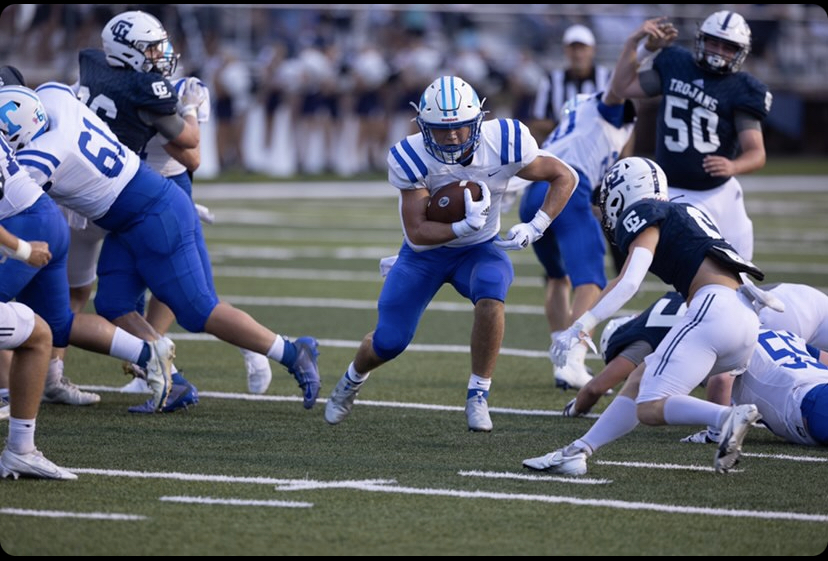 More about Logan: 
My favorite football team is the Florida gators and my favorite athlete is Alex Anzalone
My role model is my dad because of the example he sets for me every day
In ten years I will be out of college and teaching/coaching
A hobby I had have is searching for small Indy country bands
The most important thing I've learned from my coaches is neither victory or defeat defines you it's all your character
My pregame routine is to get out all my state rings and wear them to school and then pray before the games
The best part about my teammates is knowing that you have people that care about you and that you can trust
GPA is a 3.7
My parents names are Terry and Brandy Eller
The best advice I've ever received is to check on people you never know what someone's going through so be mindful
My favorite food is fried rice /or Buffalo wings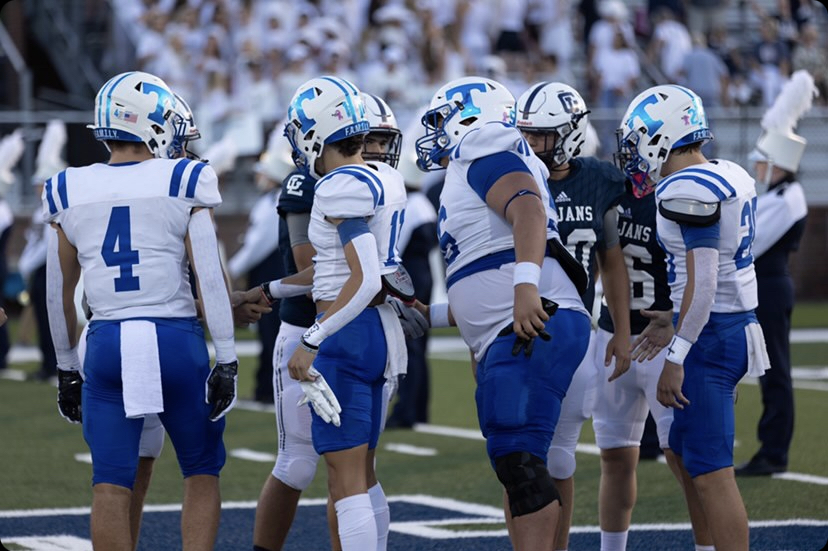 When asked what he would put on a billboard as an advertisement for the whole world to see, Eller replied, "an advertisement for vitamin B17 is what I would put on a billboard."