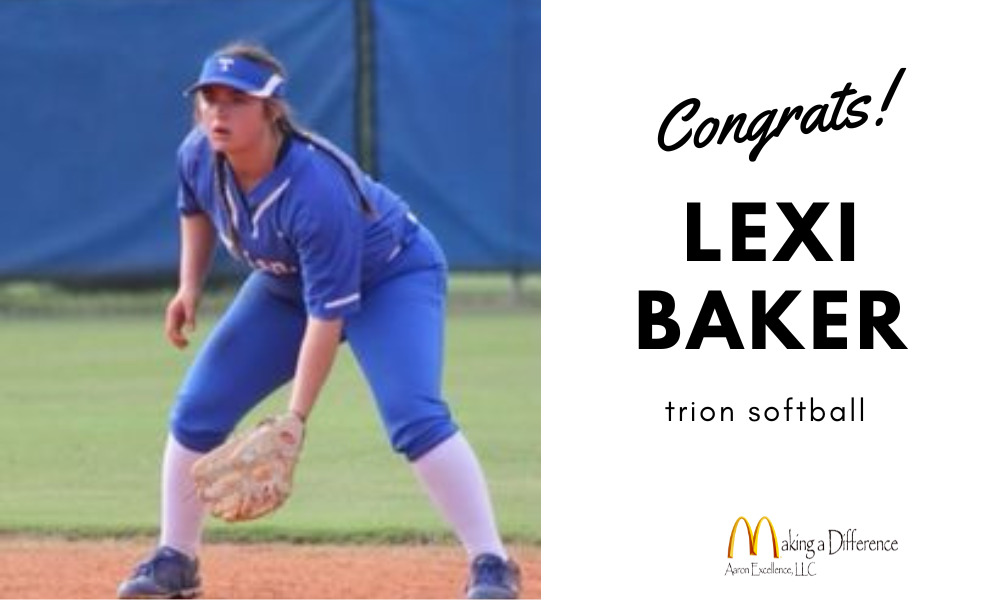 This week's AllOnGeorgia Player of the Week honors brought to you by Jim Aaron's Summerville McDonalds go to Trion High School's Softball Senior 3rd baseman Lexi Baker.


On Saturday the Lady Dogs traveled to Cartersville and beat 7A McEachern and 5A Cartersville. Baker hit a cycle in the McEachern game, she tripled in the first, singled in the second, doubled in the fourth, and she homered in the sixth inning of the game. She had another homer on the day in the Cartersville game.
"Saturday was so much fun," Baker said. "I had so much support from my teammates and I loved helping contribute to our two wins. We had amazing defense to back it up as well. We have a very special team this year."
Had a great day at Cartersville with my Lady Dogs! Went 4-4 against McEachern and completed a full cycle with my last at bat being a walkoff homerun to win 9-1. Also went 3-3 with a single, a double, and a homerun against Cartersville to win 5-1. @AthleticsTrion pic.twitter.com/0a8cZK9lxT

— Lexi Baker (@lexiJbaker04) August 13, 2022
Baker's stats so far this season: Avg: .876, 11 hits 2 doubles 1 triple, and 3 Homeruns. 11 RBI– in four games.
Lexi Baker is 17 years old and she plays 3rd base.
Baker has been playing softball for about 14 years, and in addition to softball she plays tennis and basketball for Trion High School.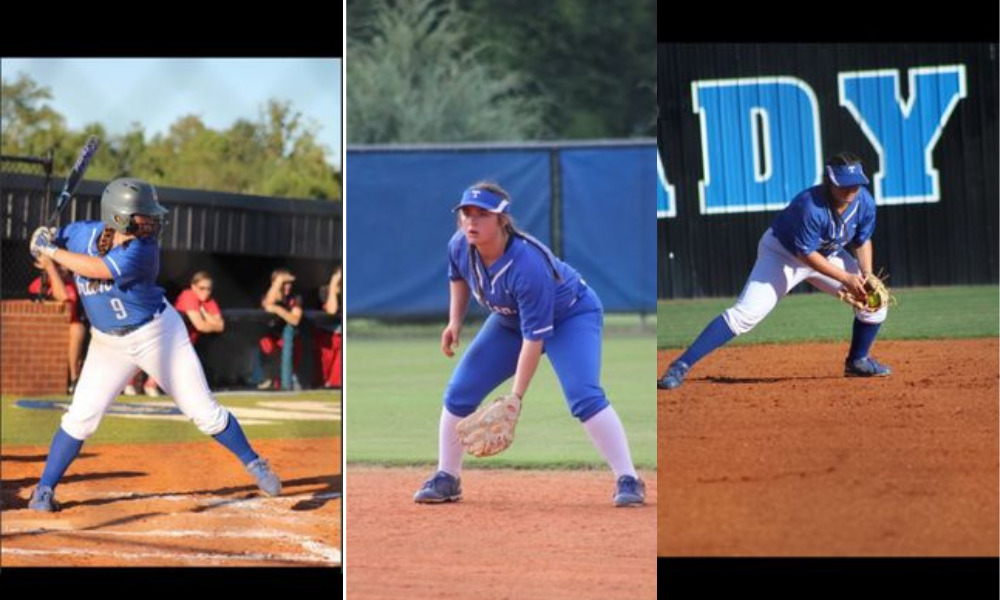 Facts about Lexi: 
Favorite softball team is the University of Alabama softball team
Role model is her brother, Clay, "he is the hardest worker I know and he pushes me to be the best I can be."
In ten years she hopes to be running her own accounting business.
Some special talents Lexi has that most people don't know is that she can juggle and she loves to water ski.
The most important thing she's learned from her coach is to love the game and give it your all
"My most memorable moment in softball is when I was able to play in Colorado last year with my last travel team coached by Mickey Smith."
 Her goal this season is to help the team by contributing at the plate. The team goal is to win region.
To mentally prepare for games she always closes her eyes and prays alone for a few minutes.
The best thing about her teammates is how they love each other and how they can always joke around with each other. "We are all best friends."
"Favorite class is probably physics and my favorite teacher is Mrs. Payne"
4.0 GPA
Parents are Alex and Kristy Baker
"I have the Dade County game circled because I believe that will be the best competition."