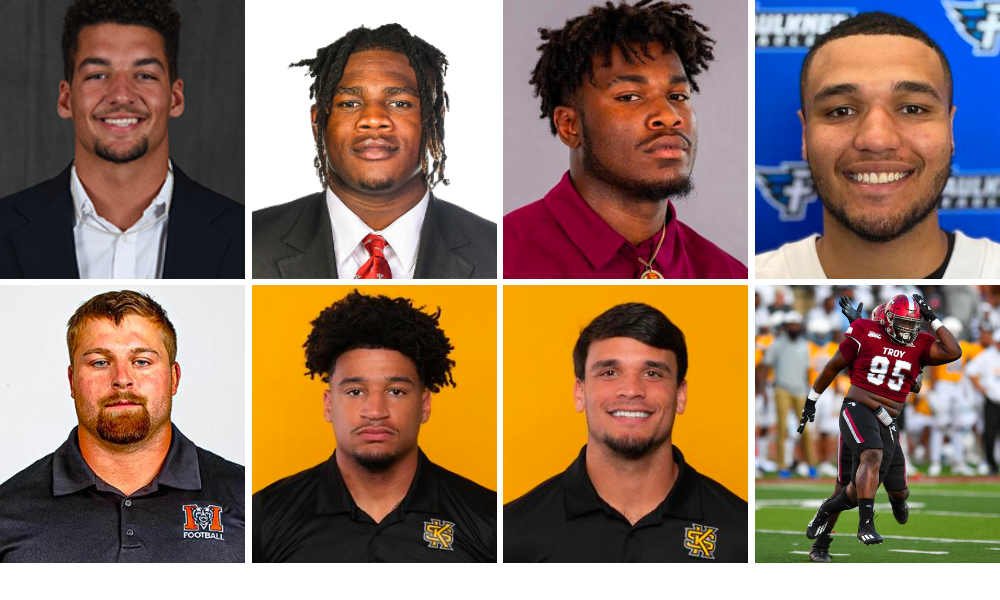 As local high schools return to classes, sports fans instinctively begin craving the action of the Friday night lights at the Little Big Horn and Buddy Windle Field and across town at Sam R. McCain Stadium and Clarence Blevins Field.

With a veteran quarterback, Kade Smith, and All-Region running back, Toby Maddux, Trion fans have much to look forward to. While the Indian nation will be enjoying their state of the art turf field and light show with new Head Coach Roone Gable and one of the fastest players in Northwest Georgia in Zayden Cook.
Several of these players have the potential to take their gridiron skills to the next level where they can join a group of local players already taking the field. Trion and Chattooga players have included some celebrated names and many fans continue to follow these players currently on collegiate rosters across the country. Here is a look at some Chattooga County Alumni you can find playing on Saturdays.
Trion graduate class of 2020 Clay Baker started his college career with the Mercer Bears but this season will be suiting up much closer to home. Baker made his transfer to Shorter University in Rome Georgia, led by Head Coach Zach Morrison. The Hawks are coming off a 3-8 season in the Gulf South Conference of D-2 NCAA football. The offense managed nearly 150 yards rushing per game and almost 25 points per game but it was only enough to finish 1-6 in conference play. Baker will be joining the Hawks to shore up the offensive line with his quick feet and 220 pound frame. Find out more about the Hawks.
Rob Brown shattered records wearing the Blue and White of Trion. Now he dons the Black and Yellow as he joins the Owls of Kennesaw State.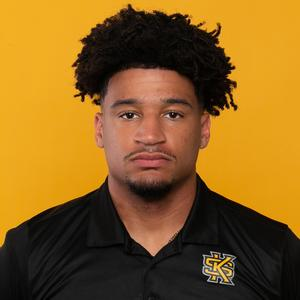 Brown finished 2nd in the state in rushing during his senior campaign with 2621 yards and an eye-popping 40 Touchdowns. Brown is a 2022 graduate of Trion High School and is starting his sophomore season with KSU.
https://ksuowls.com/sports/football/schedule
When it comes to Owls, KSU has been well aware of the location of Chattooga County for the past few seasons as Chattooga's own Isaac Foster heads back to Kennesaw for his final season. Thanks to a COVID extended career, Foster is living out his dream one more time.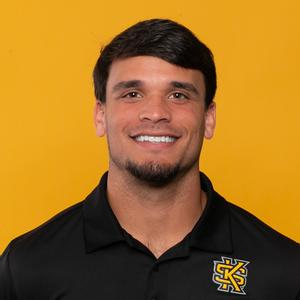 Foster was a record setting QB/RB for Chattooga before strapping on the black and yellow of KSU and setting some records for the Owls. His two 100 yard Kick off returns splashed his talent across ESPN and earned him All-Conference honors. Foster has continued to accumulate accomplishments including nearing the 1500 career yard rushing mark with a staggering 8.4 yards per carry average. His elusive speed made Foster a Special Teams nightmare for opponents averaging over 10 yards per punt return and 27 yards per kickoff return.
KSU is poised to make the jump to FBS as they join Conference USA in 2024 and Head Coach Brian Bohannon has the Owls geared up to finish their run with a "non conference" schedule on a big note and Isaac Foster will be a key player for the Owls in 2023.
Zander Cook was a lock down edge rusher for the Chattooga Indians class of 2022 before moving on to join the Faulker Eagles.
Faulkner University is led by Head Coach Rob Gray and, similar to an HBCU, Faulkner is designated as a Predominantly Black Institution (PBI) on their 84 acre campus with 2,000 students. They are members of the NAIA division but have scheduled Division 1 FCS opponents as recently as last season. Faulkner went 4-7 season, 3-5 in conference play and the Eagle defense allowed over 200 yards rushing per game last season. Cook could be a part of curbing that number.
Cook saw limited action in his freshman year and has rolled inside to play some Defensive Tackle with his long arms and 6'3″ frame at 250 pounds. Faulkner will face off against Georgia teams like Reinhardt and Pointe University in the upcoming season.
Lashaun Lester rushed for over 4,400 yards with the Chattooga Indians and graduated in 2022 as the school's career leader in rushing yards and rushing TDs, before taking his skills north to Southern Illinois University. Chattooga fans will forever know him as "Shaun Shaun", the elite tailback who overcame injuries and tragedies to carry his team to four consecutive playoff appearances, but now Lester is now set to shoulder the bulk of the carries for the Salukis offense after a freshman season where he appeared in 6 games, including against Missouri State where he carried 17 times for 81 yards. SIU went 4-4 in the Missouri Valley Football Conference and 5-6 overall. The FCS program is looking to build on their performance and Lester should add to their 122 yards rushing per game average from a year ago.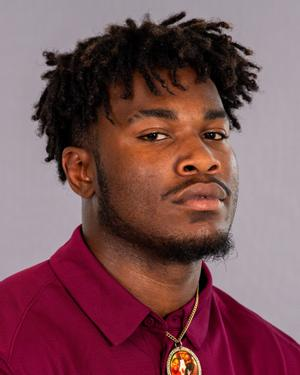 Among the returning tailbacks for the Salukis, Lester is second in rushing yards and yards per carry but his size, speed, and power have quickly put him in the driver's seat as the backfield workhorse this Fall. At 5'10" and 207 pounds, Lester spent his off season getting stronger and faster and coaches say that nobody on the team runs with more power and confidence than the sophomore.
https://siusalukis.com/sports/football/schedule
Rowan Burdick claimed All-Region Defensive Player of the Year in 2022 before taking a scholarship to play with the Emory & Henry Wasps in Virginia.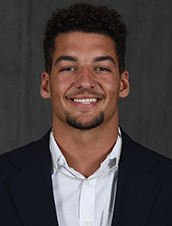 Burdick was one of only four freshmen to dress for every game and saw action with the Special Teams unit in 6 games with a blocked PAT against Erskine College. The Wasps went 4-5 in their first season as part of the South Atlantic Conference and 5-6 overall in their first NCAA D-II season.
Wasp's Head Coach, Curt Newsome, has been with Emory & Henry for 10 seasons after 15 years of D-I experience, including Offensive Line Coach with Virginia Tech under Frank Beamer. Despite being picked to finish dead last in the conference, Newsome led the Wasps to an 8th place finish with several All-Conference players.
No Chattooga County player has made as 'big' of an impact in recent years as Luis Medina. The 6'1″ 300 pound defensive tackle was an absolute menace on the high school field AND on the wrestling mat as a State Champion heavy weight. But his unique combination of mass and force earned him a starting spot on the Troy defensive line as a freshman in the Trojan's opener and Medina has never looked back.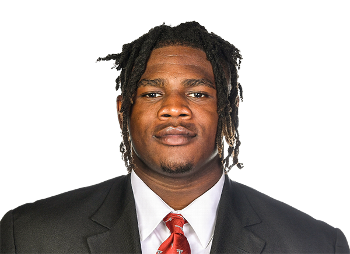 The 2020 Chattooga grad picked up 30 tackles and forced a fumble and added a sack in his first season at Troy after being named one of the Top 100 Defensive Tackles in the country and 3-star status by 247Sports.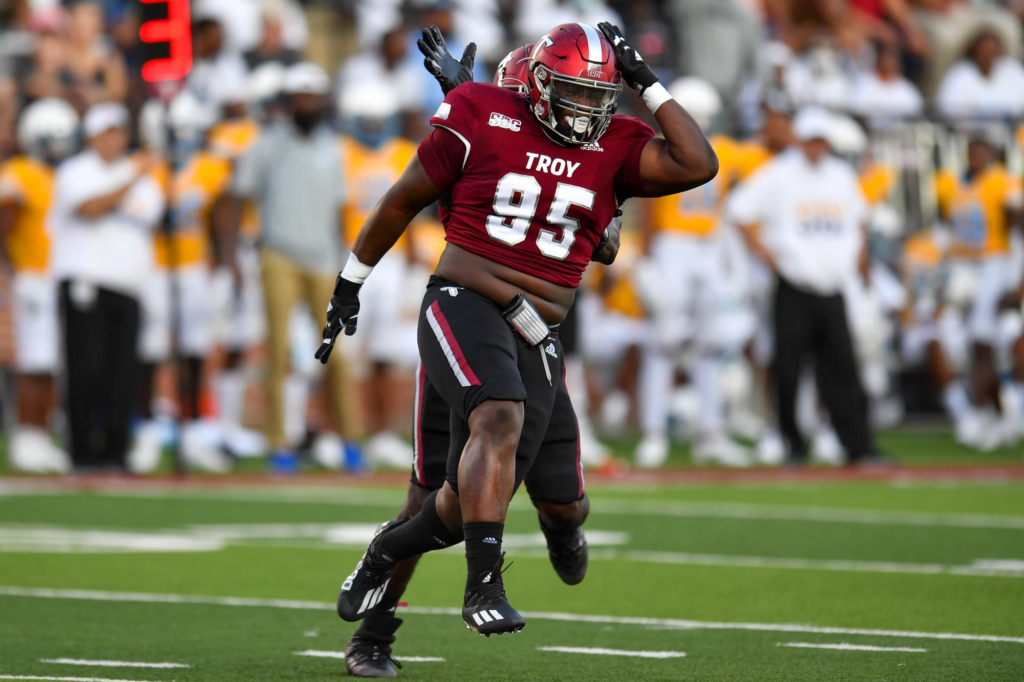 The Trojans went 12-2 last season and won the Sunbelt Conference with a 45-26 win over Coastal Carolina. Troy picked up big wins over Army, Southern Miss, and Marshal before capping their season with an 18-12 win in the Cure Bowl over UTSA.
Watch for Medina on Sept 9th when Troy visits Kansas State.
https://troytrojans.com/sports/football/schedule/2023
Chattooga's Billy Settlemoir (Pointe University) and Zayden Perry (Concordia University) both inked deals to play at the college level this season as well.