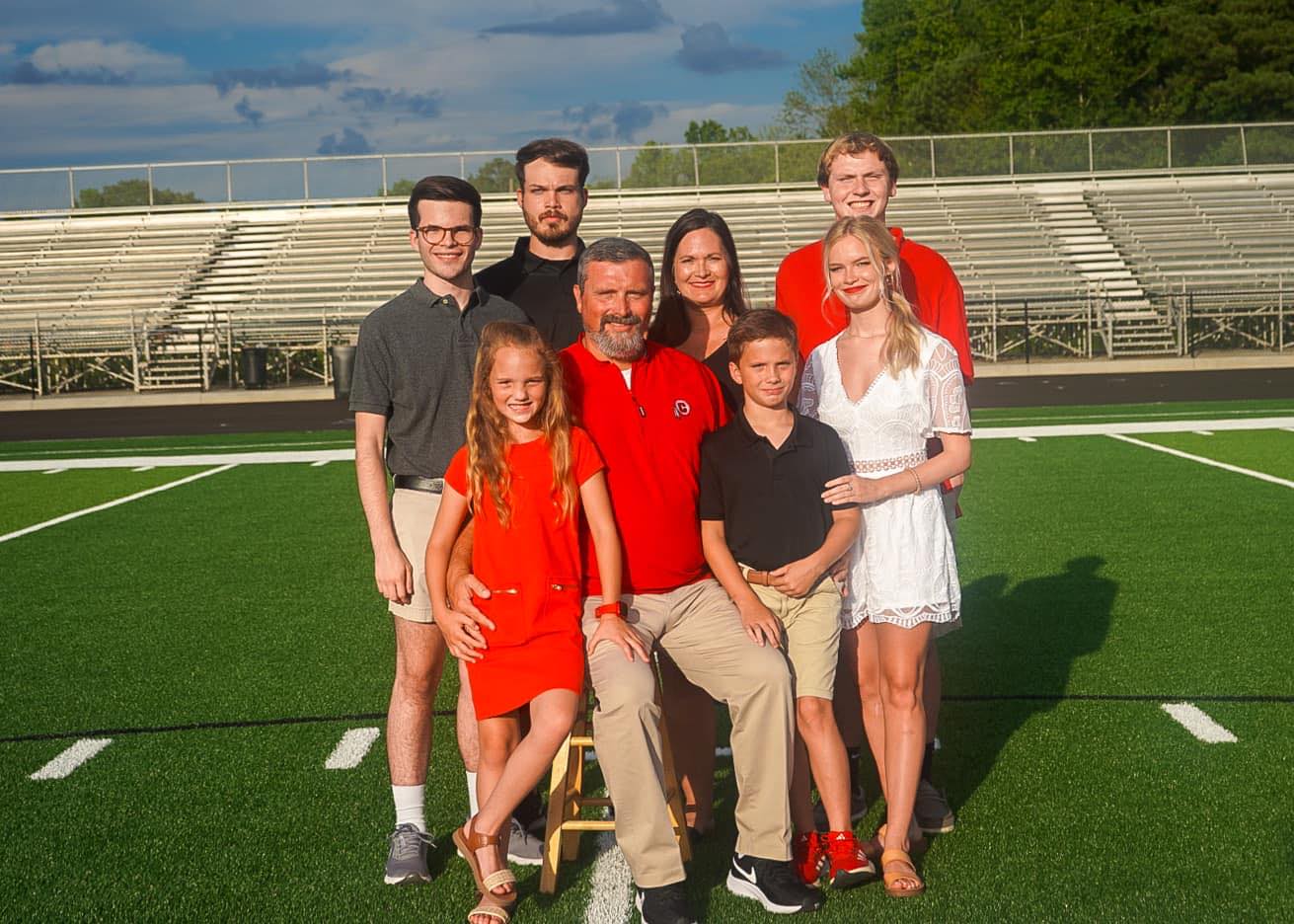 AllOnGeorgia will be providing a preview of Chattooga Football with new head coach, Roone Gable, in anticipation of the upcoming high school football season.

This is Gable's first year at Chattooga High School, teaching and coaching. Coach Gable will be coaching alongside:
Danny Wilson (Defensive Coordinator / Assistant Head Coach)
Roshmel Young (Offensive Coordinator)
Scott Chandler (Special Teams Coordinator / Defensive Backs Coach)
Dustin Powell (Offensive Line Coach)
Paul Ellis (Tight Ends Coach)
Tae Hammond (Running Backs Coach / Defensive Line Coach)
Bradley Ward (Outside Linebackers Coach).
How do you feel about the team's performance during off-season training and preparations for the upcoming season?
Our team has had a very good summer. Our guys have continued to work hard in the weight room, and we have participated in several 7-on7 competitions as well as a couple of padded camps and we have improved at each event. I am proud of the work our boys have put in.

Are there any key players or new faces that we should keep an eye on this year?
I think for our team to be successful we need Zayden Cook to play well. Our offense will be built around Zayden and our offensive line. We must be able to run the ball to be successful.  We have two speedy playmakers in Quarry Gipson and Dan Meyer.   They need to make plays for us every time they touch the ball. QB Landon Willingham has to continue to develop each week, which will allow us to do more offensively. Defensively LB Bubba Bass is our leader and we expect great things from him.
What are your expectations for the team this season, in terms of improvement from last season?
Just like every team in our region, our goal is to compete for a region championship.    Now, with that said, we must improve every week, compete our tails off and see what happens. We want to be a physical, tough team who plays hard. Our main objective is to play hard and compete to the best of our ability every time we step on the field.
How do you plan on addressing any weaknesses or areas of improvement? 
The reality of our situation is we had a bunch of young guys play a lot of football last year and that will benefit them. They have had a year in the weight room and have gotten bigger and stronger and we expect those guys to take a big step forward. That experience they gained last year will only help them this fall.

Are there any changes to the team's strategy or game plan that we can expect to see this year?
Offensively we want to be a balanced team. We have to be able to establish the run and they will set up our passing game. Defensively we will be an aggressive team. We want to put as much pressure on the other team as possible.
Can you identify any specific challenges or tough opponents that the team will face this season?
Our region is a very tough region. I think the top teams on paper this year are Darlington and Trion. Pepperell has historically been one the better teams in our area and I don't expect that will change. Dade County is a very physical hard-nosed team and they continue to improve each year. Armuchee has a lot of returning starters and they are expecting big things this fall. Coosa is a young but improving team, they play a very physical style of ball and play hard each week. But I expect us to be right in the thick of it. We have to bring it every week. There are no easy games on our schedule, and we must play hard and clean football each week to be successful.
How do you plan on maintaining the team's morale and motivation throughout the season?
Winning builds confidence. Ultimately that is our goal. But I think our boys have seen their hard work pay off so far and they see the same improvement as us coaches do.   They have good attitudes and they come to work every day and continue to get better.  That is all we can ask of them.
What kind of leadership qualities are you looking for in team captains and senior players?
Leadership is important. The most successful teams are player led and have good leadership from its players. This is THEIR team. If coaches have to provide all the leadership and direction then most times teams don't reach their full potential. I have been proud of our guys and the positive leadership they have shown. Players like Bubba Bass and Zayden Cook have provided excellent leadership both vocally and by example.
What message would you like to send to the fans and supporters of the team as we head into the new season?
Our goal is to represent Chattooga High School and our community to the best of our abilities. There is tremendous pride in our school and community. Now it's our job to go on the field and play hard and compete at the highest level. I love the motto ONE TRIBE and what it stands for. That is what we have been preaching to our team. It's TEAM first. If we play and do the right things, I think our community will be proud of all the hard work our guys have put in.