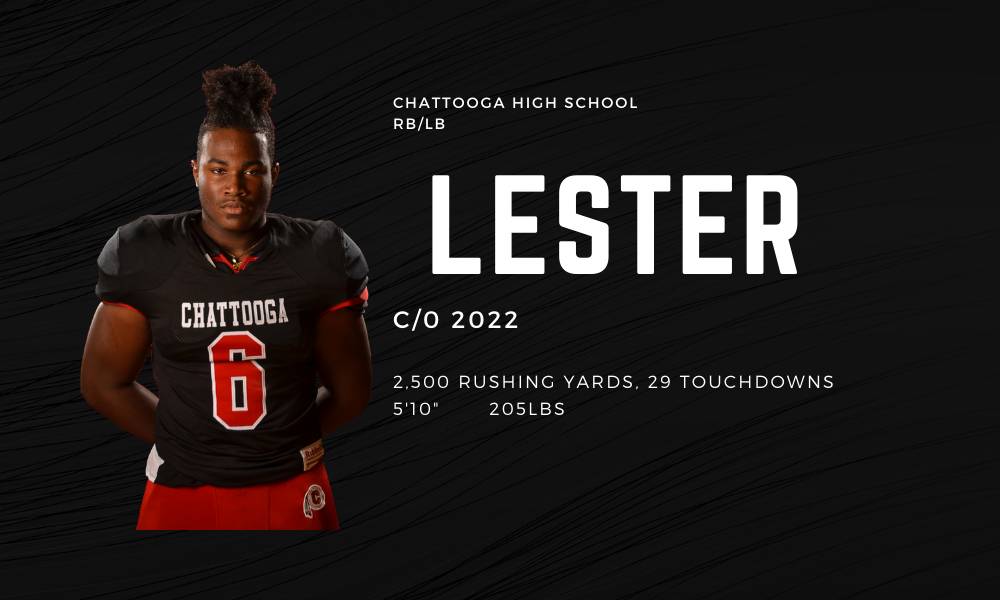 The 2019 Region 7-AA Offensive Player of the Year Chattooga's LaShaun Lester will be one of Georgia's most watched players in 2020.

As a sophomore, Lester followed his 1,000 plus yards, 15 touchdowns freshman season with 1,517 yards rushing and 14 touchdowns for the Indians and was recognized as one of the best running backs in the state. According to Lester, he was running at about 75% last season, as he dealt with minor injuries, but this season he is feeling 100%.
"This preseason has been very long, but I have just been grinding waiting for those Friday nights," Lester said. And the wait for Chattooga football is almost over, the Indians will storm the gridiron Friday in Adairsville for the season opener.
The Indians have a new look and new opponents. First year Indian Head Coach, Shawn Peek brought a new staff and offense to Chattooga. "The team has adjusted very well in my opinion, the fact we just put the new offense in this June," Lester said.
According to the star running back, fans can expect a whole new offense, "it's more high tempo offense and it's different than the traditional 'I' formation."
The Indians have found a new energy with all the changes, "my teammates are way more locked into football this season," Lester said.
While Lester admits he would love to get 2,000 yards this season, "I'm not going to focus on that a lot, I just want to win and be a great leader." Lester is poised to become Chattooga's all-time rusher, the title currently belongs to Isaiah Foster with 4,378 yards. Foster is also the only Indian running back to have three consecutive 1,000 yard seasons, another record Lester is hoping to reach.
Coach Peek will not be using the two platoon game attack, he will use the best players at each position, which means fans should expect to see Lester on both sides of the ball. Lester has spent a considerable amount of time at linebacker this preseason. "I will be playing linebacker a lot this year… I am kinda excited about that."
Lester says Pepperell and Fannin will be big matchups for his Indians.
September 1st marked the first day college coaches could initiate contact with 2022 prospects, Lester says he had 10 or so D1 coaches reach out to him via text, email, or social media messaging. In June Lester received his first D1 offer from the University of Alabama in Birmingham. The offer is a big deal for a kid with two years of high school left.
Lester named his top 5 schools as: UAB, Wake Forest, Mississippi State, Mizzou (University of Missouri), and Troy.