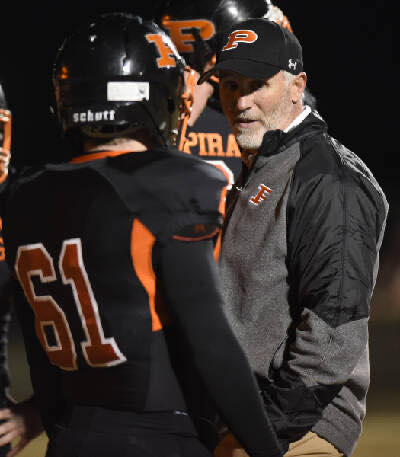 Standing in the sea of red and black at the GHSA Wrestling Dual State Championship was a new member of the Tribe, Chattooga Football Coach Shawn Peek. "I wanted to see our kids compete, I knew it was a chance to be a special day and I wanted to be apart of that," Peek said about making the trip to Macon.
AllOnGeorgia recently sat down with Coach Peek at Chattooga High School to learn more about his coaching style and his plans for Indian Football. Peek said currently he is working on putting a staff together, "it's kind of like putting a puzzle together, finding the best fits for what we need and what's open and obviously you have to work with what teaching units are available." In addition to putting together his staff, he has spent time talking to current football players and recruiting, "I've started trying to talk to some guys who haven't been playing and trying to get them to be apart of our program."
When asked what his coaching philosophy was, Peek said, "I learned a long time ago that most of our guys are not going to make a living playing ball, so I want to teach them some stuff besides ball. Stuff that they can use the rest of their life, besides just learning how to block and tackle. When they get done with our program, my number one goal is that they are better people."
Coach Peek has high expectations of his players, "I set the bar very, very high, I have high expectations for our guys. I am going to hold them accountable, I told them sometimes that hurts a little bit, but it also will be the thing they remember the most."
When asked what the players can expect of him as their coach, Peek said, "we are going to work extremely hard. We are going to bring it every single day."
Over the past six seasons with Coach Hammon at the helm, Chattooga Football had 14 players sign with colleges to play ball on Saturdays. Peek plans to use several strategies for continuing the success of collegiate recruiting, those strategies will begin this summer with several camps, where individual players will go to camps and some team 7 on 7 camps, "it will be a busy summer."
Peek will have a coach on staff to handle recruiting. "I will be a big part in working the phones and calling college coaches to tell them about our players," Peek said.  Chattooga Football practices will be videoed as well as the games, giving the players plenty of footage to add to their Hudl accounts.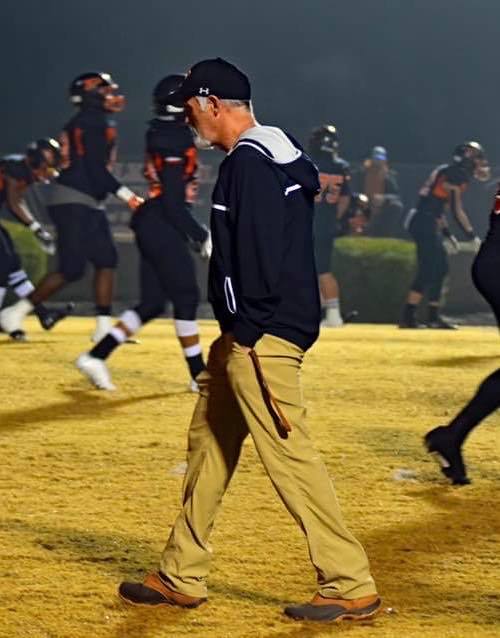 Peek says his high-tempo practices are usually two hours long,  with Tuesdays being the longest practices. Wednesday practice will be devoted to situations, "if something happens in the game and we haven't went over it, that's bad coaching."
Management of playing time is simple according to Peek, "we are going to play the best players…we are going to play our best 11." Peek says he will be hiring four additional coaches for the staff, the only assistant coach from Coach Hammon's staff that has a confirmed spot is Chris Hodges, who will be the wide receivers coach. Peek said he would be announcing his complete staff soon.
In addition to coaching football at Chattooga, Coach Hammon also coached the weightlifting team which saw much success with both the boys and girls teams, Peek said Coach Peppers will finish this year out. "It is going to be here and we are going to continue to participate in it," Peek said of the weightlifting team.
On Building Trust… Peek says it takes time and experiences together. "There is not a magic formula, that trust won't be here when I get here, it takes time."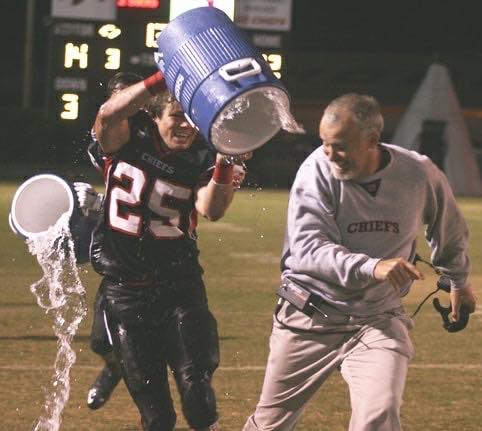 Peek has been coaching high school football for 31 years, "it's all I have ever done." He will be coming to Chattooga after five seasons as South Pittsburg High School's football defensive coordinator.
Peek is a former head coach at North Jackson (Alabama), where he compiled a 50-13 record from 2009 to 2013, reaching the Class 4A quarterfinals twice and the semifinals once.
A 1985 Pisgah High School (Alabama) graduate, Peek has been a head coach for 16 years, having also headed up programs at his alma mater as well as North Sand Mountain and Dade County and compiling an overall record of 97-78.
Peek lives in Rising Fawn, Georgia with his wife, Dedra, he has two daughters, Savannah and Chloe.