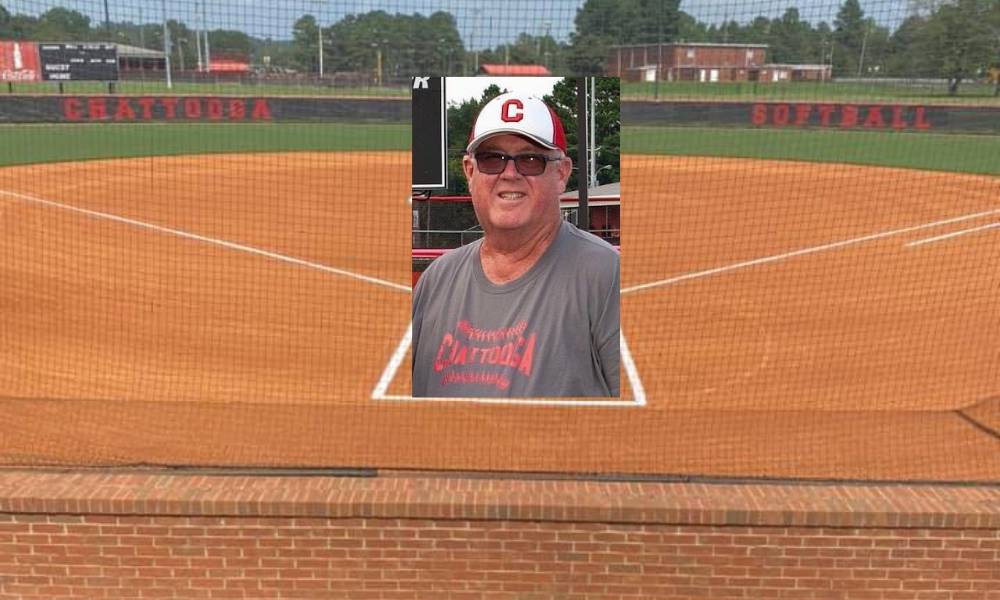 The undefeated Chattooga Softball team suffered an excruciating blow Thursday as the team was contacted and told all members would be quarantined  through September 16th due to direct exposure to a positive Covid-19 case.

The positive case is the Head Coach of the Lady Indians, Jeff Bennett.
Coach Bennett told AllOnGeorgia he found out he was Covid-19 positive Thursday morning. He says he is just tired and doesn't have a fever currently. "Everything hit me at once, I was fine at the game Wednesday," Bennett said.
For a team already dealing with scheduling issues due to four other teams in region 7AA being quarantined this season, this is a heavy hit.
"This is something I could not help, I have no idea who I was in contact with. I do not go to stores or restaurants. I go to school, practice and come home. We as a team have talked about being careful and social distancing so we will not have to be quarantined…and now I am the reason—-"
A great deal has changed during his 44 year coaching career, but one thing has never wavered, Coach Bennett's love for his team and the game. "They know I love them and would do anything for them."
His 'Ladies or girls' as he calls them, are currently 6-0 and playing great ball.  "We have good chemistry right now, the girls are playing well, believing in each other, and having fun."
The plan is for the Lady Indians to take the field again on September 17th and finish up the season.
---
Currently Chattooga County is one of the hardest hit counties in Georgia with Covid-19 spread. As of September 3, Chattooga County reported 610 Covid-19 cases.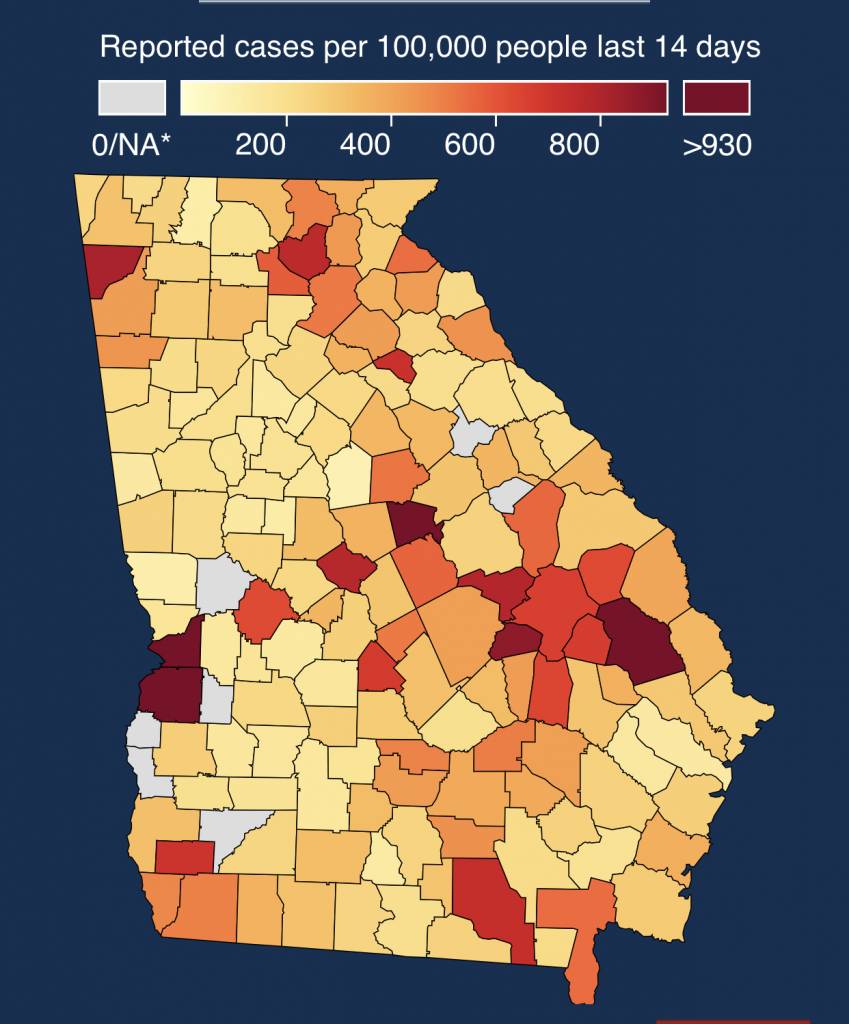 The color scale is based on the distribution of county-level case counts or rates, outlier values are removed from the scale calculation. The scale will change every month to accommodate increasing or decreasing case counts and maintain distinctions between counties, and will be calculated based on the current data at the beginning of each month.