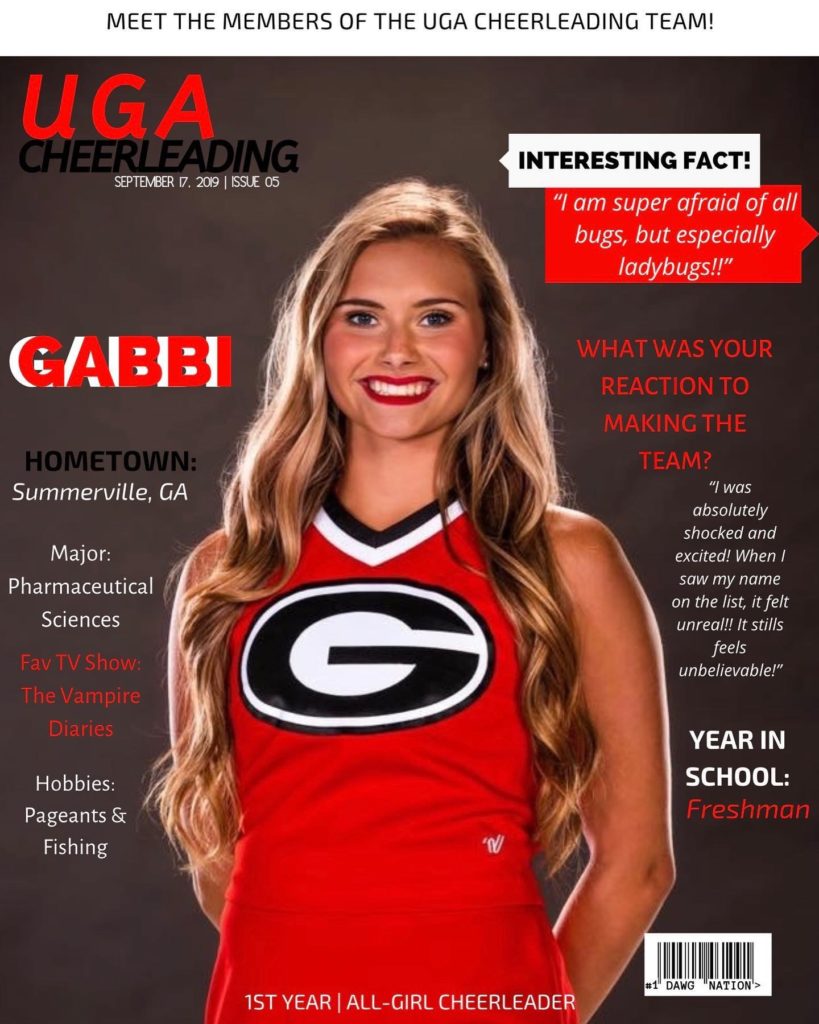 Gabbi Carroll grew up loving two things, cheerleading and the Georgia Bulldogs. After many years of hard work, Gabbi has made her dreams of being a sideline cheerleader for the University of Georgia a reality.
"I have always been a Georgia fan since I was little and dreamed of cheering for them. This is still so surreal," Gabbi Carroll said.
Carroll is a 2019 honor graduate from Trion High School where she was a competition and sideline cheerleader for all four years at THS.
"My first game day in Athens was indescribable. As soon as Dawg walk started, I immediately felt cold chills. I had to stop and take a second to take it all in and remember that this was actually happening. When I walked on the field, It was truly a feeling that is once in a lifetime and I would not trade my first game day for the world," Carroll said.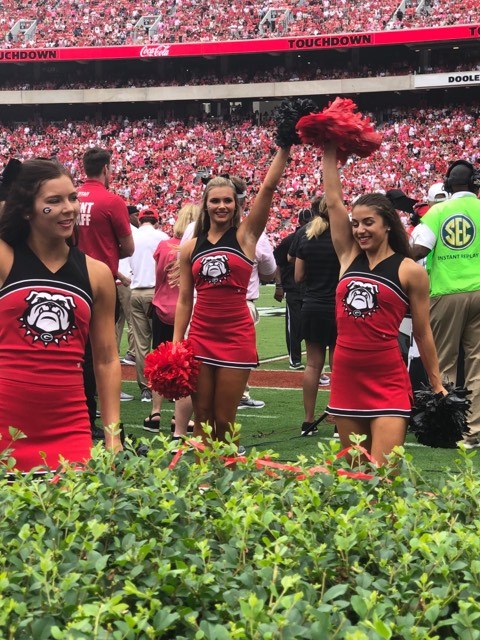 The transition to college cheerleading on top of a full academic load has been an adjustment for Carroll but one she says is not as hard as most people think. "For cheer we have workouts twice a week, practice twice a week, and open gym once a week. So balancing my class schedules with practices and workouts is not difficult. When we have appearances we are always notified before hand so we will have time to adjust our schedules or whatever needs to be done. Overall, balancing classes and practice and appearances is not hard as long as you know how to manage your time."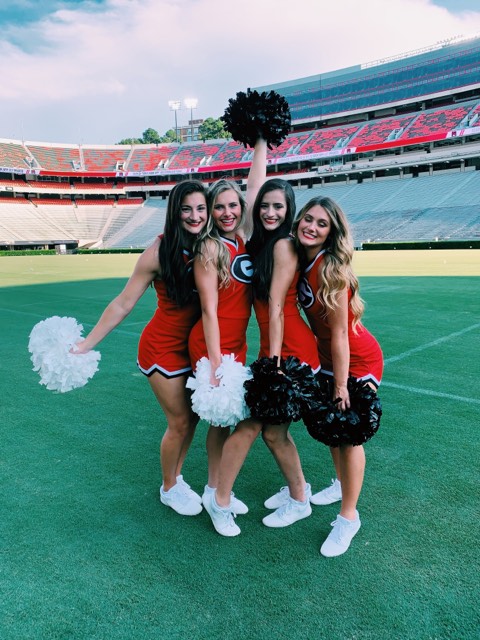 Carroll says there are many differences from cheering for the Trion Bulldogs to the Georgia Bulldogs. "There were a lot of changes for me transitioning from high school cheer to college. In college, it requires a lot more of your time and dedication, and it considered your job. You are responsible for managing your time so you are able to keep your studies up, make it to practice early, and so much more. The atmosphere of it all though is astounding. Everyone on the team is very welcoming, supportive of you, and overall wants to genuinely take care of you and your other teammates."
Carroll moved into her dorm at Athens the 9th of August, but was required to be in Athens beginning on August 7th for team bonding and the start of 2-a-day practices on the 8th. "Adjusting to living here was not too difficult, but I did miss my family and friends a lot. It was very hard at first not being able to just go meet up for dinner with my mom or friends. However, it has gotten easier, and I normally get to see my family the weekends we have home games, so it makes it easier!"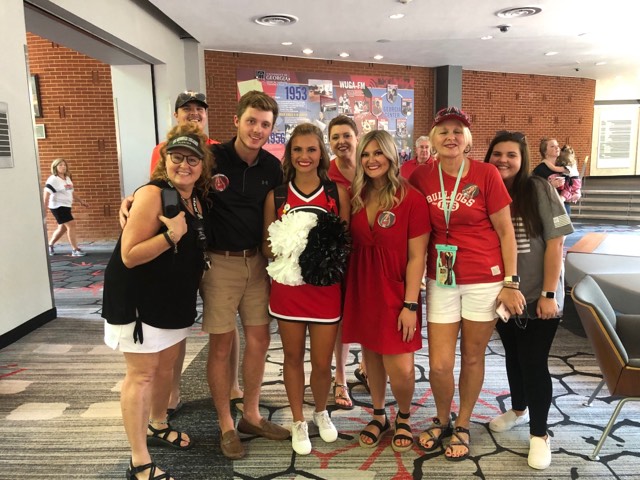 Carroll is taking Chemistry, Calculus, Public Speaking, and her first year odyssey class. "Only taking four classes sounds easy, but it is a lot of work in and outside the class. However, we have to get 6 hours of study hall in as first year cheerleaders every week. So overall, that helps me a lot balancing studying and cheerleading."
Today Carroll will be cheering in front of hundreds of thousands of fans in Athens and watching on TV as the Bulldogs face off against the Fighting Irish of Notre Dame. "The change between going from cheering in front of hundreds of people to hundreds of thousands was so exciting. Of course I had the first game jitters, and I still get them each game, but it is so awesome to be able to represent such an amazing program while being on the sidelines! Occasionally, while cheering, I will just look up at all the people and remember how great of an opportunity this is for me! I absolutely love cheering between the hedges with my teammates."
Go Dawgs. Go Gabbi.