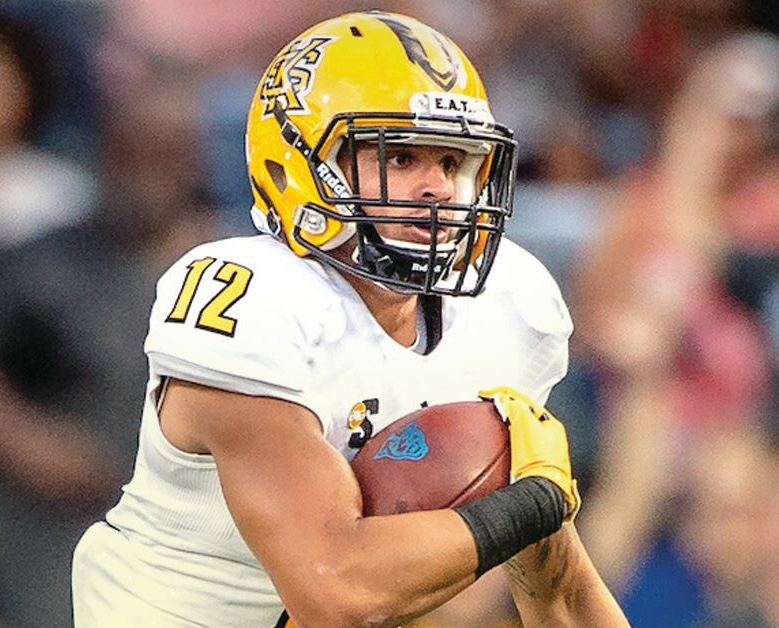 Former Chattooga Indian, Isaac Foster continues to soar with the No.7 ranked Kennesaw State University Owls.

In a decisive 42 -7 win over Alabama State, the Owls rolled up 481 yards rushing and Foster led the way. For the first time in his young career with KSU, Foster led the team in rushing, receiving, KO return yardage, and punt return yardage. His 148 All-Purpose yards on just 8 touches also led the team. Foster had 24 KO return yards, 18 punt return yards, 22 yards receiving and 84 yards rushing on just 5 carries.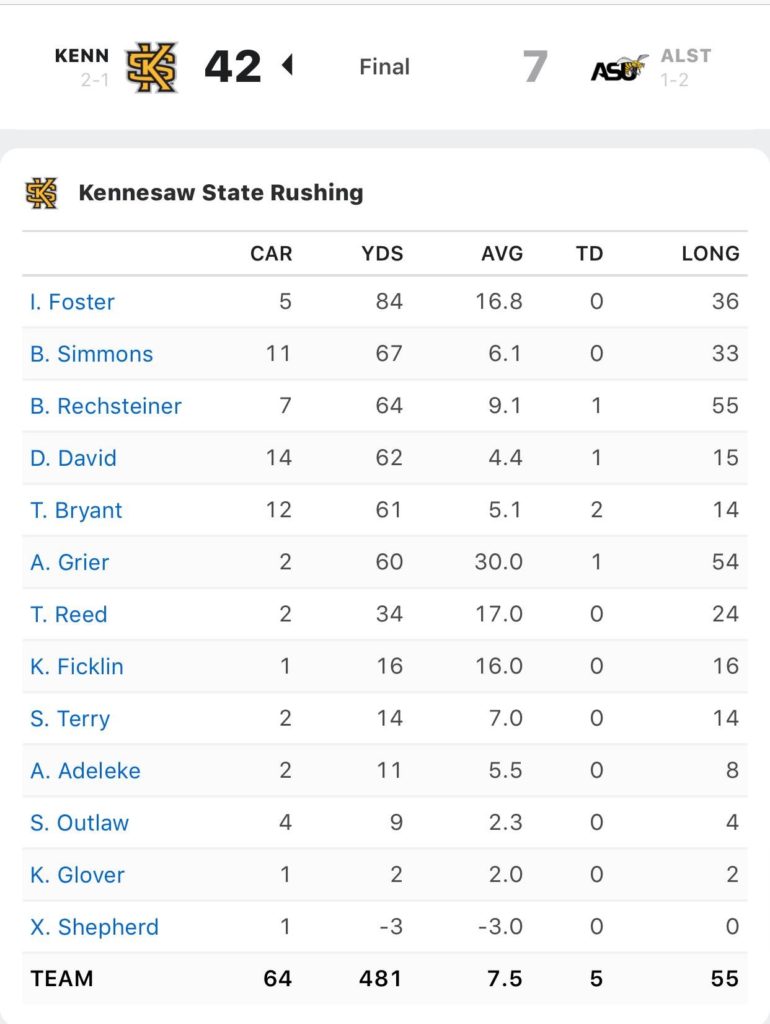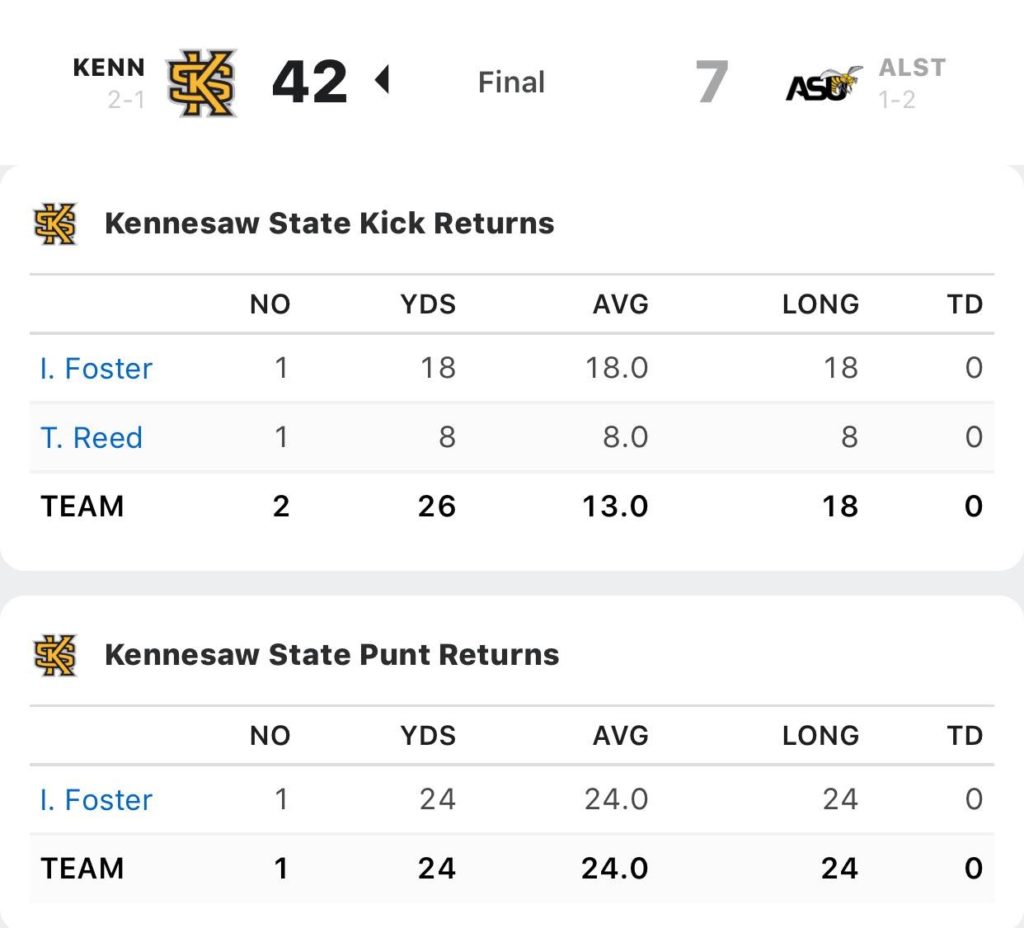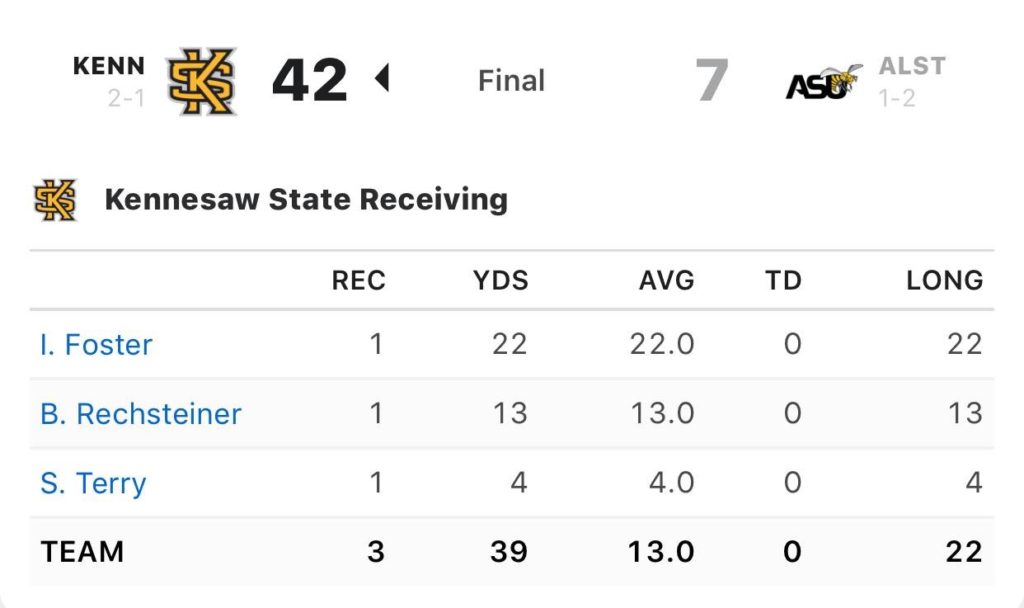 His 16.8 yards per carry average led all rushers with more than two carries. Foster continues to become an integral part of the KSU Offense and remains one of the most feared special teams player in the nation.
Team
• The Owls rushed for 481 yards, the most this season
• KSU recorded 26 first downs, the most since playing Campbell (26, Nov. 3, 2018)
• Kennesaw State picked off two passes for the first time this season
• The Owls have recorded just four punts in three games
• KSU held Alabama State to just 45 rushing yards
• The defense allowed just 202 yards of total offense, with 55 yards coming on one play
Foster is currently sitting third with most rushing yards for KSU.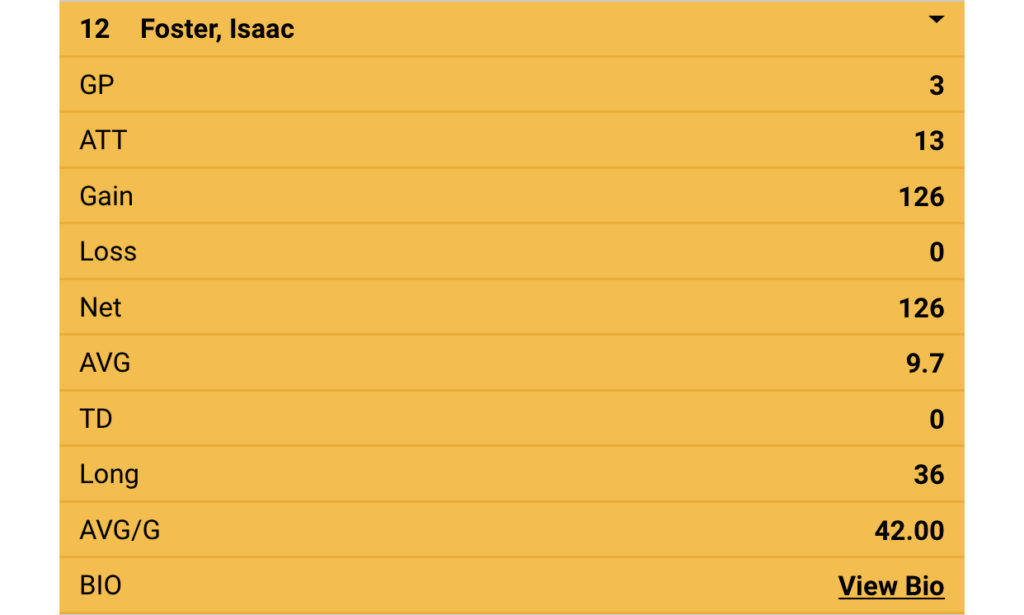 The Owls look to put together back-to-back wins and will end their three-game road swing at Missouri State on Saturday (Sept. 21).
The next home game at Fifth Third Bank Stadium will be on Saturday, September 28th at 6 p.m. as KSU takes on Reinhardt. The home game will be shown on ESPN. 
Season tickets are currently on sale and can be purchased by clicking here.
Foster's 2018 KSU season recap: 
Foster exploded on to the FCS scene in 2018 and ended as the 2018 Big South Conference Special Teams Player of the Year, Freshman All-American as a return specialist and 1st team All Conference.  He led Kennesaw State with 164 punt return yards on 20 returns and finished second with 272 kick return yards on seven attempts.
Foster etched his name in Big South history after he recorded two 100-yard kickoff returns for touchdowns. Foster had an electric year as the freshman became the first player in league history to record two 100-yard kickoff returns for touchdowns in the same season. He is the only FCS and FBS player in the nation with two 100-yard kickoff returns for TD's during the 2018 campaign.
Foster also made waves returning punts, returning 20 punts for 164 yards to rank No. 28 in the nation at 8.2 yards per attempt.