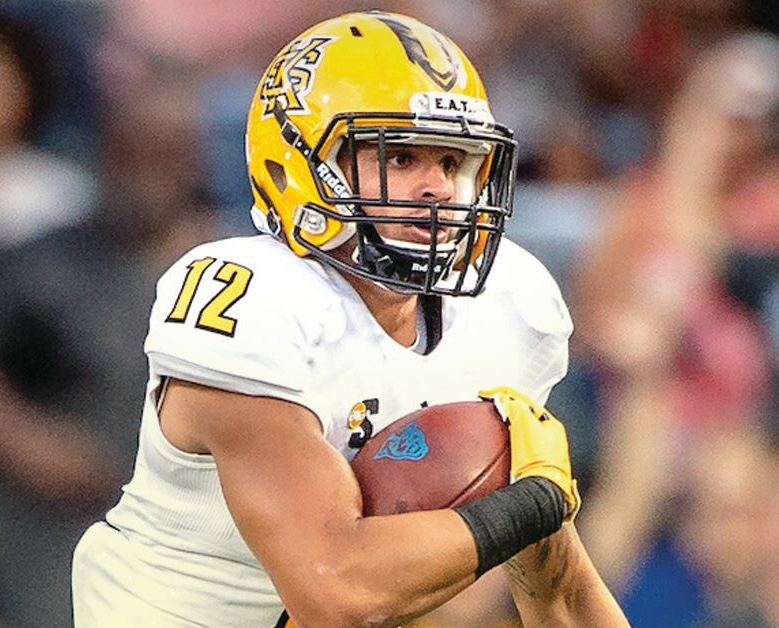 Isaac Foster left Chattooga High School as the all-time leading scorer on the gridiron amassing 336 career points. Last night as a red shirt freshman he put his name in the record books at Kennesaw State University. Foster returned the second half kickoff with a 100-yard touchdown run, it was Kennesaw State's longest kickoff return in program history.
"Issac Foster is going to be an impact player for us. He was even faster tonight than I though he was. He's electric," KSU head coach Brian Bohannon said. 
Foster also had two punt returns for 66 yards and one carry for seven yards.
KSU rolled up 563 yards of offense, breaking the program scoring record in the 62-13 victory over Alabama State in their home opener at Fifth Third Stadium.
Kennesaw State will be at home Saturday. September 22 as they host Clark Atlanta at 6 p.m.