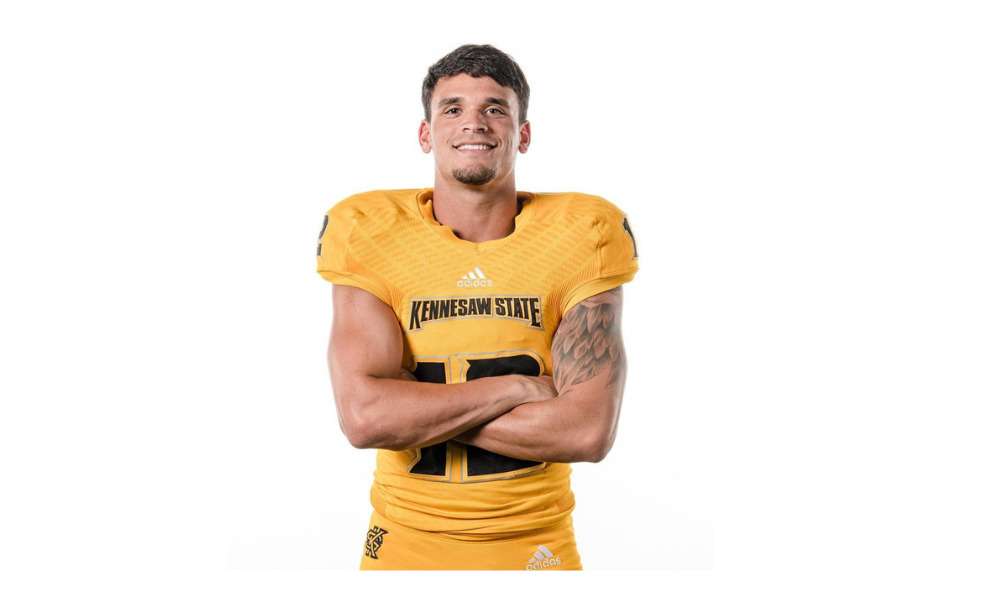 After what seems like a lifetime on the football field, Kennesaw State tailback, Isaac Foster is poised to strap on his helmet and lace up his cleats for his final season. Foster has already compiled significant career stats with the Owls but, after missing 2021 due to injury, the nimble back has one final season to check a few boxes on his wish list.
Isaac Foster's reputation was established before he even entered middle school in the small town of Summerville, GA. Along with his twin brother, Isaiah, the Foster Twins were a deadly duo in the backfield for years as they rolled off multiple undefeated rec seasons where they mastered the option offense and were recognized as highly intelligent, natural-born leaders on the field.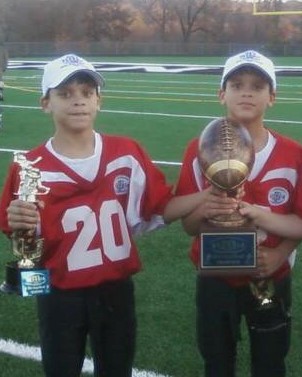 That reputation was only solidified for Isaac Foster during his high school years as a Chattooga Indian, where he became the school's All-Time Leading Scorer. Foster was a four-time Region 7AA first-team Offense and two-time Region 7AA first-team Defense selection and was also crowned Region 7AA Offensive Player of the Year. With a career total of 3,243 yards rushing on 421 carries, Foster averaged 7.7 yards per game and 104.6 total yards per game while piling up 40 touchdowns in just 31 games.
Signing with the KSU Owls was a dream come true for Foster and he wasted no time cementing his legacy in the black and gold. Foster saw action in all 13 games for the Owls his freshman season and was named the Big South Special Teams Player of the Year after becoming the first player in league history to record two 100-yard kickoff returns for touchdowns in a single season.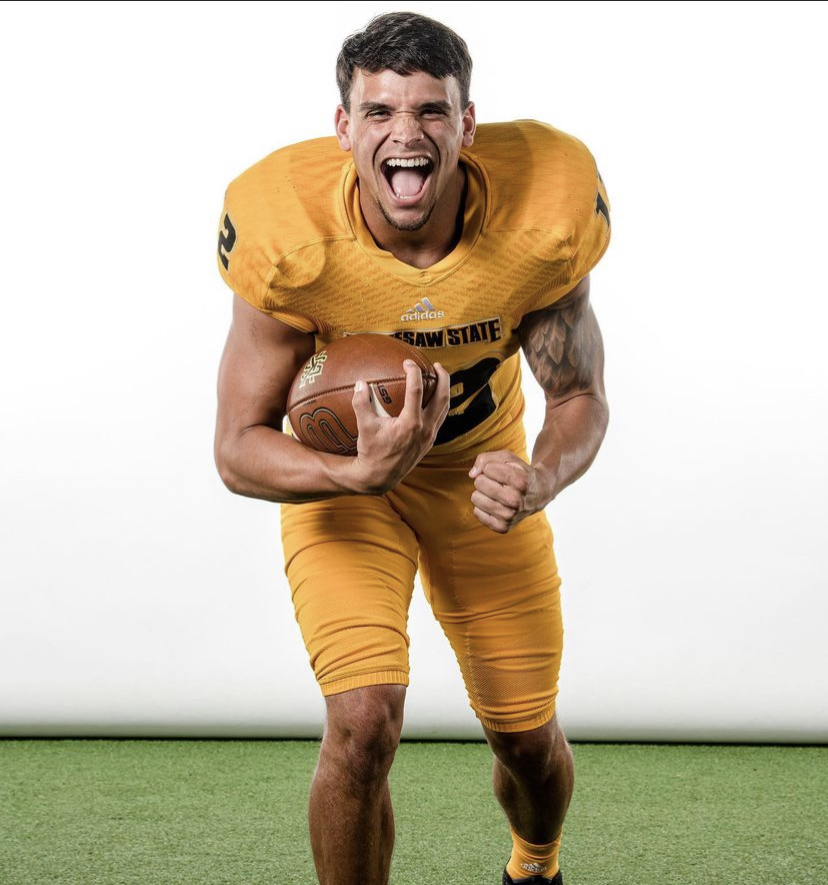 His special teams' play was off the charts as Isaac was the only FCS and FBS player in the nation with two 100-yard kickoff returns for TDs during that 2018 campaign. His big moments came when he went the distance against Alabama State (Sept. 15) and Gardner-Webb (Oct. 13). The feat was magnified because Foster was one of just 15 players in all of Division I football (FBS & FCS) with multiple kickoff returns for touchdowns on the year and one of only two individuals to do it with fewer than 10 attempts. His 8.2 yards per punt return were also good enough to rank him 28th in the nation.
That first electric season saw Foster take flight with accolades that included: All-Big South Special Teams First-Team, Big South Special Teams Player of the Year, HERO Sports Freshman All-America First Team, and Big South Special Teams Player of the Week (Sept. 19, Oct. 15)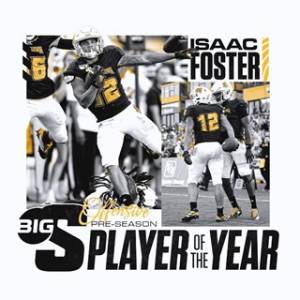 His performance continued to enthrall the Owl nation as he set the KSU program record for yards per punt return at 18.6, returning 6 punts for 112 total yards, and was named to the 2nd Team All-Big South Special Teams unit. Foster tacked on 407 yards on kickoffs, including a 54-yard return at Presbyterian (Oct. 19), the Longest Punt Return in program history. His season came to a halt following an injury, but Foster still had a team-best 1,136 all-purpose yards despite missing the final seven games of the season.
Foster's Junior season was shortened due to Covid, but he still managed to finish 2nd on the team in rushing with 7.6 yards per carry, tied for the team lead in receptions, and averaged over 23 yards per kickoff return. Foster was again recognized by the league as All-Big South Special Teams Second Team and All-Big South Offense Second Team.
Following another injury that kept him sidelined for 2021.
Foster has also excelled in the classroom and graduated with a Bachelor of Business Administration in Management with a 3.34 GPA and is set to put the final touches on his career at Kennesaw State.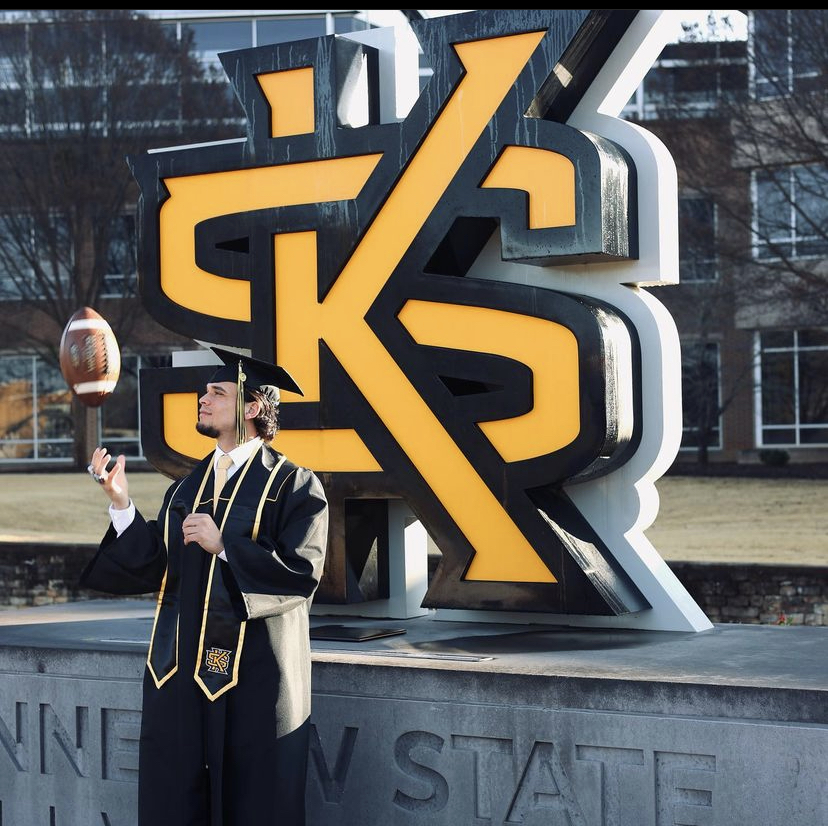 He has big goals for 2022 but none bigger than staying healthy and winning a conference championship.
AllOnGeorgia recently caught up with Isaac to discuss the upcoming season. At the top of that list is the schedule for 2022. Foster said his team has one big game circled and that will be the surging Cincinnati Bearcats. The Owls will be traveling to Nippert Stadium to open the Bearcat's season against the 13-1 Playoff team on September 10th.
In a career that has already included so many big moments, Foster says his favorite moment was the "Sports Center Top-10 run versus Missouri State in 2019."
Watch here: https://fb.watch/ex4usTqDsz/
Following big moments like those, we asked Foster how he handled his injuries and recovery process. "Unfortunately, I have had a few injuries, so I am pretty familiar with the process," Foster said. "For me, it's been rest, rehab, and getting back around the team as soon as possible."
Foster believes that returning from injuries for one more season is worth the effort. "I still love the game and I have a lot left in the tank."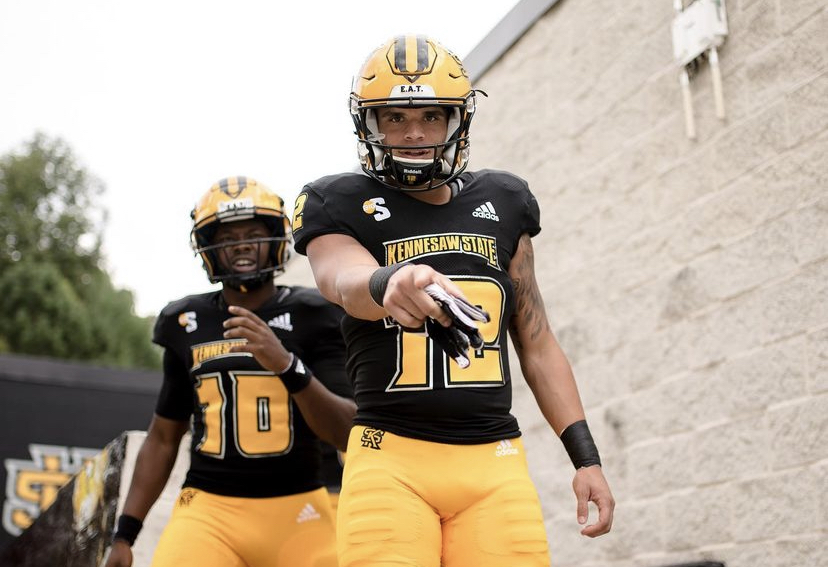 The Owl training staff has been invaluable for Foster during his rehab time, but he points to an even more important source to guide him.
"Most importantly, I lean on my family and my faith," he said. Foster leans heavily on those closest to him during his difficult times and shares a fierce loyalty with his close circle of friends and family.
That loyalty extends now to his teammates. "The culture we have at KSU is unmatched," he said. "That is for sure my favorite thing about KSU and my teammates."
With an eye on getting an invite to next spring's NFL Combine, Foster has been keeping his body in top shape, now squatting over 400 lbs and benching over 300 lbs. His 5'8" 175 lb frame is pure muscle and build for speed.
"I plan on pursuing the next level of football," Foster said. "I want to play on the professional stage."
In addition to getting ready for the season, Foster has an internship at a "company called PLAE as a project manager."
He also boasts multiple NIL contracts with companies like Liquid IV and Kennesaw Coffee Company. He juggles those responsibilities with his game preparation like a pro athlete.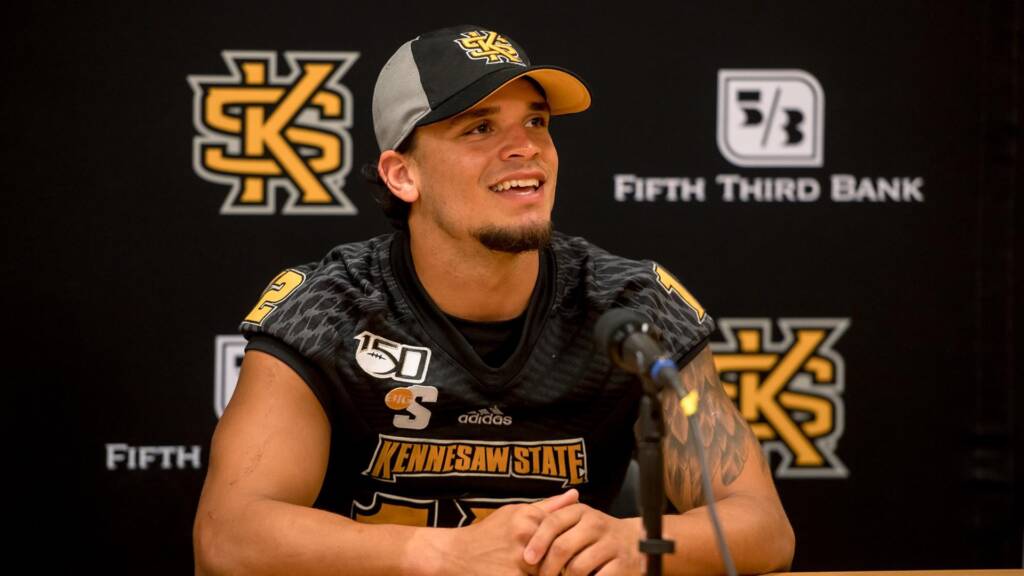 Foster says that incredible amounts of time are spent in meeting rooms with his coaches. "Honestly, as a team we spend just as much time in meetings, watching film, or going over the playbook, as practicing on the field." Foster knows that this level of dedication is what will be required to make it to the next level of any sport.
When asked what advice he had for kids dreaming of being a college athlete he said, "If you really want to be a college football player, work on your effort. It is all about effort. You don't have to be the strongest, fastest, tallest, or even the smartest, but you can always give the most effort."
Foster continues to demonstrate his intellect and maturity and lead by example, and he contributes much of his character to the many people in his life that he looks up to.
When asked who his role model is and why Foster said the question was a tough one because he has so many important people in his life that he looks up to. "My easy answer is my entire family," he said. "However, Isaiah (my twin brother) is my biggest role model in life. He exemplifies what it looks like to be a godly man and husband. He pushes me to be better in all aspects of life."
Tune in to the Owls at 6 pm on September 1st as Foster and KSU travel west to Birmingham, AL in their season opener as they face off against the Samford Bulldogs. Following a week two trip to Cincinnati, the Owls first home game will be hosting Wofford at 6 pm on September 24th. Games can be found on the ESPN+ App and a full schedule at https://ksuowls.com/sports/football/schedule