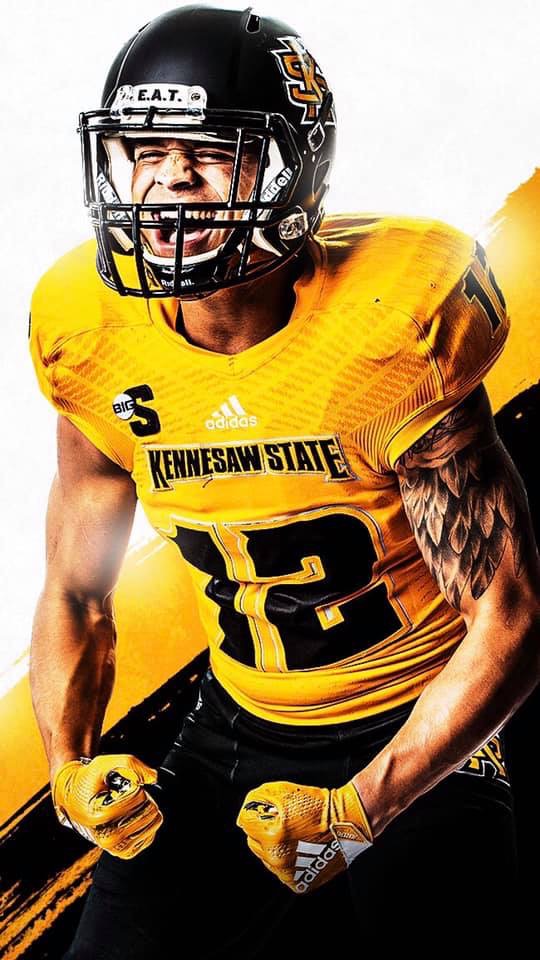 Foster Continues Offensive Production as Owls Move to 4-1
The Owls of Kennesaw State took down Reinhardt 31-7 in a rain-shortened contest at Fifth Third Bank Stadium.

After quarterback Daniel David put the Owls on top 14-0 in the opening quarter, redshirt sophomore Isaac Foster put on a clinic in rushing for the second week in row. Foster broke loose for a 44-yard TD, his FOURTH 40+ yard touchdown run in two weeks, to put the Owls up 21-0. He tacked on a 3-yard score before the half and, with only 6 carries, Foster had 127 yards and two touchdowns before lightening ended the game in the 3rd quarter.
Foster accounted for 2 receptions for 30 yards and again led the team in Kickoff returns.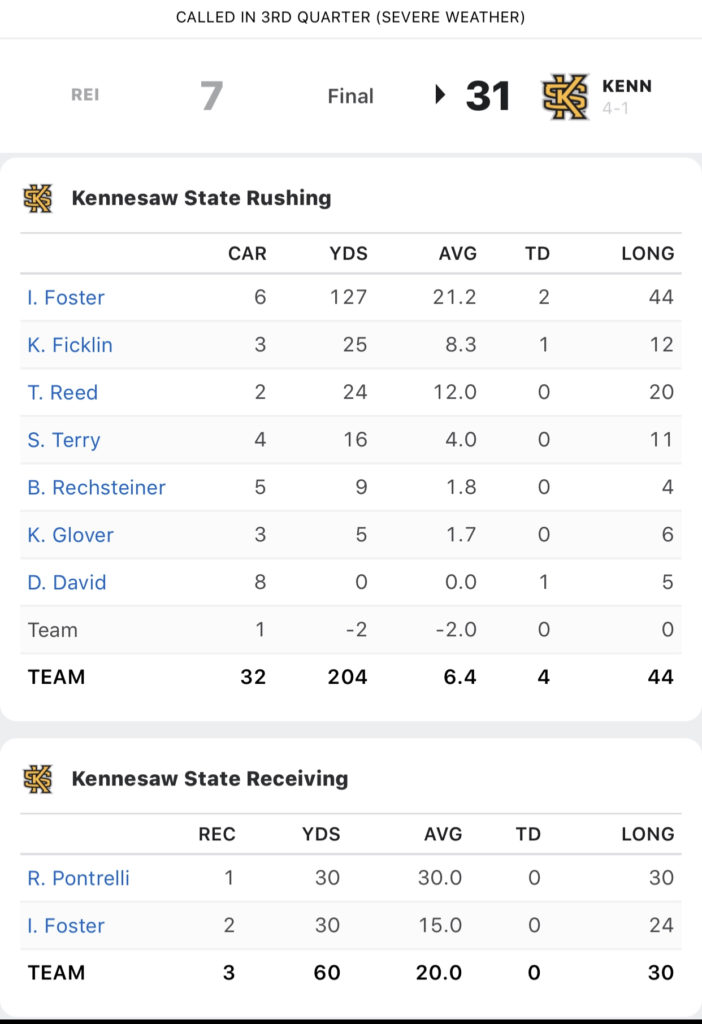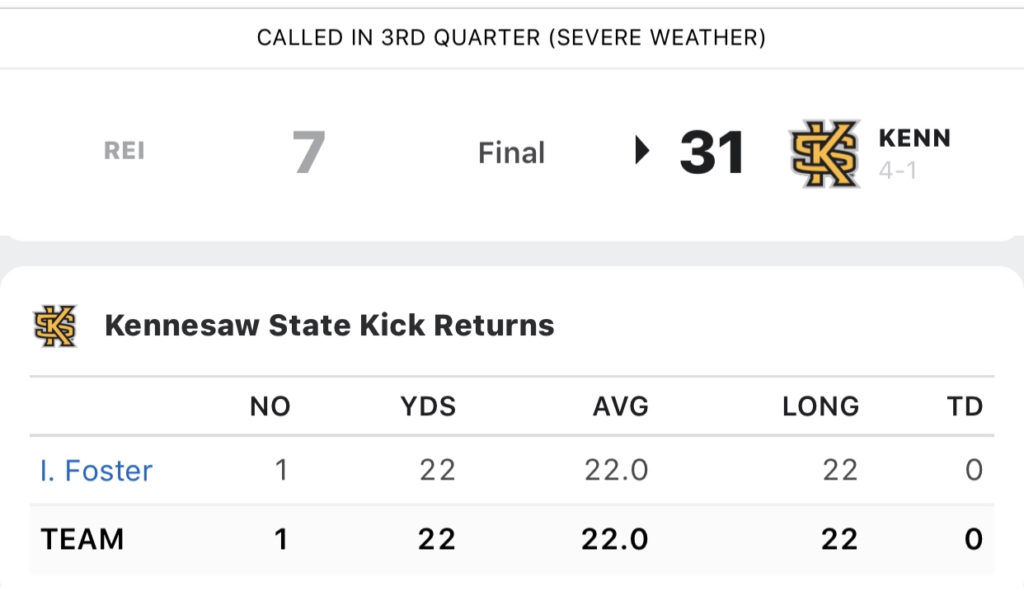 Foster currently leads the team in Rushing yards (436), Yards per carry (16.1), Rushing per game (87), KO returns (8), KO yards (198), and Punt Returns (3), and is 2nd in Receiving yards (88), and Punt return yards (36).
The Owls are currently 4-1, with their sole loss coming in a 23-26 OT thriller to D1 Kent State, and face off against Charleston Southern and are favored to win the Big South Conference.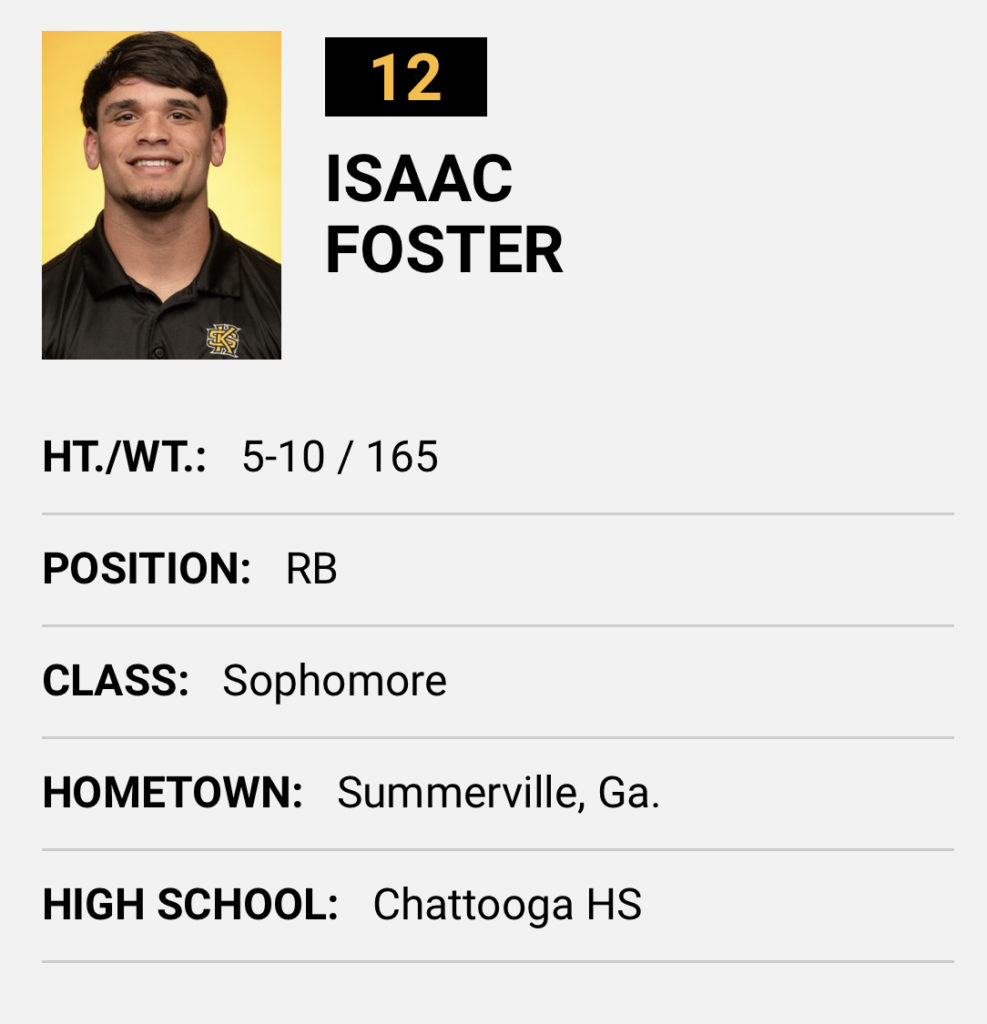 Foster's senior season at Chattooga High School saw him post 1627 yards on the ground with a team-leading 17 touchdowns. Going into the third round of post season play, Foster's resume included a staggering twelve 100+ yard rushing games and one 200+ yard game. In one game, Foster only carried the ball four times but scored on every carry. 
Following a redshirt season, Foster has become a steadily increasing element of the Owl offense, being featured on ESPN's Top 10 plays last week with the #7 play of the week on his 74-yard score enroute to a 183 yard rushing performance. Foster's two 100 yard kickoff returns last season as a redshirt freshman cast him into the national spotlight, and coaches at KSU are high on the potential of just what the young tailback brings to the team.