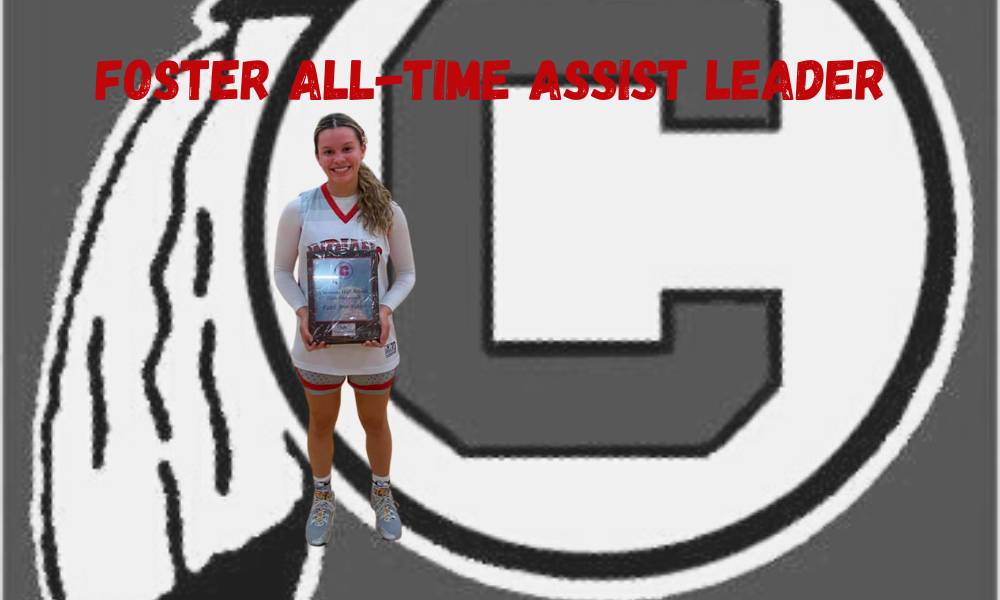 At Chattooga High School sports records are held in the most part by someone with the last name Foster. The Foster twins, Isaiah and Isaac, left their names etched in the record books on the gridiron and hard court. Little did they know their younger sister had some goals set for herself.
As a junior, FaithAnn Foster hit one of her brother's (Isaiah) milestones by scoring her 1,000th career point.
Isaiah's 1,000 point mark wasn't the only record FaithAnn had her eyes set on. From day one of her high school basketball career she has had the goal of leaving Chattooga as the all-time assist leader, knocking her brother's 372 assists off the podium. This season she has accomplished that goal.
"A major goal of mine was to definitely beat my brothers assist record. He was the perfect example of a true point guard. He could score when he needed to but more importantly he was a team player. Watching him play while I was growing up inspired me. He was everything I wanted to be as a player and still is. Except I want to be better. We are both very competitive, especially being siblings. We know how to push each other. He graduated high school setting the bar very high for me, but I'm determined to set it even higher for upcoming players," FaithAnn said.
In basketball, an assist is attributed to a player who passes the ball to a teammate in a way that leads to a score by field goal, meaning that they were "assisting" in the basket.
FaithAnn was recognized at the home basketball game against Pepperell for breaking her brother's assist record.  FaithAnn now has over 400 assists with the region tournament and state playoffs remaining.
"When Faith started playing for me as a JV player she stated she only had one goal, to lead the team in assists. She cared nothing about scoring the basketball. Over time she has developed into a point guard who can score. She has learned when to score, how to get teammates involved, and how to create opportunities for others," Chattooga Head Coach Alvah Beasley said.