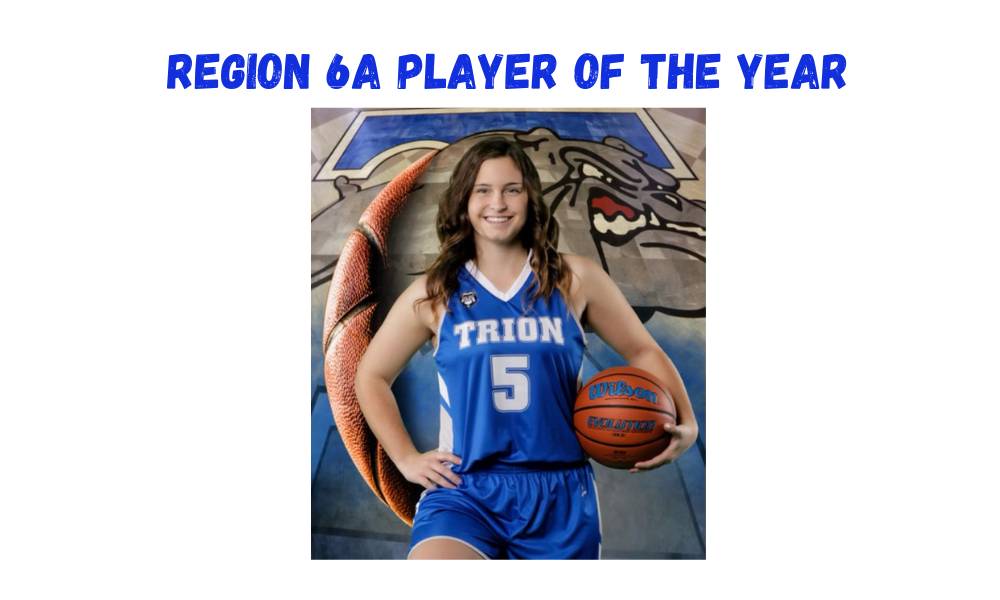 Lady Bulldog Chloe Murdock has been named the Region 6A Player of the Year.

Murdock is averaging 16 pts, 8 rebounds, 3 steals, and 3 assists per game.
The recognition came as no surprise to Trion Head Coach Justin Gentry. He said that Chloe is the hardest worker he's ever coach, "she was and is determined to make this season the best it can be. Along with her teammates, their work is providing to be fruitful this year. Well deserved honor."
The Lady Dogs finished the regular season undefeated in region play, a perfect 10-0. Trion's Summer Vaughn and I'zaih McCutchins were also named to the All-Region team. Jenna Mosley was selected as an Honorable Mention.
Trion will take the court Saturday to begin the region tournament as the #1 seed. "The team seems really focused. I'm excited. But it's proving time. State is coming, but we know there are targets on our backs. We just have to play our game, keep focused on improving a little bit each day, and most importantly enjoy the time with each other," Gentry said.
Because Trion is the #1 seed in region, the Ladies are guaranteed a state playoff game, but have to finish #1 or #2 in the Region tournament in order to host a state playoff game.