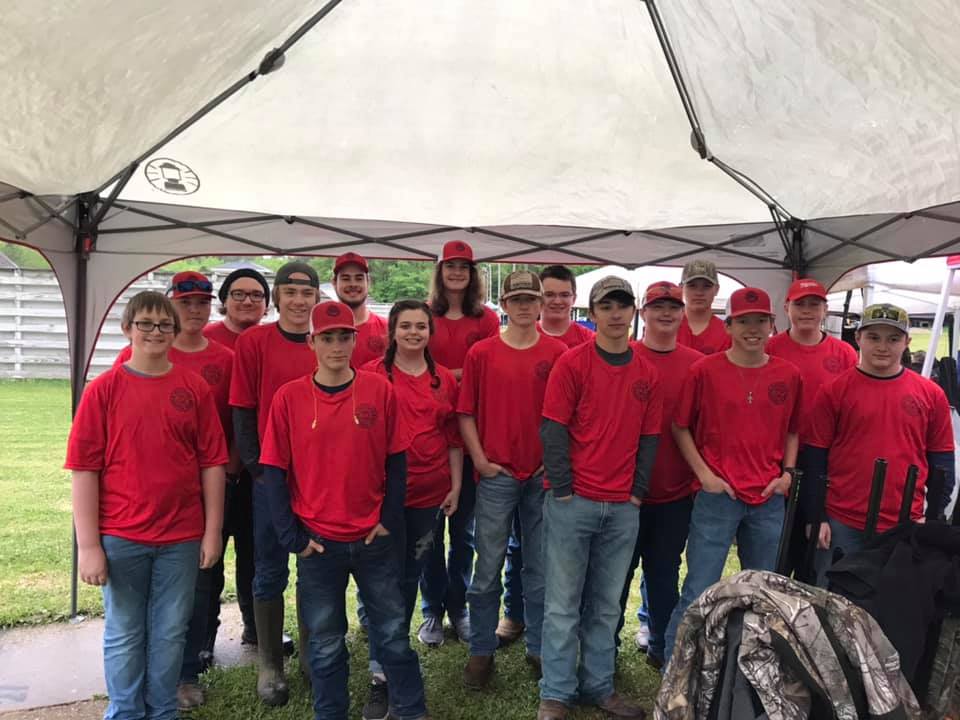 Chattooga County 4H Shotgun Team competed at the district competition held in Spalding County at the Griffin Gun Club on Saturday to see which sharp shooters will advance to state. "It was tough conditions to shoot in with the weather. Cold, windy and rainy all day which is always a challenge," Coach Daniel Smith said.

Eleven shooters advanced to the State Competition which will be held on May 11th at Rock Eagle.
Advancing to state from the Junior Division will be Ryland Eager, Joshua Willingham and Harrison Guerin.
Advancing from the Senior Division will be Michael Smith, Caden Smith, Gavin Jarrett, Matthew Guerin, Eli Mangan, Hunter Ratledge, Issac Ratledge and Dawson Tucker.
Ryland Eager placed 1st in the Junior Division and coach John Smith placed 2nd in the Adult double challenge at the District Competition. "Ryland had to shoot a 3way tiebreaker to win first place in junior singles. He stayed with it and won out," Coach Daniel Smith said.
"I could not be more proud of these young people. They brought great pride to our county. They persevered through some very tough conditions on Saturday. They showed outstanding sportsmanship from the ones who qualified and those who did not qualify. We look forward to great things at the State Competition on May 11th at Rock Eagle. We are also looking forward to our annual competition with the Sheriff's department this summer. This is such an awesome group of kids and volunteers and families," Head Coach John Smith said.