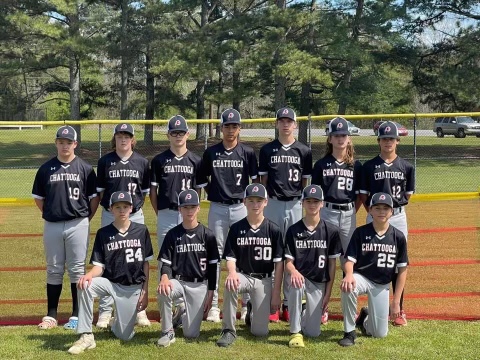 The Chattooga Middle School Varsity Indians will battle the Darlington Tigers for the District Championship Wednesday, April 20th at Hugh Selman (North Floyd, Armuchee) at 7 p.m.

The Indians will have their work cut out for them tonight. Darlington is undefeated (11-0) this season, coming off of an 11-3 victory over Model in the first round of playoffs.
Chattooga has only two losses this season, both to Darlington. The Indians are 8-2 and defeated Coosa 12-1 to advance to the championship game.
"We take each day as one opportunity at a time. Our motto has been to go 1-0 every time we take the field this year. At the end of the year you can count your record but we just have to take care of one game at a time and not worry about the previous game or the next one, take care of the present," CMS Coach Cameron Evans said. "We preach to our guys about how are they going to respond tonight. Something is going to happen that won't go our way we just have to be able to respond the right way and fight through adversity. This entire Middle School Baseball program has grown a lot since February when we started, we just have to keep our foot on the gas and keep getting better. Regardless of the outcome the goal was to Grow and I believe we have done that."
The Indians are coached by Royce Hogg, Cameron Evans, Rory Hogg and Steiner Davis.