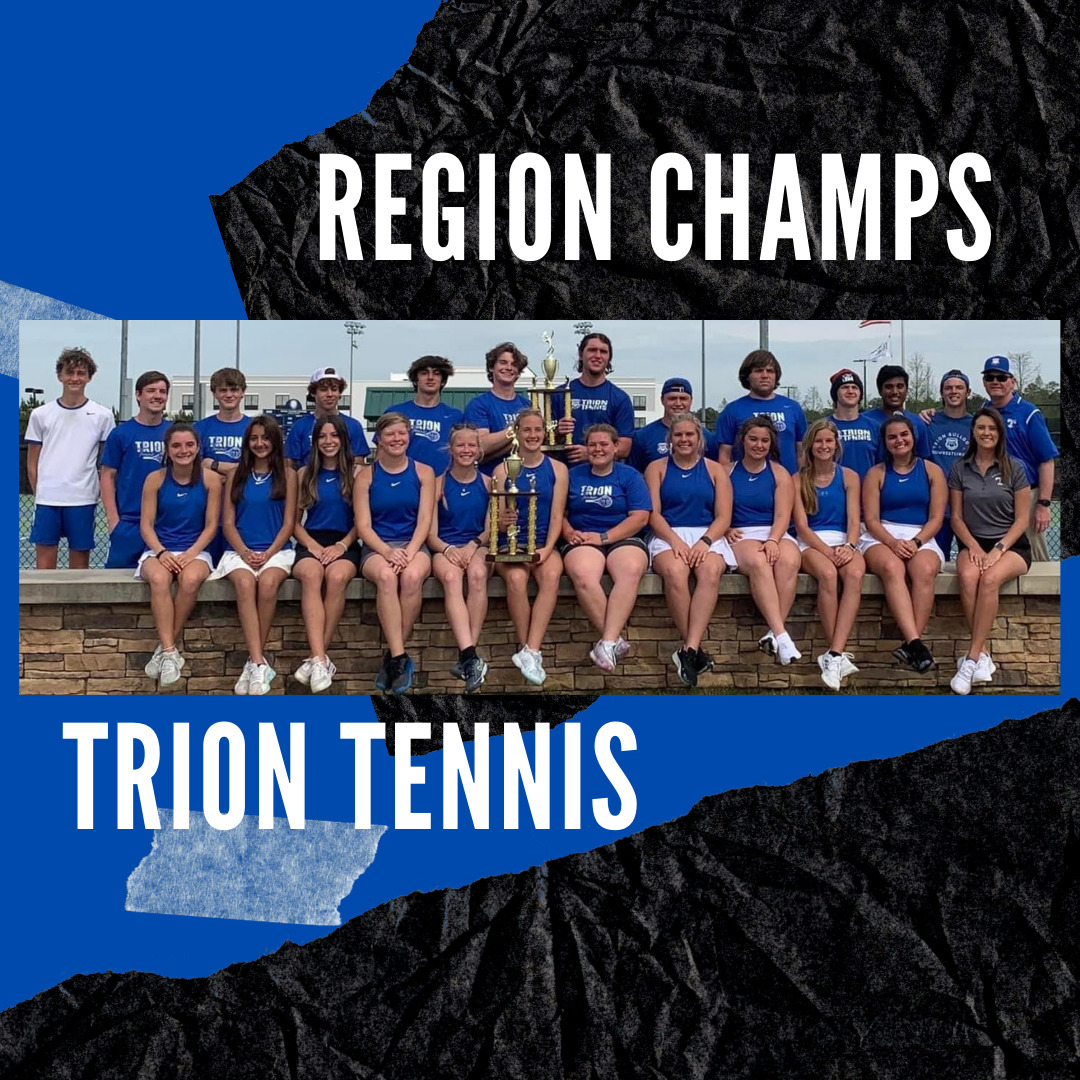 This week's player of the week honors brought to you by Jim Aaron's Summerville McDonalds go to the Trion Tennis team. The Bulldogs Boys and Girls Tennis teams claimed the Region 6-A Championships.


Trion Tennis faced off against Armuchee in both the girls and boys region championship matches held at the Rome Tennis Center.
"I am so proud of this group of young men and young ladies. They set a goal at the beginning of the season to win the region championship, and they worked hard all year to make that goal a reality," Trion's Coach Gillespie said. "Both teams were very excited to beat a very good Armuchee team to capture the region championship and advance to the state playoffs."
Trion girls will host Social Circle Tuesday, April 19th at 4:00 p.m. The boys have a bye in the first round and will host the winner of the Carlton County and Johnson County match in the Sweet Sixteen round of the GHSA playoffs.
Girls first single Maggie Ragland said, "winning the region championship was definitely a goal I wanted to reach before my last season. My freshman year was cut short during Covid, and last year was my first time playing at the region tournament. We played four matches and finished as runner-up behind Armuchee, I was so excited to come out on top this year in region. It took us a while to adjust to a new coaching staff and losing our seniors this year, so even though I still have a year left, this season's team deserves a state ring more than any other and I'm so proud of how hard everyone keeps working to get there."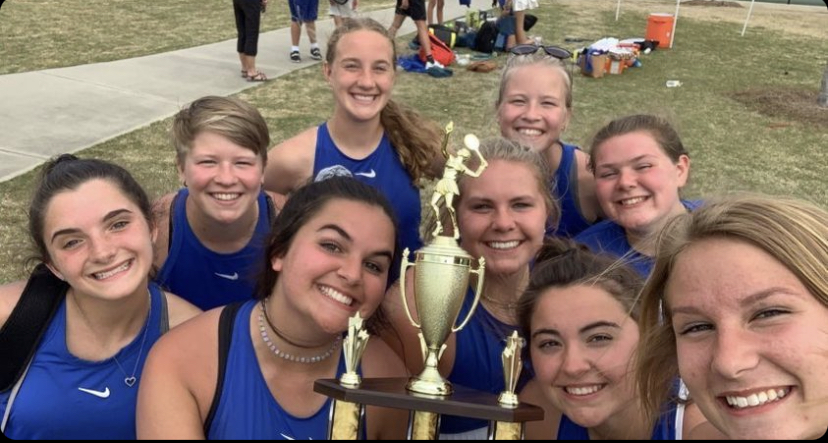 The Trion High School Tennis team wasn't sure what to expect this season after veteran coaches Connie Payne and Howard Hughes retired from coaching at the end of last season.
What they have learned is Coach Gillespie is not a first year coach and he knows how to win.
"Connie and Howard are both great friends of mine, and they are tremendous coaches. I inherited a couple of great teams from them. I coached against them when I coached at Pepperell," Coach Gillespie said.
Coach Gillespie coached tennis for 23 years at Pepperell, the last 16 of which he coached both the boys and girls teams.
"We had a lot of success during that time, my teams won 430 matches during my tenure, and the girls team made the state playoffs for 16 consecutive years. I left there to come to Trion to be the assistant principal at Trion High School," Gillespie said. "This is my first season coaching again since 2015, and it has been a blast. I have thoroughly enjoyed coaching these kids, and it has made me feel young again. We are not ready for the season to end. We want to go as deep into the playoffs as possible and continue this journey together."
Coach Gillespie's son, Gavin, is a member of the Trion Tennis team. "I coached my daughter when I was at Pepperell, and the opportunity to coach my son was too good to pass up. I very proud of him and how far he has come since his freshman year," Gillespie said. "It has been great to bond with him over tennis his senior season."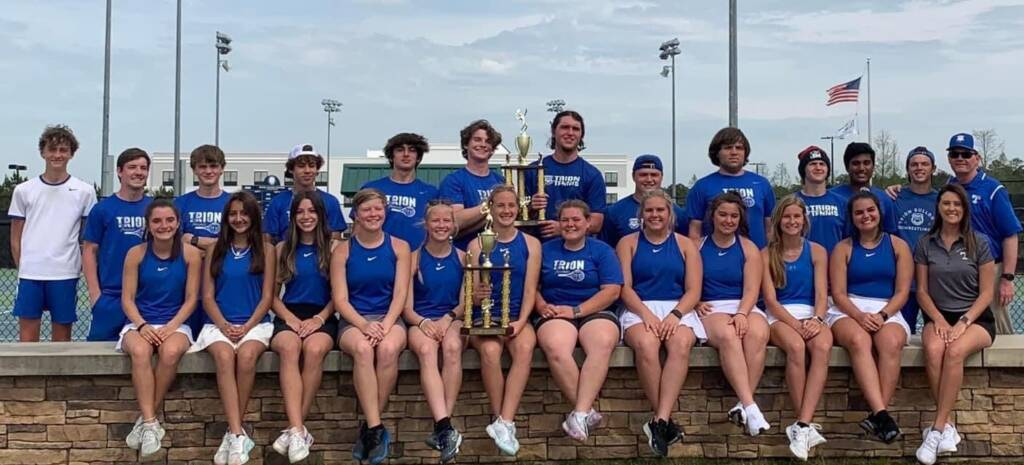 Region Championship Team Members:
Boys Singles
1. James Willingham
2. Jack Weaver
3. Gavin Gillespie
Boys Doubles
1. Cole Cavin & Issaic Stewart
2. Tanish Patel & Greyson Patty
Boys Alternates
Jace Brown
Josh Stephens
Matthew Woods
Eli Hutchins
Girls Singles
1. Maggie Ragland
2. Blythe Crabbe
3. Emmaleigh Gentry
Girls Doubles
1. Lexi Baker & Ransley Lawrence
2. Briana and Libby Lathem
Girls Alternates
Kinzleigh Turner
Ansley Abernathy
Vanessa Hernandez
Jalyn Smith