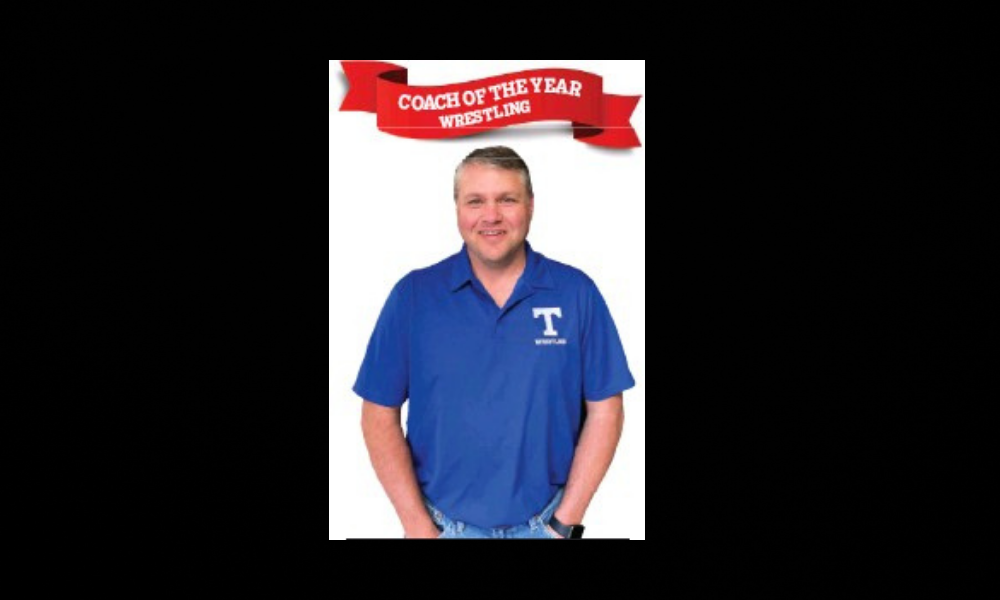 Trion High School Wrestling Coach Eric Brock has been named the Chattanooga Times Free Press Coach of the Year.

The Bulldogs, who won the 2020 duals championship returned a solid core from that team and swept every postseason tournament this past season. After defeating Social Circle 43-27 for the duals title, Trion held off the same team by 25 points to complete the championship sweep claiming the traditional championship.
"When I reflect upon this season, I cannot help but think about how special it truly was," Coach Brock said.  "A lot of times when you are fortunate enough to experience a team that has accomplished so much, there is a certain chemistry or bond amongst the teammates. That chemistry is hard to describe, but a wonderful feeling when you see in close up."
"When I think about this team and what it has meant to me. The first thing that immediately comes to mind is the senior class. They have helped lay the foundation for what Trion Wrestling has become. Since entering high school, they hold a dual meet record of 120 wins with only 14 loses. They have won the area duals and traditional championships all four years and have brought home to Trion three state championship trophies and three state runner-up trophies. This group of seniors and this team will be the topic of conversations for years to come," Brock said.
Coach Brock has amassed a record at Trion unmatched.
Record (15 seasons)
359-88
Area Finishes (Duals/Trad.)
6X Area Dual Champions
6X Area Trad. Champions
3X Area Dual Runner-Up
3X Area Trad. Runner-Up
Area Finishes (Individual)
72 Area Champions
70 Area Placers
State Finishes (Duals/Trad.)
3X State Champions
5X State Runner-Up
4X 3rd Place
3X 4th Place
State Finishes (Individual)
6 State Champions
17 State Runner-Up
68 State Placers
"The recognition as Coach of the Year is a great honor and I am very proud to have been chosen," Coach Brock said. "Wrestling for me has never been about the wins and losses. It has been more about the relationships and making a positive impact to help shape young lives. My motto from the beginning has been 'To build champions on and off the mat', and it is my hope that I have made a difference."
When asked what makes a good coach, Brock had this to say: "In the end, I hope that wrestling has helped teach these young men valuable lessons and experiences that will provide them with the tools that they need to be successful in life. Nothing makes me more proud than to see former wrestler's years down the road who are living their best lives. Who become good fathers, husbands, and successful in life."
"Wrestling is just different from any other sport. You have to be mentally and physically tough to be successful in wrestling. Basically, you have two warriors walk on to the mat with all eyes on them. No one to help or save you when it becomes tough or you feel that you can no longer continue. It is those times when the truly remarkable comes out. You see wrestlers push past their fears of losing in front of their peers and families. You see them push through the pain and all their insecurities and it is in those moments that makes the competition of wrestling so pure. There is no replicating that in anything else," Brock said.
The Chattanooga Times Free Press will hold a ceremony recognizing Coach Brock at a later date.