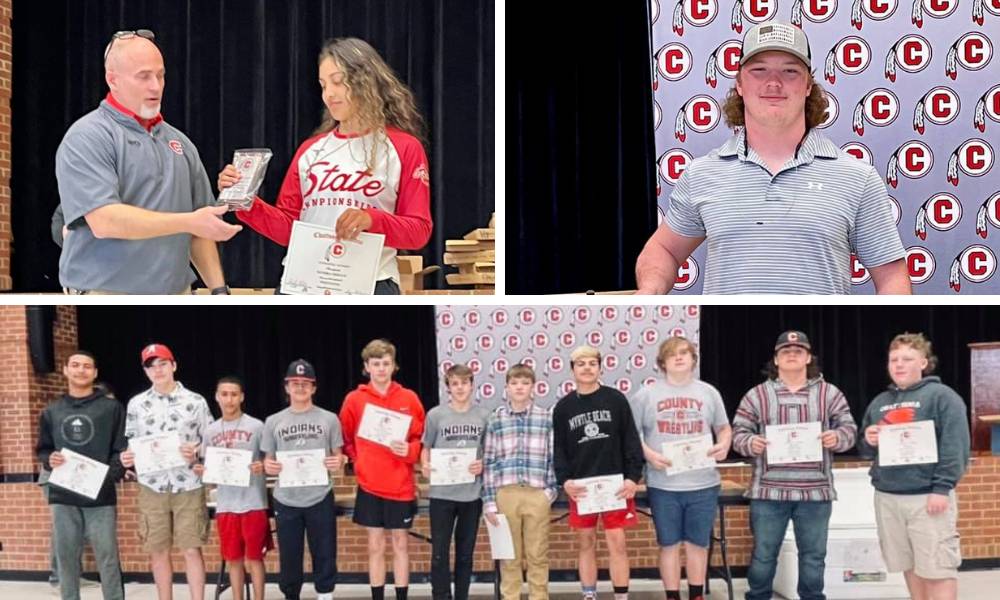 Chattooga Indian Grapplers recently held their year end banquet.
Award Winners for Middle School Included:
*Most Improved (MS)-Quentin Wright
*League Champs (MS)-Hagen Woody, Bryson Rutledge, Quentin Wright, Landon Carlton, Johnathan Mejia, Gavin Carlton, and Zayden Cook.
High School:
*Most Improved(HS)-Hector Velez
*Groundbreaker Award(HS)-Kendra Heroch
*Most Outstanding (HS)-Ty Veatch
The most outstanding recipient, Ty Veatch, not only won the 220lb GHSA State Championship, but finished undefeated for the season going 20-0, he is only second Chattooga Indian wrestler to go undefeated.
The groundbreaker award recipient, Kendra Heroch, finished her freshman season with a loss in overtime in the State Finals. Her list of "firsts" for a female wrestler at Chattooga:-1st girl to compete in the GHSA Girls State Championship Tournament
-1st to win at State
-1st to pin at State
-1st to make it to finals at State
-1st to place at State
Chattooga Wrestling is graduating two seniors, Ty Veatch and Hector Velez, and has 13 upcoming freshmen on the way.