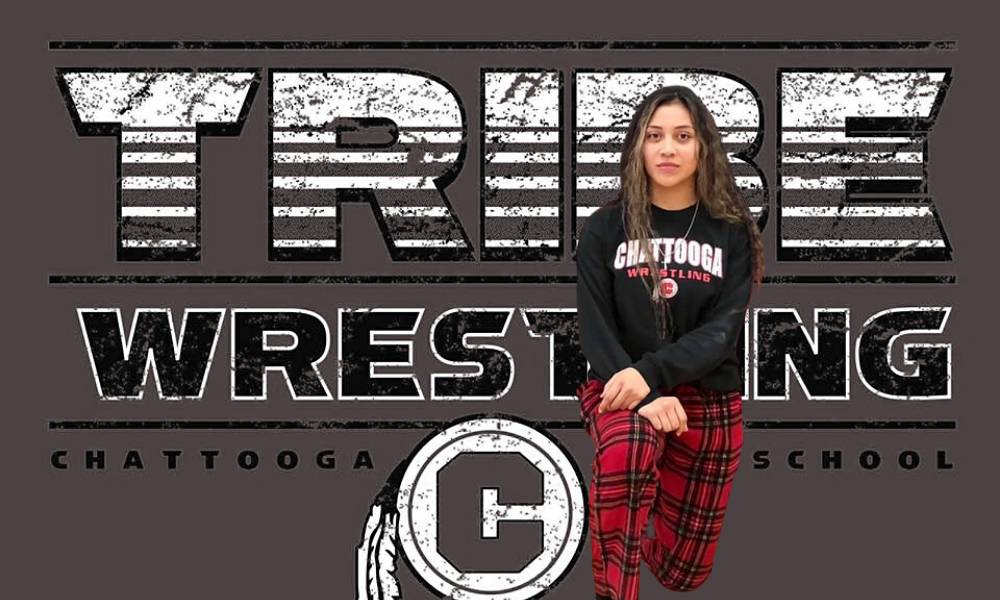 Last week was a week of firsts for Chattooga Wrestling.

Kendra Heroch finished her freshman season with a loss in overtime in the State Finals. Her list of "firsts" for a female wrestler at Chattooga:
-1st girl to compete in the GHSA Girls State Championship Tournament
-1st to win at State
-1st to pin at State
-1st to make it to finals at State
-1st to place at State
*All in her 1st year in high school*
Chattooga Wrestling Coach Brian Beasley reflected on the historic moment and Kendra, "A very special aspect of my time coaching now has been having kids in the wrestling room that were at the elementary school when I was principal. I've known Kendra a little longer. I have known Kendra since she was three years-old whenever her parents would drop her brother off at Summerville Elementary School when he was in Kindergarten. So watching this development as an outstanding wrestler and young lady has been pretty cool. Kendra rolled to the finals in dominating fashion in her first year in high school. It's not surprising because she has been wrestling since elementary school and been very successful as a 5-time USA Girls State Champ. She's tough as nails and competes on the high school football team. Can't wait to see what the future holds for her."
Kendra was one of the first girl athletes to be recognized by AllOnGeorgia in 2018 as the player of the week. She had just won her 4th consecutive USA Wrestling Georgia Girl's State Championship by pinning all opponents. Despite being the only 6th grader in her weight class, Kendra won the 120 lbs Middle School Division without allowing a single point to be scored against her.
https://www.facebook.com/AllOnGeorgiaChattooga/videos/1518706631561900
Kendra also plays football for the Indians.