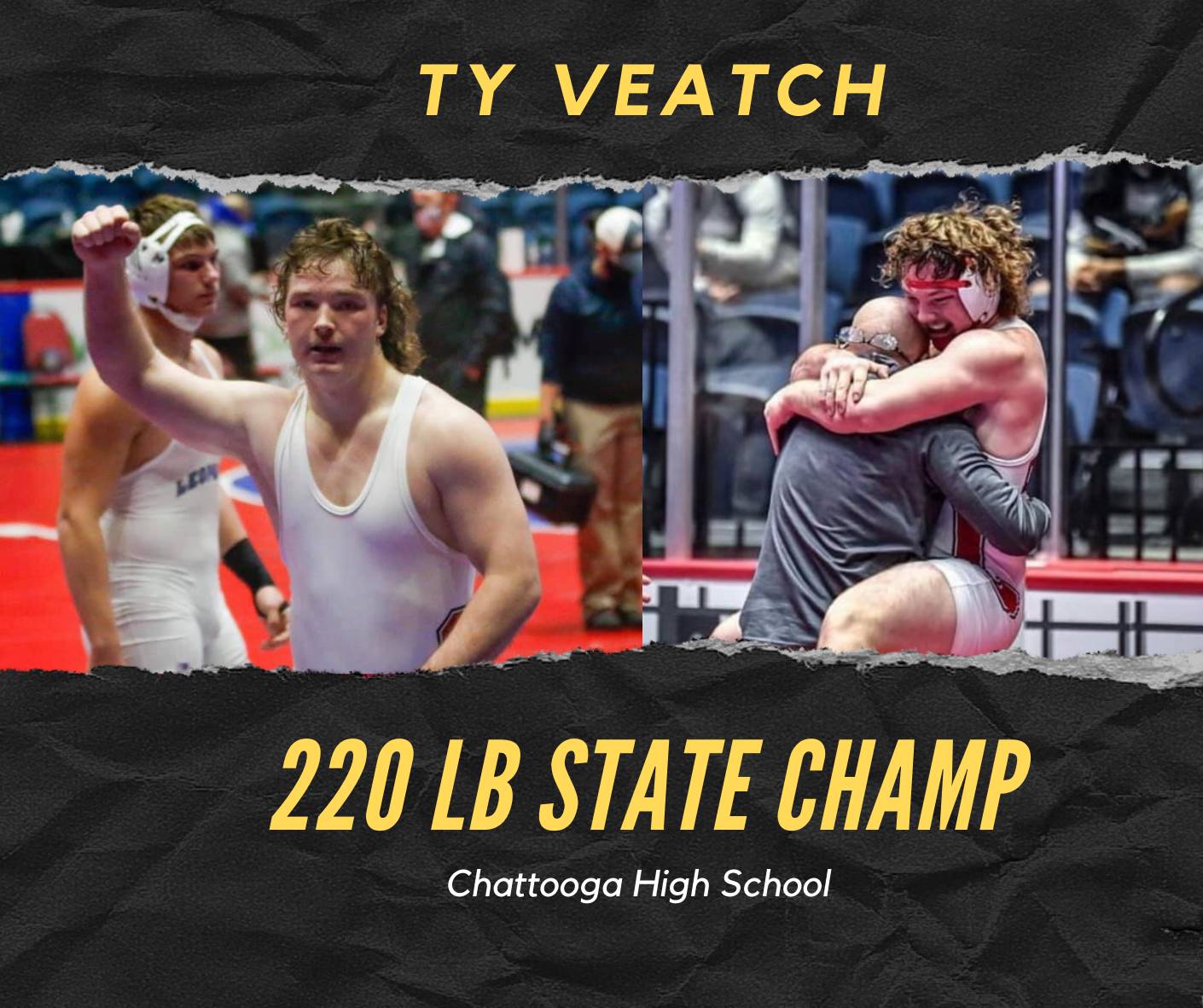 It was a slap on the mat that had been a long time coming for Ty Veatch.

Veatch has been wrestling since he was a four year old kid, and finally the hard work paid off as the referee slapped the mat, ending the match which made Veatch the 220-pound GHSA State Champion.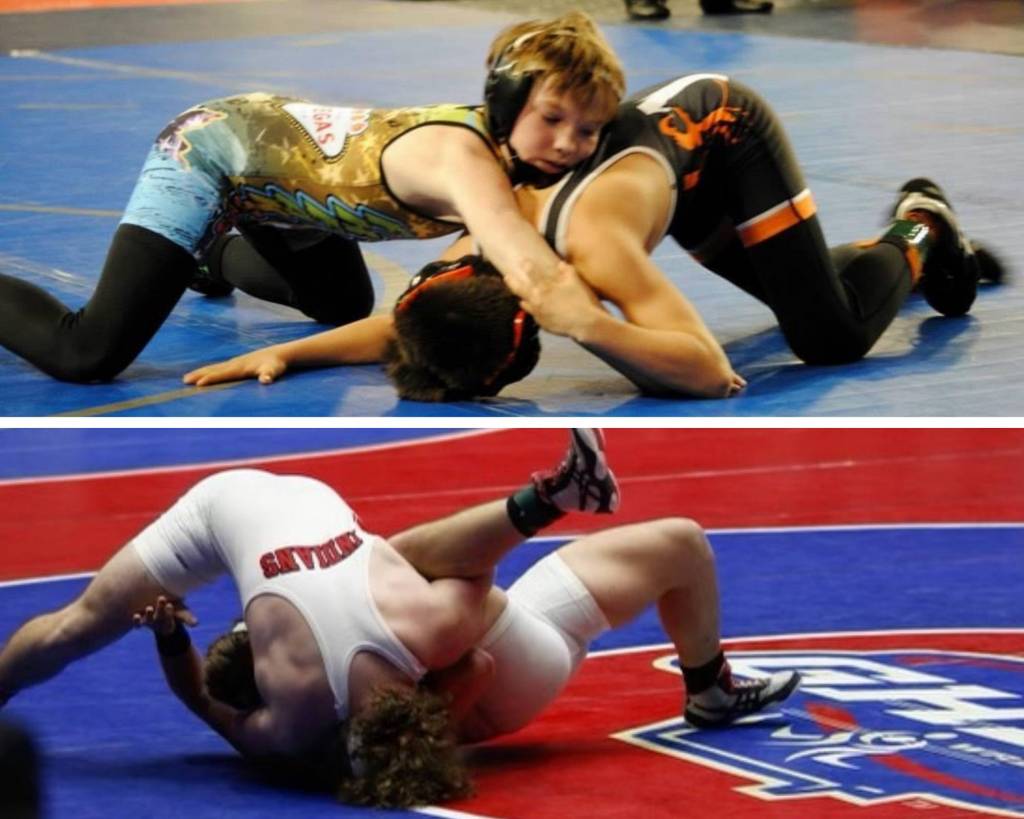 "Winning a state championship has always been one of my goals since I was a kid. The feeling is just indescribable. I placed 2nd my sophomore and junior year, and I've had a big chip on my shoulder for the past year to work harder and to get better so I could accomplish my goal," Veatch said.
Veatch says his favorite quote is, "If you're not first you're last – Ricky Bobby", and he took this attitude into every match of his senior season. He not only won a state title, but finished undefeated for the season going 20-0, he is only second Chattooga Indian wrestler to do that, JJ Blankenship was the first.
"Since Ty walked in the room, he worked to be a state champion. He fell short the last two seasons finishing as a state runner-up. Moving up a weight class didn't change how he approached reaching his goal. The season has been crazy. Numerous cancellations on the schedule have taken place due to COVID restrictions at schools we were going to, that cut our mat time more than half. On top of those issues, Ty banged up his shoulder before Christmas break that limited matches as well. He trained during shoulder issue and many times he would contact me about getting in the room on weekends just to get some time in. It's been an awesome ride to be a part of on his quest for the title and he has been a leader for this team," Chattooga Wrestling Coach Brian Beasley said.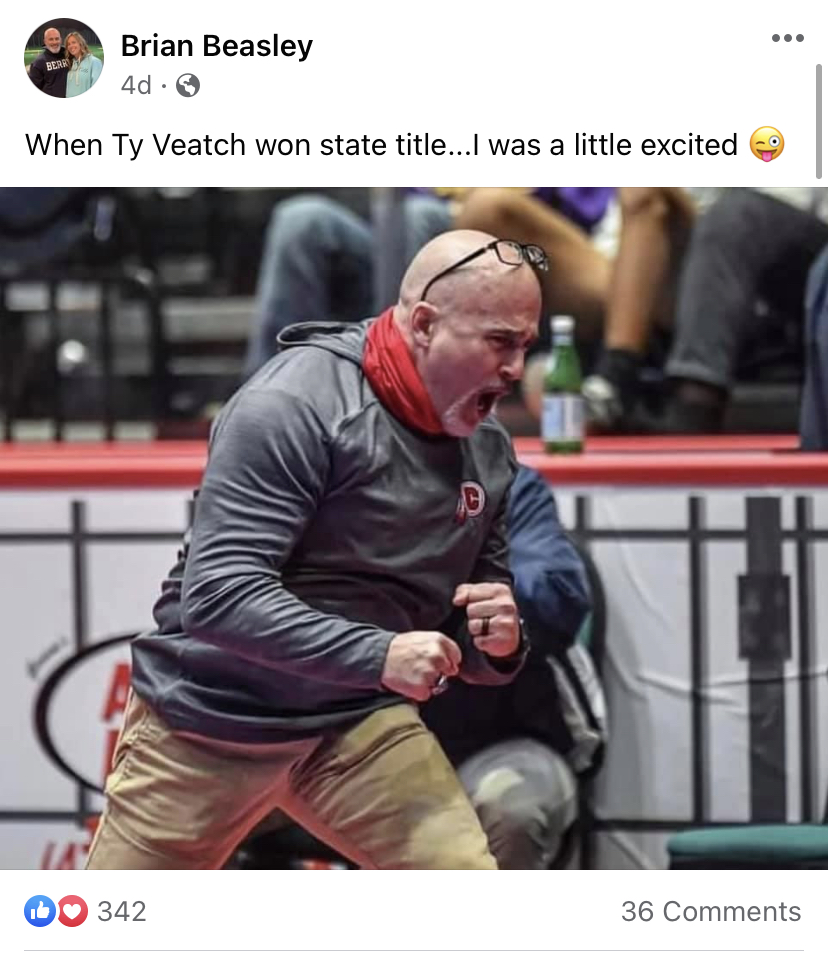 Veatch, a three-sport athlete, says that wrestling is different from other sports, "because you have no one else to rely on, when you step out in the mat it's just you and your opponent."
Being a part of a sport for fourteen years Veatch said there have been many people who have impacted his wrestling career including his Dad, Brian Beasley, Andy Stivers, Luke Green, Matt Pitts, Chris Butler, and Josh Allmond, just to name a few.
Veatch's favorite takedown is an elbow pass to a single leg and his favorite match over his high school career was when he pinned the kid from Social Circle in the last match of the dual championship last year. Veatch's pin slammed the door on the  59-21 state dual championship for Chattooga, delivering Chattooga Wrestling its first dual championship and dethroning five-time dual champion Social Circle.
Coach Beasley said he will miss Ty being in the wrestling room and around the high school, but maybe he won't have to miss him long. Veatch's plans after high school are to wrestle in college and become a P.E teacher and maybe even a wrestling coach.
"a slap on the mat that had been a long time coming….." I have been covering Ty Veatch since he was a 10 year old kid. The match pictured below was his Little Kids State Championship match, which many years later remains the worst officiated match I have ever witnessed.