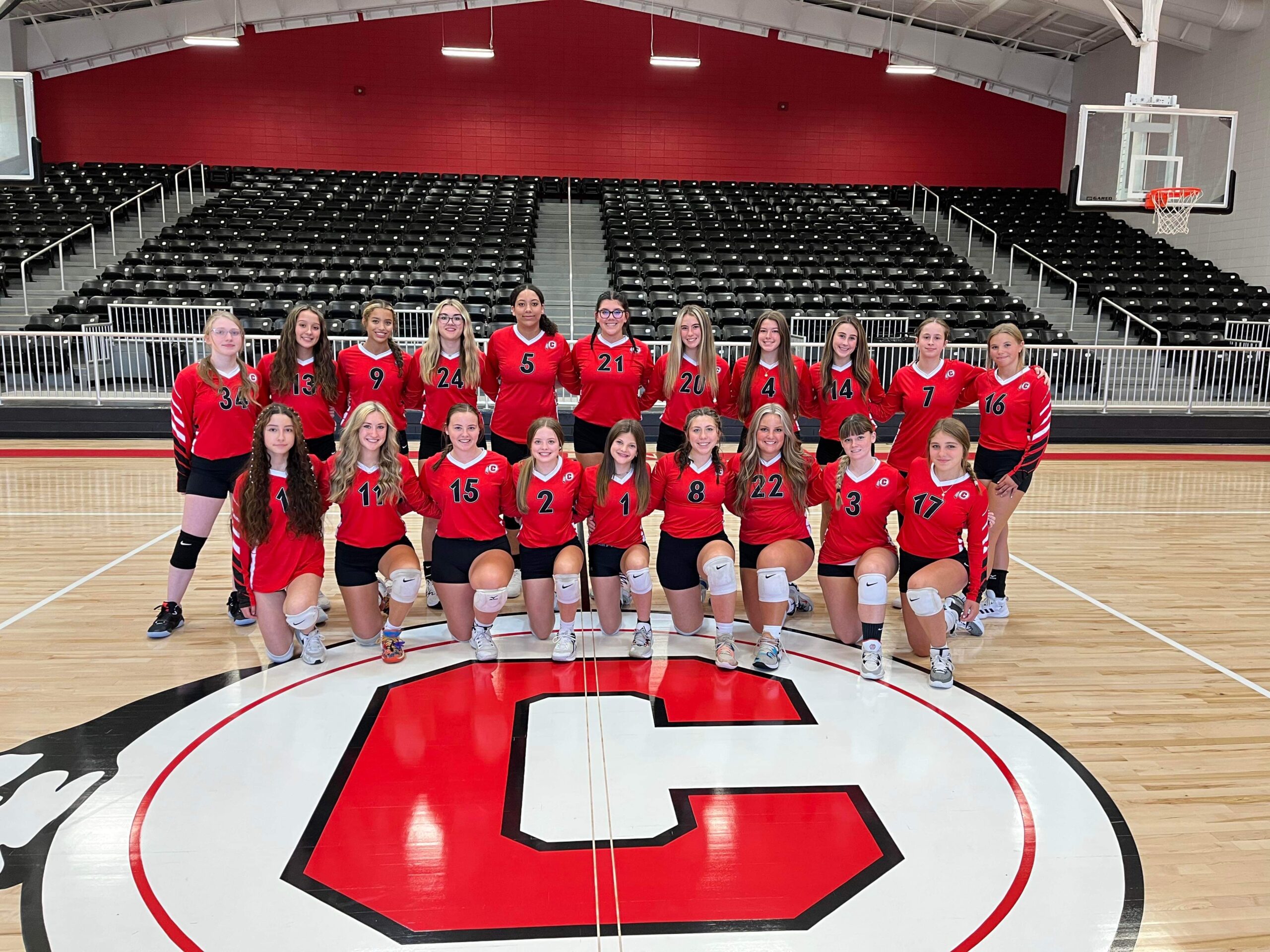 It is officially volleyball season at Chattooga High School. In this article we will meet some of the players and get an update from Head Coach Wes Maddux.

The Lady Indians return six starters from last season's rotations led by seniors Joslyn Maddux (4-year starter) and Kaylan Moseley (3-year starter). Both players will be relied upon heavily for their experience and leadership.
Junior Libby Mobbs returns at setter while sophomores Ruby Kilgore, Haley Maddux and Naomi Scruggs return to play bigger roles for this year's team.
Versatile freshman Maddie Wheat has also earned a starting position and will be a force for several years.
Juniors Katie Dillard and Mady Henderson, along with sophomores Hailey Morris and LeeAnna Moseley will be key contributors for the varsity as well.
"This team is loaded with 9th and 10th grade talent who are athletic and talented," Coach Maddux said. "Our JV should win more matches than we ever have. I can see freshman Kennedy Dodd, Daysa Martin, Brooklyn Morris and Alanna Sterner seeing some varsity time this year too."
"This is the most athletic and skilled team I have had. Hopefully we can find a successful mix of veteran leadership from Joslyn, Kaylan and Libby with the talented younger players to win a lot of matches. I am excited for this season and the potential these young ladies have. Other members of this team include Hannah Hasty, Avery Brown, Kaylee Dood, Kami Robbins, Temperence Kinnebrew and Cynthia Castro," Maddux said.
A little more about a few players:
Libby Mobbs is the team's setter and a three year varsity starter. Libby's favorite thing about the team is their leadership and resilience. Libby said the most important thing she has learned is, "to work your hardest and strive to get better everyday." Libby enjoys hanging out with her friends and family. She is also a part of HOSA, FFA, FCA, and the Chattooga tennis team.
Mady Henderson plays in right back and started her freshman and sophomore year on JV as a right side hitter. Her favorite thing about the team is that they are always there for each other when someone needs it. The most important thing Mady has learned is "that one bad game doesn't define who you are as a player, you get back up and try again." Outside of volleyball Mady loves to hunt. Her favorite type of hunting is dove hunting. She is also involved in FFA at CHS.
Haley Maddux is the middle hitter and is a two year starter. Her favorite thing about the team is getting to play with some of her best friends and working hard to get better together. Haley has learned, "that it really takes the whole team to do good and succeed." Outside of volleyball, Haley enjoys spending time with her family and friends.
Kaylan Moseley is a three year starter and plays at libero and DS. Her favorite thing about the team is their friendships on and off the court. She said, "we always have a great time together." The most important thing Kaylan has learned is, "dedication to yourself and your tea and mental toughness." Kaylan enjoys working, skiing, hanging out with friends, and riding horses. She is also a member of BETA Club, HOSA, and FFA.
Joslyn Maddux is a four year starter and plays outside hitter. Her favorite thing about the team is her teammates and how much fun they have together. Joslyn has learned that, "communication, effort, and trust can completely transform my situation."  She enjoys swimming, mini golf, and hanging out with friends. She is involved in the Indian Lore and Yearbook at CHS.