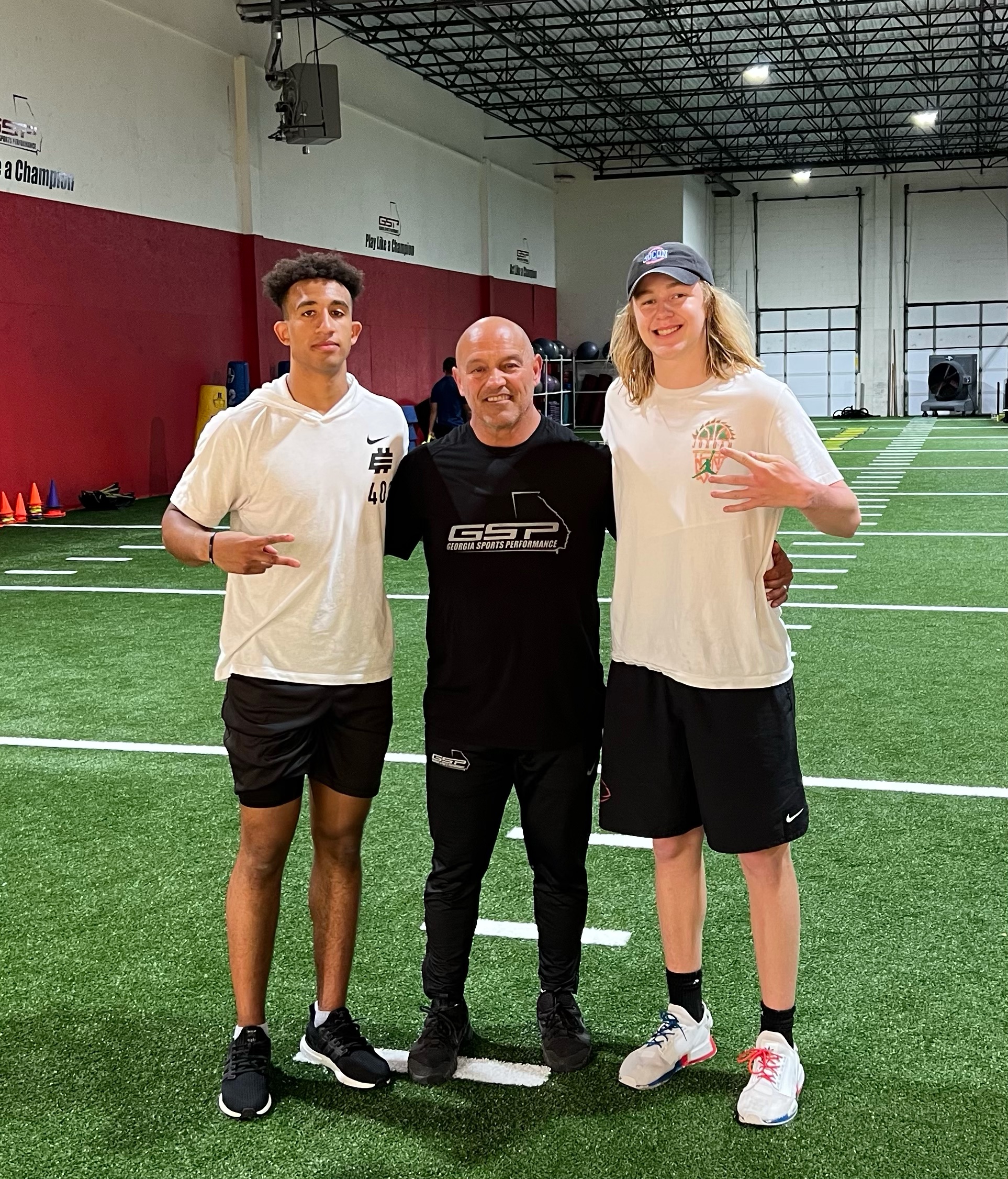 Buford quarterback Dylan Wittke (class of 2023) received top scores at the Elite 11 Combine at the Orlando regional on March 13th and Peachtree Ridge quarterback Hayden Thompson (class of 2023) took first place in the Elite 11 Pro Day at the Atlanta regional on April 3rd and was named Elite 11 Golden Gun winner for class of 2023. The two men share a very important thing in common – both have been coached by Gwinnett County legendary QB trainer, Earl Williams, owner of Georgia Sports Performance in Suwanee.

"I am really proud of these boys" said Williams, "They work hard on and off the field. Winning these competitions is a byproduct of that work, and it is an impressive one. Elite 11 is the premier quarterback competition in the United States, so I couldn't be happier for both of them."
Thompson, who also plays quarterback for Williams' Team GSP 7v7 in the off season stated,
"From day one of training with Coach Earl, I knew I was getting better. The difference in me from a year ago is monumental. Coach helped me balance throws with footwork and helps me read plays. I am prepared physically and mentally, plus we know Coach Earl really cares about us and that's what makes training at GSP special. We are family."
Williams has trained many of Georgia's greatest quarterbacks, including Sam Horn of Collins Hill, Georgia Tech QB Zach Gibson (Johns Creek High School), App State's Chase Brice (Grayson High School), Auburn's Zach Calzada (Lanier High School), and currently has 8 High School starters (including Wittke and Thompson) who he is preparing for the 2022 season. NFL quarterback Taylor Heinicke (Collins Hill High School) still trains with Williams when he is in Georgia during the off-season. Over the years Williams has trained over 80 D1 QBs and 200+ QBs.
Williams stated, "Although I can't make someone as naturally fast and athletic as Dylan Wittke, or give them the frame and throwing ability of Hayden Thompson, we take each student athlete as an individual and build on the talents of each child. With time, hard work and dedication they always become better athletes." Williams concluded, "We stand on our accomplishments and look forward to continuing to make Georgia Sports Performance the premier training facility for Georgia athletes."