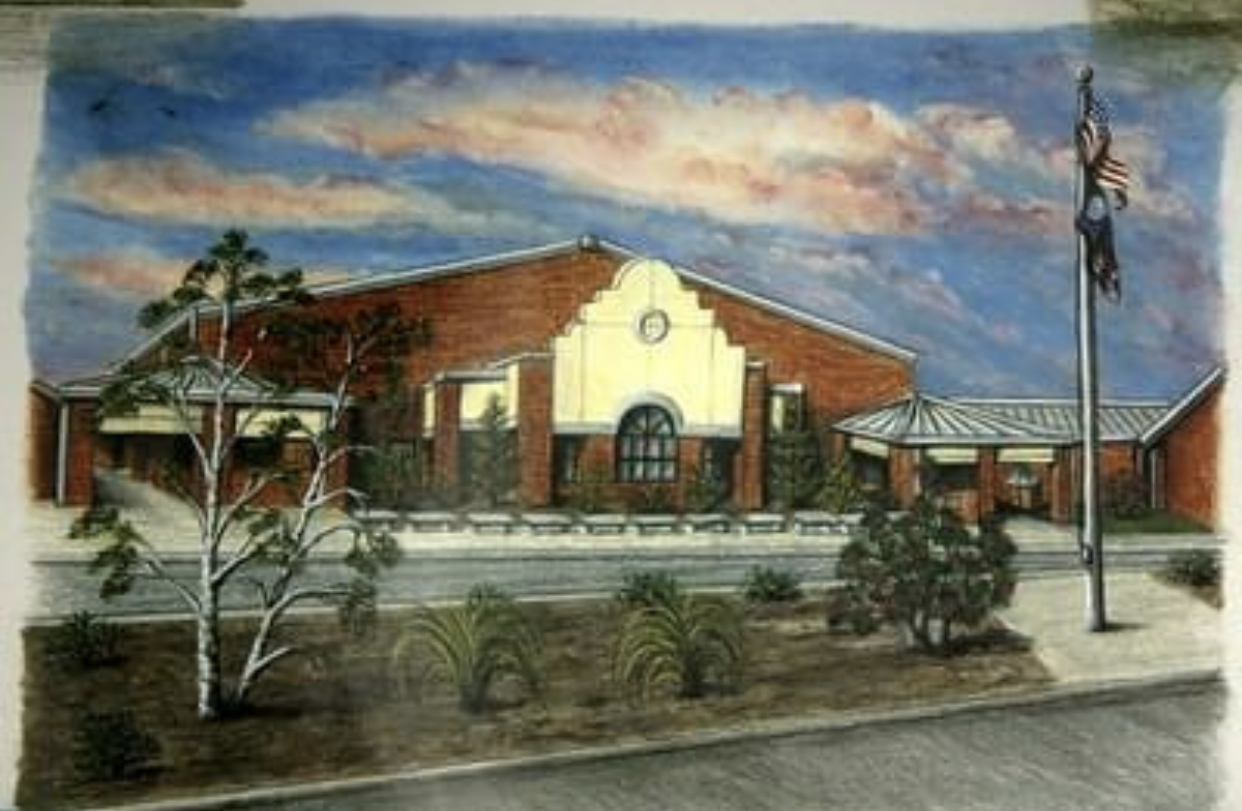 In preparation for the upcoming school year Trion Elementary School's principal, Tim Gillespie has released the following information:
Dear Parents/Guardians:
Trion Elementary School is so excited to welcome students back into our building on August 6. We have been working tirelessly to ensure a safe, productive environment for our students, relying on guidance from the CDC and the Georgia Department of Public Health. Please be patient with us as we navigate returning to school during this pandemic. The safety of our students and staff is our utmost priority, and we will have to be flexible this year. Guidelines will undoubtedly change as the year progresses, but everything we do will be done with safety foremost in our minds. Bear with us as adjustments are made to keep everyone as safe as possible.
Arrival:  Students may not enter the building before 7:00 in the morning. Students who arrive between 7:00-7:30 must be dropped off in front of the school. These students will report directly to the cafeteria where they will sit in designated areas by homeroom. At 7:30, students will be released to their homerooms. From 7:30-8:00, students in grades K-3 who are not eating breakfast may be dropped off on the side of the building at the end of the K-1 and 2-3 hallways. Students who are eating breakfast or are in grades 4-5 should continue to be dropped off in front of the school. Pre-K students who are not eating breakfast should be dropped off at the Pre-K porch. Temperature checks will be given to all students and staff before they enter the doors. School begins promptly at 8:00.
School Hours:  Students will remain with their homeroom cohort all day long and will not interact with other homeroom pods. Homeroom teachers will have a schedule for restroom breaks so that no two homeroom pods are in the hallway or restrooms at the same time. Recess will only be with the students' homeroom classmates and recess locations will alternate daily. Art and music instructors will go to the students' classrooms, and lunch will be brought to the students to eat in the classroom. In grades 3-5, the teachers will change classrooms instead of the students. Students should bring their own supplies and not share supplies. Chromebooks will be assigned to students, and manipulatives will be sanitized on a regular basis.
Visitors:  At Trion Elementary School, we have always welcomed visitors and volunteers, but for the safety of all involved, non-essential visitors and volunteers will not be allowed in the building. Visitors who need to enter the building for meetings will participate in brief screening involving a series of questions and a temperature check. Visitors without a fever will be allowed to enter the building and offered a mask. Visitors with a fever will need to reschedule the meeting or participate in a virtual or phone meeting. Visitors to the school for reasons other than a scheduled meeting (i.e. student checkout, drop off items, etc.) must use the intercom system at the door to communicate with the office.
Dismissal:  Pre-K students will be dismissed from the Pre-K porch at 2:05. Kindergarten and 1st grade students will be dismissed from the front of the school at 2:30. 2nd grade students will be dismissed from the side of the school at the end of the 2nd-3rd grade hall at 2:30. 3rd grade students will be dismissed from the side of the school at the end of the 2nd-3rd grade hall at 2:55. 4th and 5th grade students will be dismissed from the front of the school at 2:55. Families with multiple children in grades K-5 should pick up their children in front of the school at 2:55. There will be NO multi-school pick-up zone this year. You must exit the campus after picking up elementary children and re-enter to pick up children at the middle school or high school. You must have a pick-up tag in the window with your child's name on it to have your child loaded. If you do not have one, you will be directed to park, go to the office, and present an ID. Otherwise, please do not exit your vehicle while loading and unloading your children.
After School Program (ASP):  We will endeavor to continue to offer an after school program for our students. Students will be isolated in homeroom pods as much as possible in the cafeteria. ASP is a pre-paid service only and ends promptly at 6:00. Failure to comply with these guidelines will result in dismissal from the program.
Miscellaneous:
* All absences must be documented with a parent or doctor note. Up to 7 parent notes are permissible. If Nurse Jackson sends a child home, it counts as a doctor's note. Anyone who develops a fever during the day will be given a mask and placed in an isolation room until checked out.
* Cell phones and smart watches are not allowed at TES. If an instance arises in which a student needs a phone after school, the phone must be turned in to the office with a parent note explaining the reason for the phone.
* Dress Code: Please refer to the student handbook.
* Elementary students may not walk home without a middle or high school sibling
* Breakfast- $1.40; Lunch- $2.50; adults- $3.50; Free and reduced lunch forms must be submitted the first week of school.
* Lunch guests will not be allowed at this time.
* No field trips
* Masks are strongly recommended, but not required at this time
* Please refer to Trion City Schools Covid-19 Frequently Asked Questions page on the Trion City Schools' Webpage for more information.
We recognize that this is an unprecedented time in our society, but we also recognize the importance of students being in the classroom. We all need to do our part to make sure we are able to keep schools open. If your child is sick, please keep them at home. They must be fever free without the use of medication for 24 hours to return to school. If a student goes home on Monday with a fever, the student should not return until Wednesday at the earliest. If we all work together, we will have the greatest chance for success. Please do not hesitate to contact us if you have any questions. Let's have a great school year!
Sincerely,
Tim Gillespie
Principal