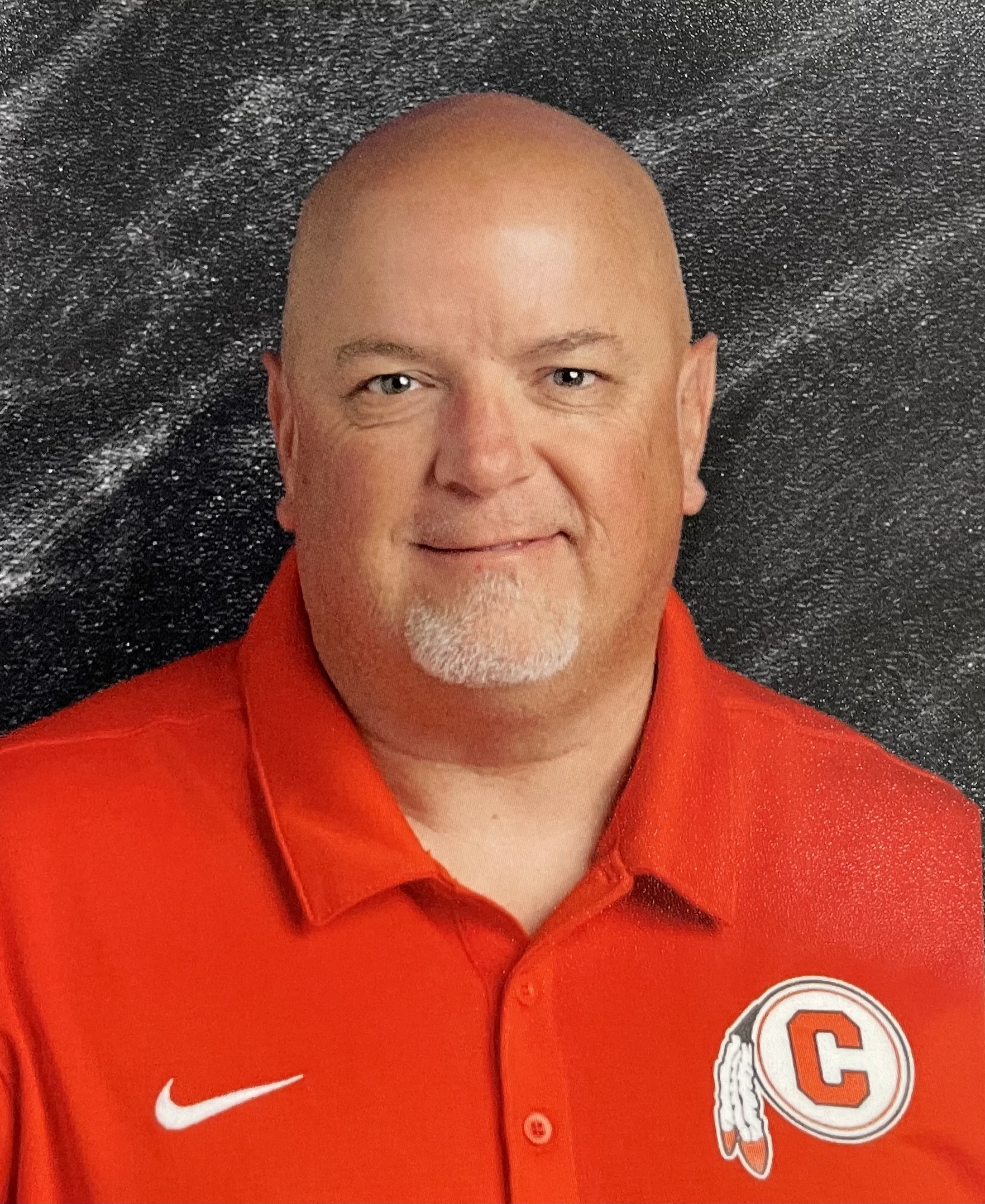 AllOnGeorgia's Libby Veatch recently interviewed Chattooga High School Principal Roger Wilkinson.


Roger Wilkinson, originally from Gadsden, Alabama, retired in 2018 and moved to Lavonia, Georgia with his wife, Wynne. He served as the principal at Franklin County High School for five years before becoming the Principal of Chattooga High School this summer. The couple now resides in Summerville and has been actively exploring their new community, often spending weekends hiking the local state park trails.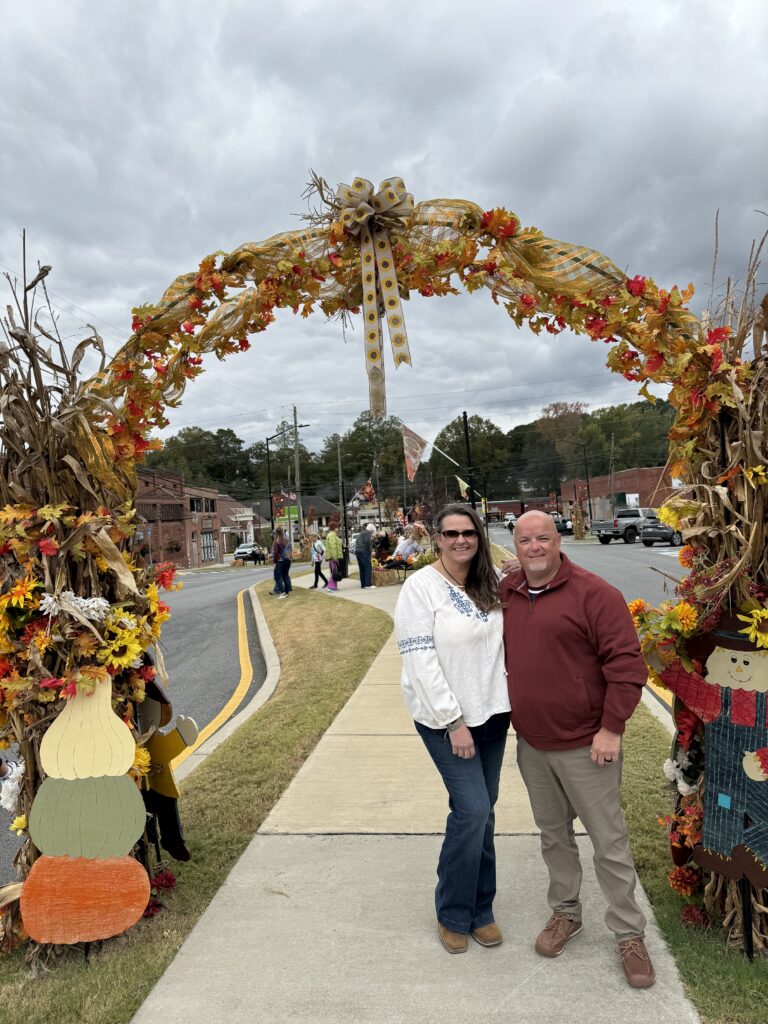 Roger's impressive educational background includes an Advanced Academic Diploma from Emma Sansom High School in 1989, a Bachelor of Science in Secondary Social Science from Jacksonville State University in 1992, and a Master of Arts in Secondary Social Science from the University of Alabama in 1995. He obtained his Administrative Certification through the Innovative Leadership Program in 1999 and an Educational Specialist degree in Educational Leadership from the University of Alabama in 2002.
Roger's teaching career started at Emma Sansom High School, where he taught various subjects from 1994 to 1997 and also served as an assistant coach for football and baseball. He later taught language arts and social studies at Cory Middle School in Gadsden from 1997 to 1999.
In 1999, he transitioned to educational leadership, becoming the assistant principal at Gaston High School in Etowah County, Alabama. His career progressed as he served as the principal at McNeel School – Vacca Campus in Birmingham, Alabama from 2002 to 2005. Subsequently, he became the assistant principal at Etowah High School from 2005 to 2010 and the principal at Ragland High School from 2010 to 2014. His final role in Alabama was as the principal at R.A. Mitchell Elementary School in Gadsden until 2018.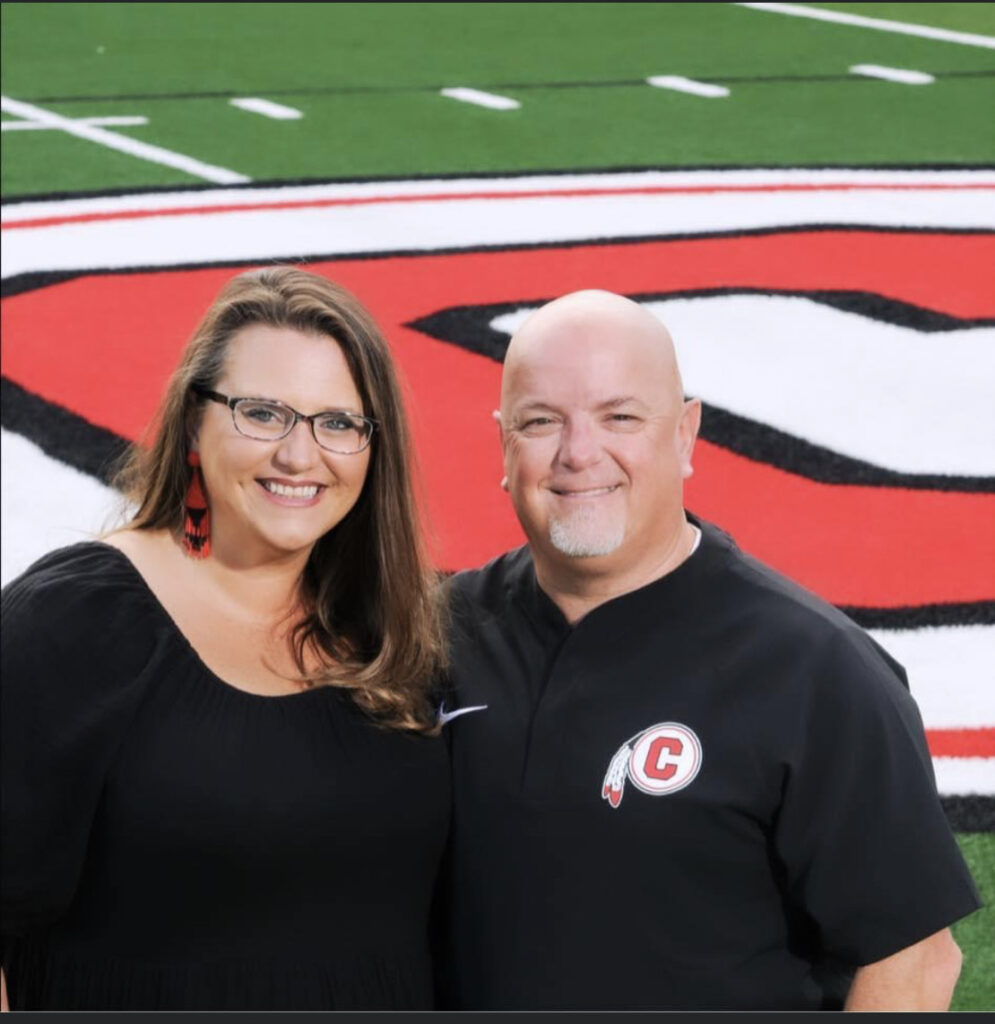 What inspired you to become an educator, and what led you to take on the role of principal at our school?
As a student I really enjoyed school and did well in all of my subjects, except for struggling in math. I was more into English and Social Studies, and I played baseball. I had some really fantastic history teachers in high school and college such as Gail Dickson, Nick Pendley, Pat Hawk, Marion Mayfield and George Terrell. They ignited my fire to become a teacher and I thought it would be a great career to teach and hopefully coach baseball if I got the chance. I ended up not teaching for very long and I transitioned into school administration quite early in my career. I was only 27 when I was hired as an assistant principal, and I have served as either an assistant or principal for the past 25 years. I retired from Alabama in 2018, and was hired as principal at Franklin Co. High School in Carnesville, GA. I really liked the school and community, but it is five hours away from my family hometown of Gadsden, Alabama. In looking to come back closer to home, Chattooga HS was open, and in doing research on the school and the area, I knew this would be a great place to be principal and a wonderful town to live in. Fortunately, I was offered the position after my interview this summer.
What is your educational philosophy, and how do you plan to incorporate it into the school's culture and curriculum?
My philosophy is that students achieve to their highest potential if they have the resources to use, and the internal drive to succeed. I tell our teachers to ask themselves if they would want their own children in their classes, or if they would want to be in their own classes as students. I further believe that instruction needs to be made relevant to the world we are now living in, and this can be challenging at best in some cases. I am aware that not every student loves high school, but with the mix of academic, CTAE, Fine arts, electives and extracurricular things we offer at CHS, hopefully there is a program, club, sport, organization, subject, or teachers that every student can connect with. We are always looking for ways to add new things to the curriculum, however, that often depends on funding from the state to make these things happen, and that is very difficult.
What are your short-term and long-term goals for our high school, and how can students, parents, and staff contribute to achieving them?
My short-term goals are to learn the students, staff, and our programs as quickly as possible so I can know how to best serve the school and community. It has been great getting to know everyone I have met so far, but if there are community members or parents who want to meet me, please feel free to talk if you see me at any community or school events. For long-terms goals, I am going to be looking at our graduation rate, test scores, and classroom instruction, as I get into the classrooms more and more. I want our school to be one of the best in the RESA and then go from there. It should be a matter of pride to do better than the surrounding high schools. My goal is to keep the fantastic teachers that we have, and add some more innovative staff members when we have the chance.
How do you plan to foster a positive and inclusive school environment that supports the diverse needs and backgrounds of our students?
I feel that my personality is suited for high school students. I have experience across all grade levels, and this level has always been my favorite. I feel our culture is already very inclusive. I see many types of students daily, and our student population seems to be very accepting of every type of student. I know that not every single student will get along with everyone else in a building of 700 + students, but our students do very well in their interactions with each other.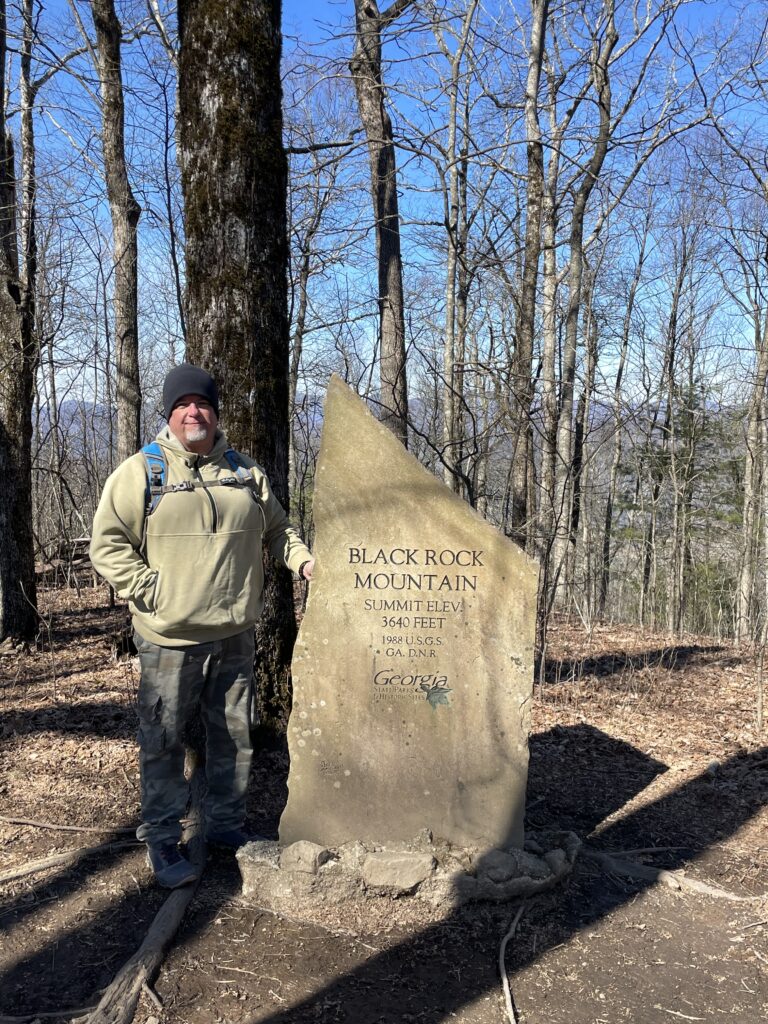 Can you share your approach to teacher professional development and how you plan to support and empower our educators?
I fully support teacher development. It is one of the most important jobs that I have. All of our teachers have access to programs, classes, conferences, and degree opportunities that we fully support them taking advantage of. Additionally, we pair all new teachers to our staff with a veteran mentor teacher to assist them with various things. We also encourage our newer teachers to sit in on the classes of some of their more veteran colleagues that have some great things happening. The administration team also offers suggestions when we do classroom observations as well.
How do you envision parent and community involvement in our school, and what steps will you take to enhance these partnerships?
Chattooga High is the focal point of the community and that is the way it should be. Communities, such as this one, with only one high school are the best places to go to school and to work. The community involvement in CHS is already rich and multi-layered. I have been at some schools where this is not always the case, and this community should be proud of the way they support CHS. My job will be to find new ways to connect to the community and to strengthen those ties that already exist.
What measures will you put in place to ensure the safety and well-being of our students, both in terms of physical safety and emotional well-being?
Physical safety is always on the forefront of every principal's mind. Students can't learn if they don't feel safe. There are some great security measures in place with locked exterior doors, controlled building access, full-time SRO, and camera systems in place. We also have procedures in place for campus visitors, as well as external and internal student movement. In terms of physical safety there is not much more that can be done without making a school feel like a prison, which is what you definitely do not want. The administration and central office are always looking at the most effective ways to keep our students safe. Emotional safety is much harder due to how the world is these days. We have counseling services provided by the school, as well as many community-based organizations that invest in helping our students with any issues they may have. We preach the importance of building relationships with our students as a major way to combat issues. Our hope is that by building these strong ties with our students they will be more likely to come to a teacher they trust with a problem that we can help with.
Are there any specific programs or initiatives you plan to implement or expand upon to enrich the extracurricular and co-curricular offerings for students?
One thing I plan on bringing to CHS this year is a program to provide some real life skill set training to the seniors before they graduate. It's going to be called "Tribe Training" and will focus on some basic but important everyday skills in automotive care, home repair, first aid, and financial knowledge. More information will be forthcoming, as we are in the planning stages. I am looking at conducting this program in the spring.
What communication channels do you use to keep parents and the community informed about school events, policies, and updates?
There are great lines of communication that already exist at CHS. Remind, social media, newspaper, etc. I will be looking at ways to augment these existing lines of communication and see if there are new effective ways of communication that can be added.
What is your approach to resolving conflicts and promoting a positive school culture among students and staff?
Conflicts get resolved the fastest and best if there is one to one communication about the issue. Many times conflicts exist due to miscommunication or misunderstandings. Meeting with those we have conflicts with is the easiest way to ensure that everyone is on the same page. I have always had an open-door policy for students, staff, and members of the community. I will gladly talk to anyone who has any questions or issues to see what can be done to clear these up or simply answer questions.
How will you evaluate the effectiveness of your leadership and the success of the school, and how can the school community provide feedback?
As I stated before, I am open to talking to anyone that feels they need to give feedback regarding the school and how it operates. I strive to make CHS the best it can be, and I know I don't have all the answers. There are obvious ways in which my leadership is evaluated: Graduation rate, test scores, school safety, etc. The school board also has certain expectations set out that I must meet and I do my best to meet those as well. I typically ask for feedback at the end of the school year from staff on ways in which I can improve the school for the staff and students alike.
Do you have any specific expectations or requests for parents, students, or staff to help create a successful learning environment?
I would ask the students to take full advantage of the great programs and classes that are offered at CHS. There are multiple offerings here that will give our students an excellent springboard into an academic or technical institute, as well as certifications that will allow them to directly enter the workforce with a great career. I would ask the parents to stay on top of their students' attendance and grades and help us with keeping them on track. It is very easy to say that they are in high school now and don't need us, as parents, watching over their shoulder. Not only do they need you watching over them, many of them want you to, even though they may not say it. I would also urge parents to understand that anytime there is an issue at school, there is always another side, and I would encourage them to make contact with teachers to fully understand any issues that arise. We are all more than willing to help, and it is a tough go some days with all the things that everyone has going on. We all have family and work and personal lives that don't always go as planned. The staff and administration at CHS are doing our best to make your student a success and we need you to continue to partner with us.
What is CHS's policy on cell phones in the classroom—is this policy new under your leadership?
The cell phone policy at CHS is a bit different from last year. I have been an administrator since before cell phones became such a permanent part of everyone's lives, and I have been involved with many different forms of phone policies. Parents and students should know that no policy is ever perfect; you can never account for every eventuality with a policy, but we try to temper the need to access a phone with the importance of providing instruction during the school day. The policy at CHS is as follows: Students are able to access their phones before the school day starts, during class changes, and during lunch time, in order to check up with family, friends, work, or whatever the situation may be. Once class time starts, the cell phones are required to be out of sight and not used during class instruction. Should a student need to be contacted during school, parents can text them and they can check it at class change, or if the parent needs to talk to them immediately, then they can call the main office and we will get the student to the office to call the parent. An additional part of the policy is that students are required to place their phones on the teachers desk if they get a restroom pass or leave the school for other reasons with a pass. This is to prevent students from going to the restroom simply to use their phones during class. So far, this policy has been fairly effective based on feedback I have received.
What do you like most about being principal at CHS?
I love being principal at CHS because it is full of wonderful people. The staff and students have been fabulous to get to know. I really enjoy watching our students compete, and watching our teachers be passionate about what they teach. I have told many people that they may not realize how good they have it in Summerville. The community has been very welcoming with a great atmosphere. The central office staff
have been more helpful than anywhere else I have ever worked, and they genuinely are working to make things better for all our students every day. The facilities and resources available to our students here are not the same as other places, it's much better. We have a lot to be thankful for at CHS, and I am thankful to be apart of it. I hope that I am able to make things even better as long as I am blessed to be here.