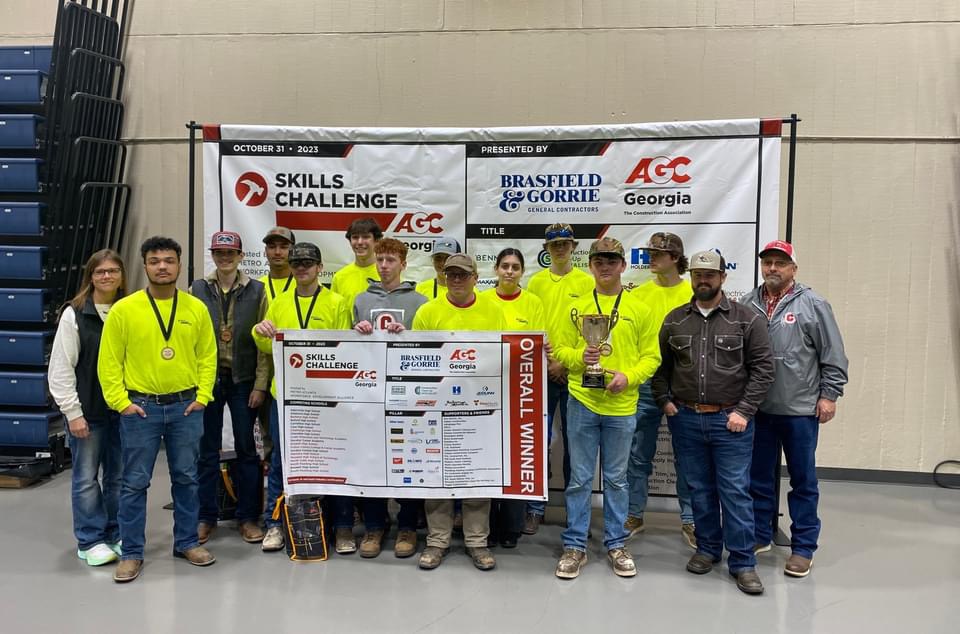 The Chattooga High School SKILLS team competed in a competition on October 31st. Chattooga was the overall highest scoring school.


In electrical Micheal Bonds got first place.
In masonry Ely Childers got first place and Jimmy Abernathy got third place.
Ely Childers said, "I competed in the Metro Atlanta skills challenge and placed 1st.For the competition I had to lay two courses of block and 3 layers of brick, and also soldiers and rowlocks."
In plumbing Zayden Cook placed second.
In welding Parker Powell placed third.
In blueprint reading CarolAnn Cash got third place.