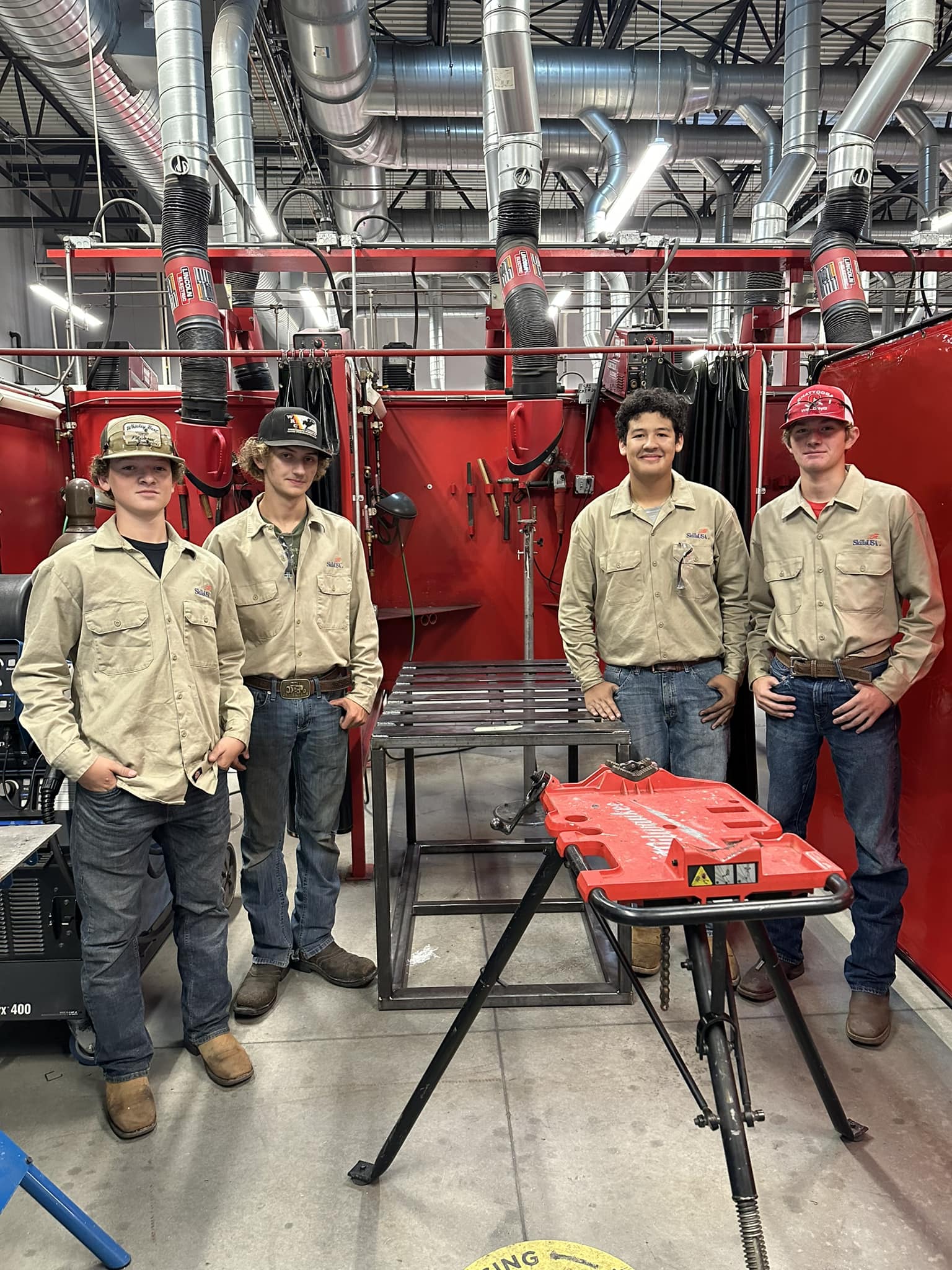 The Chattooga High School Welding Skills Team competed in the MTI-JATT welding competition in Atlanta, Ga.


Gunner Henderson, Evan Fletcher, Gavin Collier, and Connor Ray placed first in welding fabrication at the MTI-JATT welding competition in Atlanta, Ga.
Connor Ray described the competition by saying, "Pretty much a couple days before we got a picture of what the project was gonna look like, and then the day of the competition when we got down there. We got the blueprint and got a chance to look over it before we started building it, then we were given all the materials we would need and had to cut, then fabricate, and then weld all together before the competition was over."
Gunner Henderson said, "what I can tell you is, when we first got there we went in a meeting room and the judges went over the rules and safety precautions and told us we had three hours to get it done after they got done with all that we went into the shops our individual welders were on the opposite side from the fab team. The fab team started by looking at the blueprint and seeing what kind of welds we're gonna have to be made and then measuring the metal and then cut it out with a portaband after all the metal was cutout to the right sizes the welding team starting tacking the metal together. With the blueprint there to tell them were to weld they started welding then put the legs up so the top part of the table could sit. after the top piece was on they then started putting the final pieces of metal together. After all was welded together, they made some final touches were made my shining up the metal by grinding, after the judges were looking at everyone's pieces for about a hour they gave us the final and told us who won and the prizes where given out."
Landon Dawson and Parker Powell also competed in the solo welding.