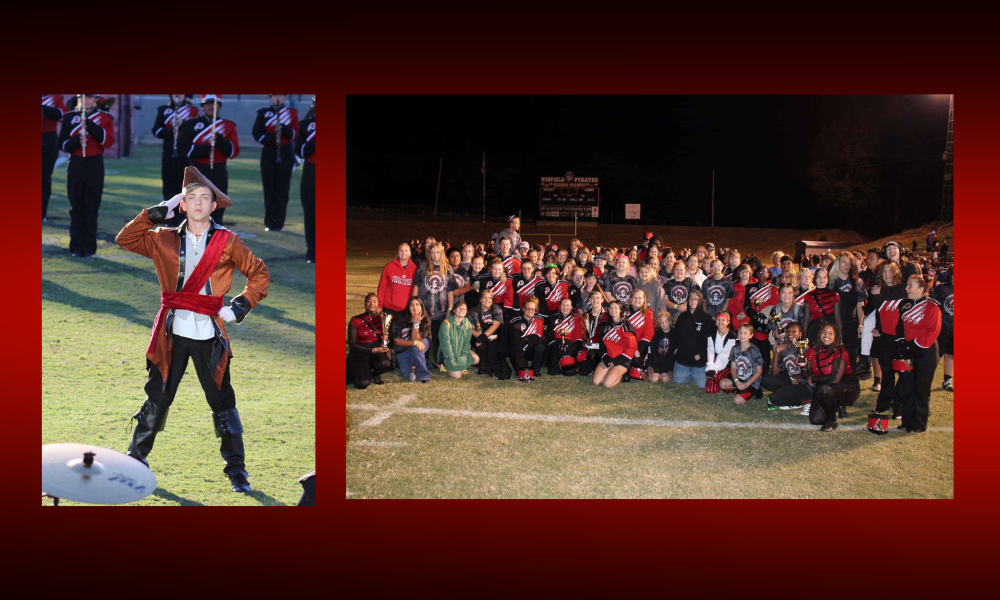 On October 7th, The Chattooga High School Band competed in the Pirate Invitational. The band received superior ratings across the board. The color guard received best in class, and the drum major, Cameron Carter,  received best in class.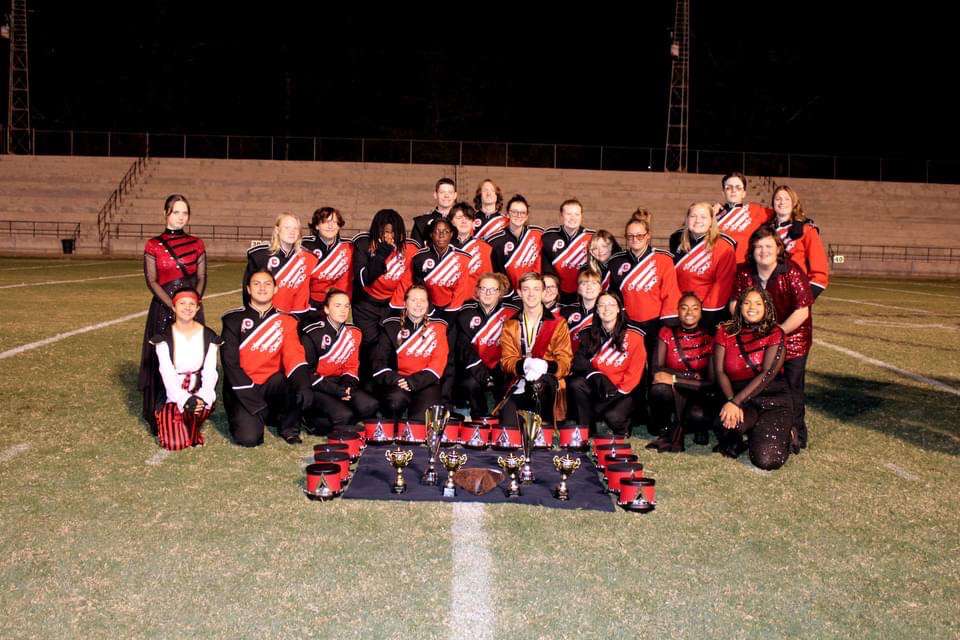 AllOnGeorgia is spotlighting the CHS drum major, senior Cameron Carter. 
What's something you can tell us about the halftime show? 
The marching band show is over 8 minutes long, with four songs that tell the story of the curse of the Black Pearl.
How many years have you been drum major? 
I have been drum major for three years and in band for seven years.
Are there any solos or skits in the show? 
During the show, pirates fight, the boat shoots smoke, and lights flash to simulate cannons. Landon Boyd also had a trumpet solo during the 4th song. 
What is your favorite memory while being a part of the band?  
My favorite memory is going to Blackshear, Georgia, for competition and going to the Okefenokee swamp. 
How did y'all prepare for this year's performance?  
The band prepared with practice every Monday throughout the summer and two weeks of 8-hour days during the summer; we also practiced twice a week for 2 hours a day. 
What is your goal for future competitions?  
The goal is to continue to improve the show and get feedback. For our future competition, we want to get best in class and best overall. 
Who has been your biggest inspiration?  
My biggest inspiration has been Mr. Greer. He has always motivated us as students to go after our goals and do our best. It's been an incredible journey to have him as a teacher. It's pretty cool to have a teacher for seven years. 
What is something you would say to all of the underclassmen in band? 
Keep working to better your skills. Don't be afraid to play out and be loud. 
The next band competition will be this Saturday, October 14th, in Daleville, Alabama. After the competition, the CHS band will stay in the night in Panama City, Florida.